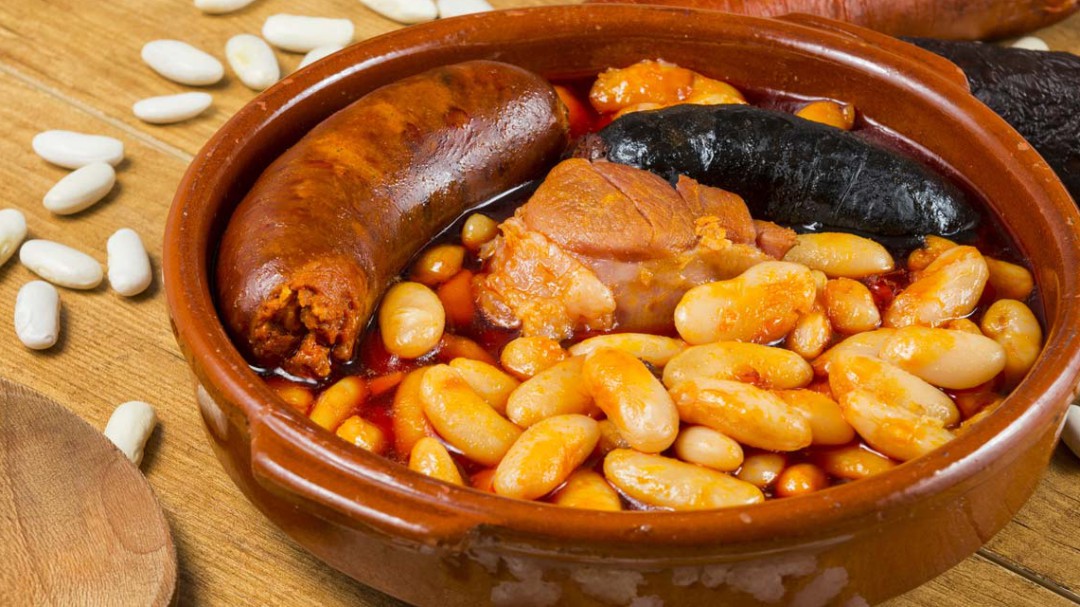 Fabada is one of the star dishes of the national gastronomy. A delight for the palate of spoon lovers that is also an indisputable source of fiber and protein. With its beans, sausages and sauce, fabada can be made irresistible, but it is advisable not to overindulge in portions, as its caloric content is considerable.
However, this is not the biggest drawback of this stew. Time has become the main enemy of those who, busy, have few moments to spend the kitchen since the fabada requires care in its preparation and this usually takes a long time.
For this reason, supermarkets often offer it already prepared and canned to save their customers the cumbersome process that comes before sitting at the table. However, given the variety of brands and products on offer, consumers tend to question: do they all have the same quality? This is precisely the question that the Organization of Consumers and Users (OCU) has wanted to solve, analyzing 22 canned fabadas of different brands.
On trial: a panel of expert tasters conducts a professional tasting
In its examination, the OCU has reviewed the percentage of ingredients used and if their origin is indicated. In the same way, it has taken into account their fat, saturated fat, sugar, protein, salt and fiber content, in order to make the most complete possible judgment on the nutritional composition of each of the products.
In addition, it has taken care of the presence of additives and aromas, the quality and tightness of the can and food safety. Finally, a panel of expert tasters has carried out a professional tasting to check the gastronomic quality of the product.
The 10 supermarket fabadas with the best score, according to the OCU
Both classic fabadas, such as those that are marketed as gourmet, have been studied and these have been the ones that have obtained the best scores:
1. EROSKI FABADA ASTURIANA. Rating: 75/100 – Price: € 2.41 / KG.
2. AUCHAN (ALCAMPO) ASTURIAN FABADA. Rating: 74/100 – Price: € 2.23 / KG.
3. ALIPENDE (AHORRAMAS) ASTURIAN FABADA. Rating: 70/100 – Price: € 2.18 / KG.
4. FABADA ASTURIANA TRUCK. Rating: 70/100 – Price: € 3.82 / KG.
5. COASTAL FABADA ASTURIANA -30% FATS AND SALT. Rating: 70/100 – Price: € 4.57 / KG.
6. ASTURIAN FABADA CAMPANAL. Rating: 69/100 – Price: € 4.24 / KG.
7. LITORAL FABADA ASTURIANA. Rating: 69/100 – Price: € 4.32 / KG.
8. WITH SPOON FABADA ASTURIANA. Rating: 69/100 – Price: € 4.19 / KG.
9. ABRICOME ASTURIAN FABADA. Rating: 69/100 – Price: € 3.31 / KG.
10. LAUREL FABADA ASTURIANA, I.G.P. FABA ASTURIANA. Rating: 66/100 – Price: € 14.76 / KG.
According to the organization's experts, the energy intake of canned beans ranges from 109 to 209 kcal per 100 grams of product, with an average value of 154 kcal / 100 grams.
Some manufacturers add a serving size to the label, which ranges from 200 to 440 grams depending on the brand. If we establish an average portion of 330 grams, the average caloric intake of fabadas is 508 kcal, with a range of 308 to 678 kcal.



cadenaser.com