To get to Cumbres Mayores, a town of almost 1,800 inhabitants in the Sierra de Aracena y Picos de Aroche Natural Park, in the north of the province of Huelva, you have to travel a road full of curves and with the asphalt in poor condition at various points . Moving to the nearest city, Seville, involves almost two hours of travel, which becomes four if you take public transport. A circumstance that causes those who are considering studying at the university, have to move. Online higher education can get around this problem. Today in Spain there is a wide and varied offer of official degrees and postgraduate degrees in 100% online universities that allow you to obtain a degree without the need to be present in class.
That is the reason that led Juan José Torvaño, 35, to study a master's degree in Occupational Risk Prevention online, while working as an administrative assistant in a local company in Cumbres Mayores. Last year he decided to resume his higher education, but this time he did not want to give up living in his town or his job. Going to face-to-face classes was unfeasible for him. "He forced me again to look for a room in Seville, which is what all students who want to go to university have to do, and my financial circumstances prevented me from doing so," he says. Therefore, after researching options, he decided on online education and enrolled at the Open University of Catalonia (UOC).
Aware of this reality, some universities have implemented different strategies to retain talent in the towns and even attract it. The online university model allows training from any point of the territory, no matter how far and far away it is on the map. All you need is a computer and an internet connection to enroll and pursue a degree. This is even more important in rural areas and in small municipalities, where many young people drop out of school at the end of ESO.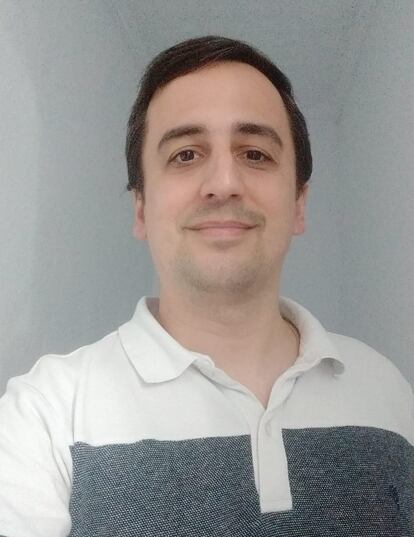 The online university "can train the entire population virtually and on a large scale. Through technology, it is capable of contributing to the maximum to territorial development ", affirms the vice-rector for Competitiveness and Employability of the UOC, Àngels Fitó. In this way, generational renewal is guaranteed in these rural areas by incorporating well-trained young people into the job market. "It is about generating social capital and having a resilient and connected rural community that is capable of facing the changes that may come," says Fitó.
This has a direct impact on the economic growth of these territories, as shown by an investigation by the University of Oviedo published in the journal Regional Studies which concludes that a 10% increase in the number of university students increases the gross domestic product (GDP) per capita of the autonomous communities by 0.12%. This same study reveals that the effect of university education on the wealth of a region is greater in those that start from a weaker economy, which highlights the important role that higher education plays as an instrument of social cohesion.
Extend digital training
The revitalization of rural areas also involves facilitating the use of digital tools. Digital training is very important in the case of women, as it can help them start their own businesses in these territories. The UOC, for example, has specific programs that address the impact of new technologies in sectors as important to rural areas as agri-food or tourism, as well as master's degrees and courses on environmental sustainability. It also places special interest in training related to entrepreneurship, to help search for new business models that can be deployed in the towns.
The fact of having students and teachers spread throughout the territory allows it, for example, to connect economists, sociologists and experts in the field of technology to jointly address issues related to the development of rural areas. These knowledge and research nodes are another of the university's great assets in providing solutions to the problem of depopulation.
It is essential that the university is involved to train the population in skills related to entrepreneurship in rural areas
"It is important to break another false myth deeply rooted in the towns, which is that education online it does not have the same quality. Many people still think that you should attend classes in person, because if you don't, it won't do you any good ", warns the president of the Spanish Association against Depopulation, Lidia Díaz. For this group, it is essential that the university is fully involved to train and help the population in skills and abilities related to entrepreneurship.
Because the only way to establish a stable population in rural areas is for there to be jobs and for companies to be provided with facilities. For Díaz, it would be very useful if, once the business plan is designed, the universities themselves accompany and guide the entrepreneur through tutorials online for two or three years. In this way, they would help you resolve any doubts and difficulties that arose along the way.
The Education consultant of the DigitalES technological employer, Javier Miranda, agrees with her. "For any initiative to be successful, it must be accompanied by mentoring, advice and awareness actions," he says. This requires professionals and teachers who can follow, motivate, illustrate with examples and accompany students during their training.
From the UOC, the vice-rector Àngels Fitó insists that it must be guaranteed that this support from the university to its students meets the specific needs of rural areas. For example, when developing tools to monitor what is happening in the job market. "To be prescribers of future occupations, we have to ensure that the mechanisms with which we obtain these labor market metrics perfectly capture what is happening in all the territories," he explains.
The connectivity challenge
The inhabitants of rural regions, such as Cumbres Mayores, however, face another problem: the lack of connectivity. The Internet lives at the mercy of the weather and loses quality when it is very cold or raining. Juan José Torvaño experiences it every day. In bad weather, it is difficult for him to connect to video calls. The solution is to bring the computer as close to the router. If the problem persists, the option is to do it through mobile. "But it is uncomfortable and more expensive. This uncertainty with connections is what I have worst, "he admits.
Solving these connectivity problems is one of the great demands of the inhabitants of many rural areas and small municipalities, since it makes it difficult to establish a population and establish companies in these areas of Spain. The Ministry of Economic Affairs and Digital Transformation states that 13% of rural areas lack internet access of at least 30 megabits per second (Mbps), the speed necessary for a person to connect to the network with a certain quality to work and study.
A recent report by the telecommunications company Eurona confirms this gap in territorial connectivity: last year, two out of every ten rural inhabitants did not have an internet connection. The figure contrasts with that of urban Spain, where more than 36 million people (88%) do have one. All of this further exacerbates the inequalities that already exist. The Spain 2025 Agenda aims to extend the coverage of 30 Mbps to the entire territory by 2023 and increase it to 100 Mbps in 2025. This deployment has been included in the Government's Recovery, Transformation and Resilience Plan that articulates the fund's aid European Next Generation EU, which has started arriving in Spain this fall.
Internships in rural areas
The director of the Territorial Network of the Open University of Catalonia, Toni Romero, confirms that the institution already promotes internship programs in companies located in rural areas. In addition, the university encourages the participation of its students and graduates in local projects, through volunteer and cooperative actions, or by collaborating in outreach and dissemination activities. "They are proposals that can help in the medium and long term to revert, little by little, this complex phenomenon," says Romero.
Meanwhile, from the Center for Studies on Depopulation and Development of Rural Areas (CEDDAR), they recognize that one of the obligations of society is to guarantee equal opportunities for all citizens so that no talent, due to income or other reasons of difficulty, is left out of the educational system and their capacity is wasted. Hence, online universities contribute to moving towards a more connected rurality by generating links with the territory, says the director of CEDDAR, Luis Antonio Sáez.

elpais.com
George Holan is chief editor at Plainsmen Post and has articles published in many notable publications in the last decade.