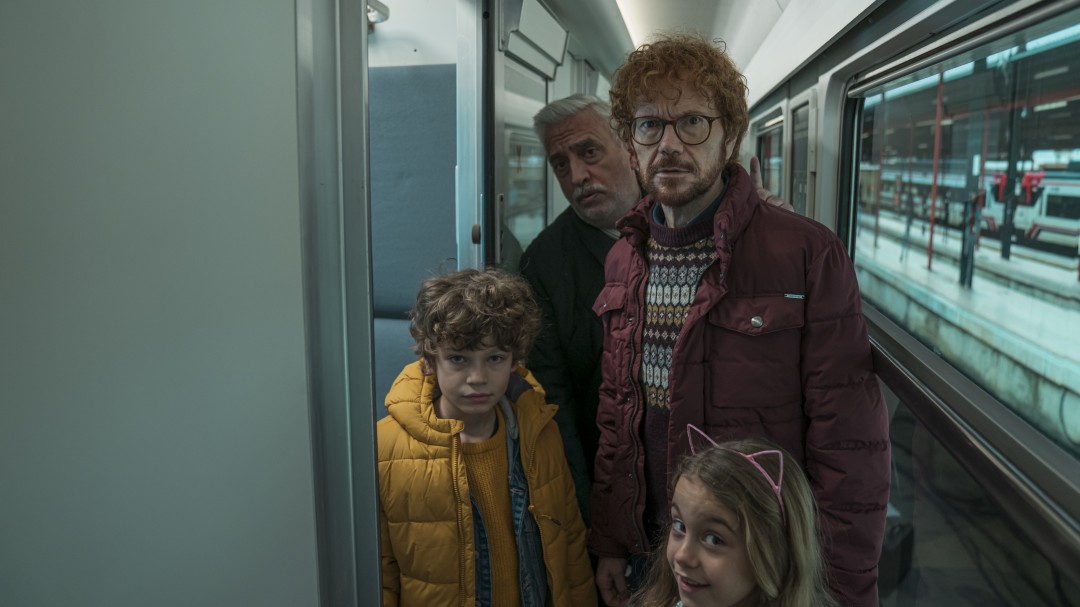 2021 has once again been a fateful year for movie theaters and, therefore, for Spanish cinema that the year ends with 40,401,373 euros, a figure lower than last year. There are still a few days to raise the collection, but it does not seem possible to even reach that of 2020, in which finally the money raised was just over 43 million. 2020 was the year of confinement, where for several months the movie theaters were closed tight and where there was only normal activity for two months, those of January and February, as it was on March 13 when the President of the Government announced the State Alarm.
In 2021, the year the industry was looking to jump-start again, the numbers are just as bad. Only 6,783,698 viewers have chosen Spanish films this year, according to data collected by ICAA, the Institute of Cinematography. The three most viewed are productions of private televisions. At full train 2, Directed by Santiago Segura, it is an Atresmedia production that has achieved more than eight million. Way Down, of Jaume Balagueró, with five million, and Operation Shrimp, by Carlos Theron, from Telecinco Cinema, which has raised three and a half million euros. Two comedies and a robbery thriller occupy the top ten in the year in which great veteran directors of our cinema released their film.
Fernando León de Aranoa is fourth in box office order thanks to The good boss, the black comedy with which he is opting for twenty Goya awards and which has seen how those nominations brought people back to the cinema, managing to exceed three million. It is followed by Icíar Bollaín with Maixabel, another of the films of the awards season with 2,816,241 euros and, later, Pedro Almodóvar with Parallel mothers, a film with which Penelope Cruz won the Volpi Cup in Venice and which has just been released successfully in the United States and France. Almodóvar's collection figure, 2,618,466 euros, is far from that obtained with Pain and glory that achieved in 2019 almost six million euros. The director of La Mancha said that it could be due to the issue of Historical Memory, difficult to address in our country; but, without a doubt, the public's disaffection with movie theaters has also played a role.
2021 did not have strict confinement, but during the first months there were closures during certain weeks, due to the COVID outbreaks in different regions. In addition, the reduced capacity was maintained until practically the end of the year. The entire course has been marked by a shortage of premieres. In fact, except for Santiago Segura, of those three blockbuster films, the rest arrive more than a year late. While the strategy of the director of A todo tren was to release material to theaters to put the machine back into operation, Telecinco's has been to store the premieres in a drawer with the aim of releasing them at the best possible time and thus obtain more money at the box office. In the end, it worked out better – according to the figures – for Segura.
Until 2019, the unwritten objective of Spanish cinema was to exceed 100 million in revenue per year. It was an economic barrier, but also a moral barrier that showed a good harmony between the audience and his cinematography. In 2019 the collection already fell somewhat, remaining at 94,115,228 euros and with more than 16 million viewers, with titles such as If i was ricor – again another comedy – and While the war lasts among the most viewed of that year. But the pandemic has wreaked painful havoc that will be difficult to overcome.
Spanish cinema is not the only one that suffers. Movie theaters, which have just received 10 million in government aid, are also low because American productions are not working as they should, except Spiderman No Way Home, which has been a revolution at the box office returning to figures from before the pandemic. In 2021, the collection of international and national films has been almost as bad as that of 2020. If that year at this time 152.7 million euros had been collected, in 2021 it has only risen to 170.4 million (according to data collected by the specialized website Taquilla España). That is, despite having the cinemas open, the collection has only increased by 14.7 percent.
This is due to several reasons, on the one hand, people have become accustomed to watching movies at home through streaming platforms, on the other, it was not until July that blockbusters began to be released. Fast and Furious 9 was the first to arrive. A certain model change has also been detected. Adult cinema is barely going back. If in 2019 films like Parasites, a Korean film that won the Cannes Film Festival and then the Oscar made a good box office, those types of films no longer work. Has not Titanium, the Palme d'Or this year, not Almodóvar, not even Steven Spielberg with his recently released musical West Side StorY. They are symptoms that mark the change of model, which is also observed in Spanish cinema.



cadenaser.com