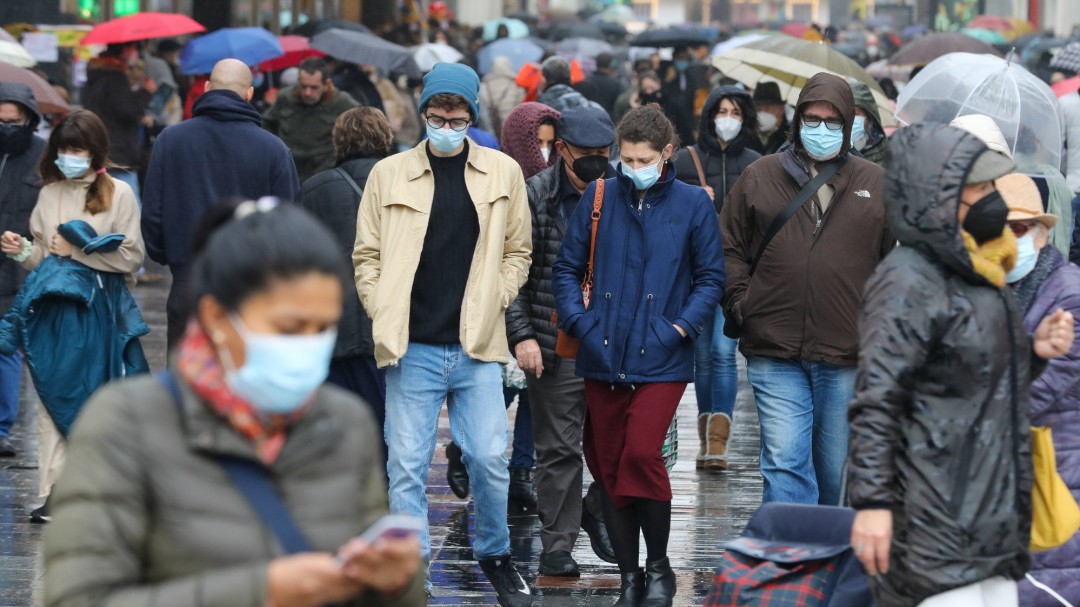 The Ministry of Health has published this Monday the report of infections, hospitalizations and deaths from COVID-19 in Spain and the data reflects 372,766 new cases since Thursday, December 30, the date of the last data published by the ministry. Therefore, a total of 6,667,511 confirmed cases have been reported so far.
In addition, Health has registered a total of 168 new deaths in the last 4 days from COVID-19, bringing the total number of deaths from coronavirus to 89,573 since the start of the pandemic.
The accumulated incidence at the national level at 14 days continues to rise unchecked and stands at 2,295.80 cases per 100,000 inhabitants after increasing by 520.53 points compared to the data registered last Thursday. In this way, it is once again the highest incidence that Spain has had since the beginning of the pandemic, in March 2020.
Navarra is already the community with the highest incidence in the country, accumulating more than double the number of cases than the national average: 5,523 infections per 100,000 inhabitants. Euskadi reaches 4,142 cases, Aragon 3,440 and Catalonia already reaches 2,614, ranking as some of the communities with the highest incidence in the entire country.
Hospitalizations continue to grow, although in a more peaceful way than infections, but already crossing the threshold of 20% of occupied ICU beds nationwide. Catalonia stands out on the map, with 40.29% occupancy, followed by Euskadi, with 30.79% of ICU beds. However, at the opposite extreme, and 30 points apart, are those of Galicia (6.5%) and Extremadura (6.7%).
The hospital occupancy rate throughout Spain reaches 26%, when there are 12,339 total hospitalized COVID patients. And compared to 21.18% in the ICU, only 10.10% of occupied beds are COVID. From December 24 to 30, 2021, a total of 2,488,254 tests were carried out nationwide, raising the positivity rate in Spain to 28.46%.
90% of the population over 12 years of age is already vaccinated
90.3 percent of the population older than 12 years (38,016,879 people) have already received the complete schedule of vaccination against COVID-19 and 92.2 percent a dose (38,843,048 people), according to the report published this Monday by the Ministry of Health, which indicates that in Spain 84,250,146 doses of the vaccines against COVID-19 from Pfizer, Moderna, AstraZeneca and Janssen have been administered, 97.2 percent of the distributed among the autonomous communities, which amounts to 86,690,398 units.
Regarding additional doses, according to data from the Ministry of Health, a total of 10,988,203 have already been administered: 7,704,359 from Pfizer and 3,283,844 from Moderna. These data collect the extra dose of people with a high-risk condition, people who live in residences, over 70 years old, people between 60 and 69 years old and the Janssen reinforcement, as well as health and social health workers.
Regarding the pediatric vaccine, from Pfizer, this Tuesday's report indicates that a total of 1,374,000 doses have been distributed among the CCAA, of which a total of 964,215 have already been inoculated to children between 5 and 11 years. In total, there is 28.8% of this population group that already has at least one dose.



cadenaser.com
George Holan is chief editor at Plainsmen Post and has articles published in many notable publications in the last decade.