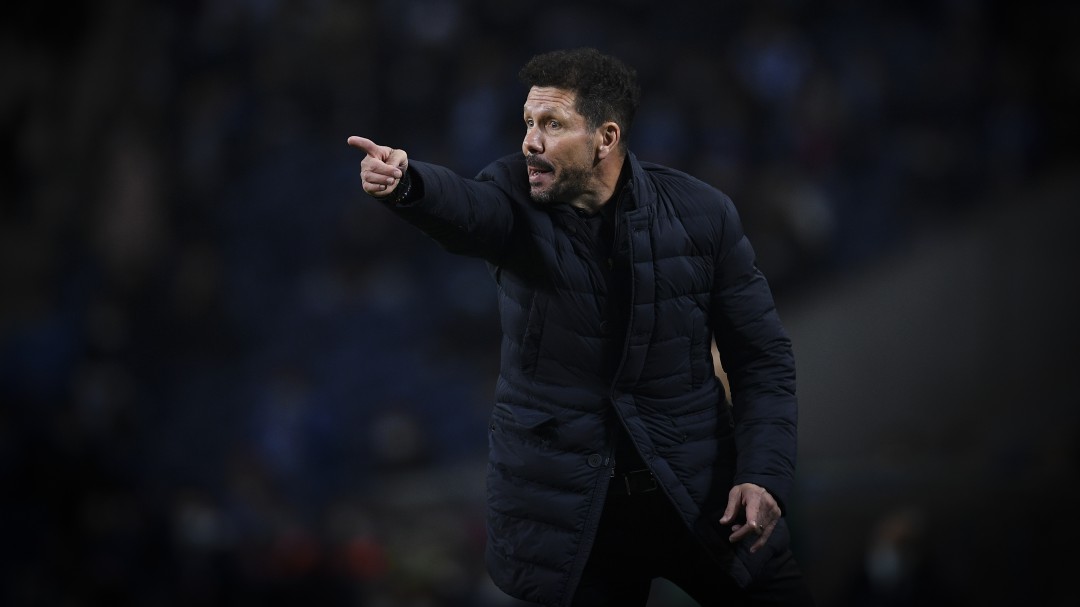 Last summer, Diego Simeone, the Atlético de Madrid coach, insisted on the signing of Antoine Griezmann, a "different" footballer within his team, because "it is talent, more effort, more sacrifice, more knowing how to compete, more being able to play anywhere in the world. field ", as expressed this Saturday heading to the derby this Sunday against Real Madrid, a rival whose" defensive force enhances all their offensive weapons. "
The French striker, who will play his eleventh consecutive game as a starter, no longer rotates -like the first games-, the protagonist in nine goals in the ten most recent games – he scored six and he gave another three to his teammates – and the reference offensive in the challenge that awaits this Sunday at the Santiago Bernabéu stadium, with Luis Suárez in the squad, after his muscular discomfort in Porto, although, predictably, starting as a substitute.
"Antoine always wanted to go back and he is where he wants to be. Hopefully he can continue to improve and grow, because we need him above all from the efforts he has maintained in these last games. Anything he has of talent will not be taken away from him by absolutely anyone. That is what What makes him different within our team; talent, more sacrifice, more effort, more knowing how to compete, more being able to play, as he did the other day, anywhere on the field, as the left wing when Carrasco was thrown out. What are we going to tell about Antoine? he has not shown in the field ", stressed the Argentine coach.
"It is a very important game for him and for the team," said Simeone, who does not consider it as definitive for the League as is assumed by the ten points disadvantage -with one game less- of Atlético with respect to the leadership of Real Madrid: "We are always quick to say 'this is the end', 'this is the beginning', 'the League is over' … And the League is always going to be competitive, because there are very good teams. There is a group of five or six teams at the top that work very well. And we, as always, match by match. It is our motto and we are not going to change. "
"We are going to play a very important game as it always is against our rival. Surely, they are in a great moment. With the arrival of Ancelotti they have shown a defensive forcefulness that enhances all their offensive weapons", analyzed Simeone, who spoke of Vinicius, "who has been working very well, finding the goal, with a very vertical and very dynamic game and with a very good future and present", but focused on Karim Benzema when he pointed out "the beacon of Real Madrid football for ten years".
"They all have a very high level. They are a team with players with a lot of experience in the midfield, where they manage the rhythms of the game, the heights of pressure, how to order all the people who have come to the team. It is a team always very competitive ", valued. "Since we have been we have always been able to compete, sometimes with more success and sometimes not, but always with competitive matches. I know that the last ten games (in the League) they won four and we drew six times. And we were always competitive. They did. they know that tomorrow they won't have an easy game, "added the coach at a press conference.
Luis Suárez will be in the call. In eleven it seems not. "Tomorrow he will be within the group and we will make the decision of whether to start or enter later," confirmed Simeone, questioned later on whether it would be a hard blow for Joao Félix if this Sunday he does not play the derby. "I don't know what it means to play because he can play 30 minutes and be decisive and he can play 60 and have a bad game. I don't know what you mean to play," the coach answered the question.



cadenaser.com
George Holan is chief editor at Plainsmen Post and has articles published in many notable publications in the last decade.