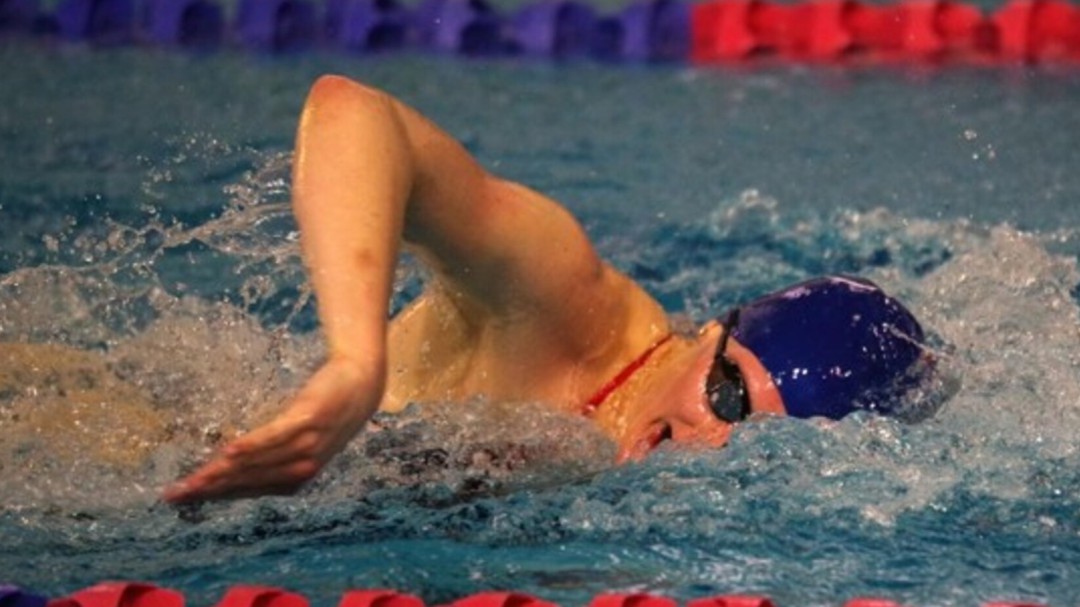 Moment of debate in El Larguero. Álvaro Benito raises the following situation: "A woman immersed in a man's body competes in a sport, when the time comes she makes a sex change transition so that her body obeys what she really feels, a woman. After that , competes in women's women's events, but sweeps her rivals and surpasses them by far. Is this fair? What should prevail before, that woman's right to compete in women's events, what does she want, or the spirit of women's competition? that no one has per se an advantage?
The round table proposed by the presenter of El Larguero, comes after the latest news in the United States. There is a very strong controversy in relation to a woman, Lia Thomas, a transsexual swimmer from the University of Pennsylvania who previously competed in men's events. A year after her sex change, what is required by the regulations there, and after undergoing a procedure to generate less testosterone, she breaks all kinds of records in the female category. Leaving out prejudices and stereotypes, we analyze the situation of vital importance, especially after the approval of the Trans Law in Spain.
These were in charge of the analysis
Carlos Arribas, journalist for El País. Maria José Martínez Patiño, a doctor from the University of Vigo and was part of the IOC, preparing the regulations. Alba Palacios, the first transgender footballer in federated soccer in Spain and Víctor Gutiérrez, water polo player and LGTBI secretary of the PSOE are in charge of shedding a little light on this issue and giving us their arguments.
Iframe code has been copied to clipboard
Carlos Arribas: "It is a balance on a very thin rope. The IOC, more than a transgender problem, referred to women with differences in sexual development. They produce more testosterone and have a performance closer to men. The real problem is whether sport is above. There are many questions in which sport is perhaps not as fundamental a good as the right of any person ".
Maria José Martínez Patiño: "I think the question we have to ask ourselves is if Lia had to wait for something else to compete, or if Lia should not directly compete. The question of testosterone is to assume and give a lot of power to a hormone. opinion the baggage that this swimmer has had as a man does not dissipate. There is a muscle memory and it will remain throughout her life. Where is the limit? This is only just beginning. "
Alba Palacios: "I am 36 and at 31 I began to compete as a woman. I always say that it is common sense. Each person is different, but when I played with the boys I did not go to the gym because I did not like to look strong. I developed that muscular development. I haven't had it. For example, if Gareth Bale felt like a woman and wanted to play women's soccer, the muscle development he has is spectacular and it doesn't matter how much testosterone he has. Over the years you notice the loss of power for the lack of hormone ".
Víctor Gutiérrez: "We are facing a new context, 20 years ago it did not happen because unfortunately the priority of trans people was to survive, not to play sports. What we are experiencing are cases that we are going to see more and more in sports. It puts more focus. The image of a trans person getting a medal sells a lot, but we have to ask ourselves, how many trans people really reach the elite of a sport? Those kinds of messages hurt. What's behind it all these are people and in the end unfortunate things happen like what happened in Catalonia. The Catalan Swimming Federation did not allow an 8-year-old girl to compete. What advantage does that girl have? "
Is it a taboo subject?
Carlos Arribas: "I think it is not taboo, but it is news that always draws a lot of attention"
Víctor Gutiérrez: "I don't agree at all. There is a lot of taboo and it is true that we are losing the north a bit, but sport must adapt to this. These types of cases do a lot of damage to children to whom they close the door to sport ".
Maria José Martínez Patiño: "International organizations have the opportunity to regulate all this, but maybe we can find an Olympic Games with different options. Sometimes the national federation will let us compete and on others not, I certainly I do not think it is a correct decision not to let people compete when they have not had any hormonal alteration. You have to see case by case and sport by sport. Athletics is not the same as archery. "
Alba Palacios: "Sport is going to be very complicated and competition should not be prohibited in any way, but the common sense of each person must prevail. If I am Lia, I would stop competing, because for me that is not competing. I like the most about sport is to compete and when you sweep in such a way it doesn't make sense. I would let her compete without stopping, but she has to be the one who considers the situation. "



cadenaser.com
George Holan is chief editor at Plainsmen Post and has articles published in many notable publications in the last decade.