It is not easy to reveal in a simple way to more than half a million viewers some curiosities about childbirth, such as the fact that the uterus is the most flexible tissue in the human body. To explain, the presenter of Laika Orbit, the mathematician Eduardo Sáenz de Cabezón, and one of his collaborators, the molecular biologist Ricardo Moure, used a ping pong ball and a balloon. It happened in December, in the last installment broadcast to date on television of the veteran scientific outreach space, that La 2 premiered in 2014. While a new season arrives, both are now in charge of the version podcast of the program, produced by RTVE and K 2000 (The Mediapro Studio) and that adapts its close and curious spirit to the audio format.
When José A. Pérez Ledo, creator of the Laika Orbit original, it occurred to him to also convert it into a sound space, he was not afraid to lose the visual element, which is one of the strengths of the television space. "It is something that we are proud of, the fact that we have shown science in images. And it is true that with this project we violated the first of our values, but we believed that, if we maintained the tone of the program, we would find an opportunity to explore and do something different even if the forms changed", he says by phone one day after launching the first deliveries of podcast. He himself is the director and one of the scriptwriters of the 12 recorded episodes, five of which are already available on the RTVE Play platform. The rest will be released every Monday until March 28. They are also available on YouTube and all major audio platforms.
To find their own essence and connect with a different audience, the sound deliveries of Laika Orbit They last half as long as television spaces. They are episodes of less than 30 minutes. And instead of being a carousel of content as in its audiovisual version, each of these episodes focuses on a specific topic. They analyze questions such as why we fall in love, what the weather will be like on August 1, 2050 and one of Pérez Ledo's favorite topics: if one day we will be able to travel in time. The chemistry between its two presenters is key to maintaining the rhythm and recovering "almost unconsciously" the sense of humor that the space showed in its first seasons. "Eduardo and Ricardo are two friends who have known each other for a long time before working with us, so their closeness is a plus point," says the creator of the format.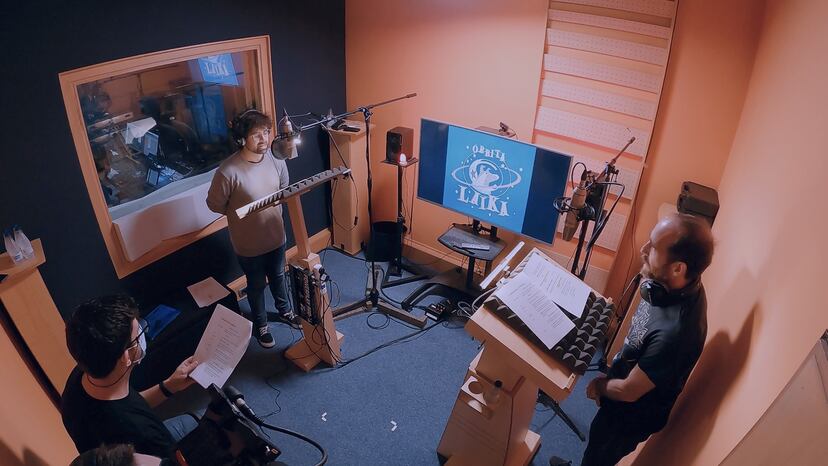 The two drivers not only chat with each other, they also rely on sound pills with the voices of experts in different subjects and reconstructions of all kinds of issues, even the Big Bang. In the episode that deals with the arrival of man on the moon, they recreate the mission of Apollo XI and in another of them they remember a party that the British astrophysicist Stephen Hawking celebrated in the living room of his house.
Pérez Ledo has done everything in the media. He is a newspaper columnist, creator of sound fiction the big blackout (Podium Podcast), which is shooting as a series, author of novels and comics. Science has been one of those niche projects that have appeared recurrently in his career. As a child, he remembers, he was hooked on the BBC scientific series broadcast by La 2. One of his first jobs on television was the ETB program skeptics, in which he began to explain science to all audiences. "Laika Orbit It has changed a lot since it was released in 2014. It had a strategy of bringing this discipline closer to people that is not the one we have now. It went from being presented by a comedian like Ángel Martín, who relied on guests, to a mathematician like Eduardo who tells somewhat more complicated things".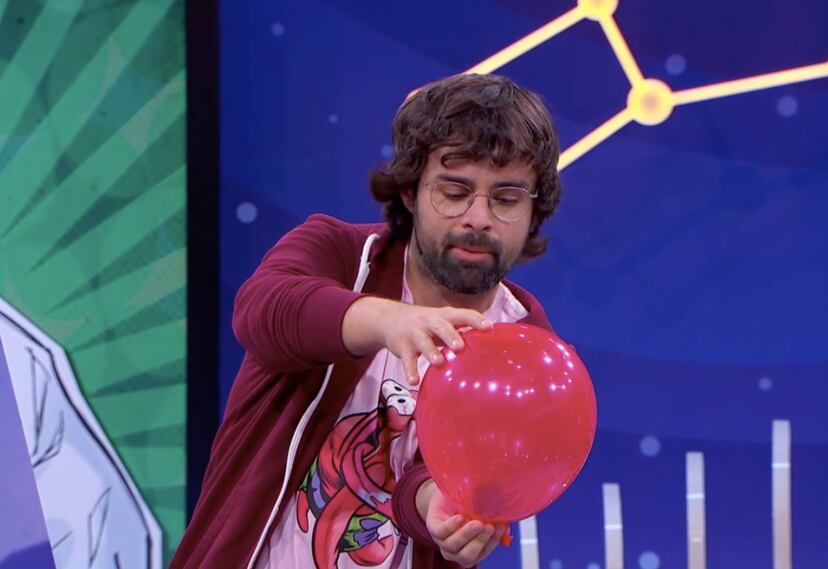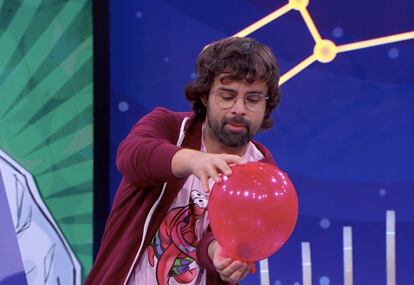 This jump from the program to the sound narration adds to the increasingly common symbiosis between television and podcast. In addition to adapting the big blackoutMovistar Plus+ has just signed Dani Rovira and Arturo González-Campos to make the television version of their podcast My favorite year. In it, the comedians will travel each week to the favorite year of their guests, professionals from culture, television or sports, and will take them on a tour of that time. And on-demand content platforms like MUBI (encounters) and Netflix (You still there?) have their own.
You can follow EL PAÍS TELEVISION on Twitter or sign up here to receive our weekly newsletter.



elpais.com
George Holan is chief editor at Plainsmen Post and has articles published in many notable publications in the last decade.