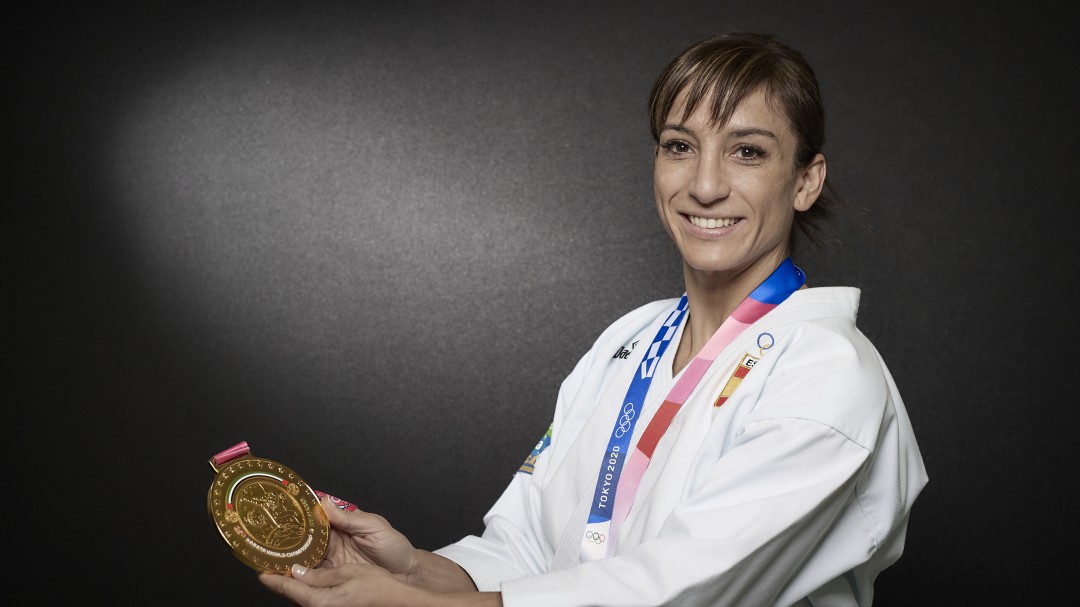 Sandra Sánchez has signed what we could classify without fear of exaggerating as a perfect 2021. Gold medal in the Olympic Games, the World Cup and the European. "If you ask me about 2021? I'll give you a dance, I'll tell you, 'take, take, take, how good, how good … Let's repeat it," he explained in SER Deportivos with his continuous joy.
The only moment of the interview in which Sandra Sánchez reduces her great mood a bit is when she is asked about Paris 2024, the Olympic Games in which karate will not be present. "It's a feeling of injustice and powerlessness because what do we do? I've done everything I could do. If I caught the president, the president, if I caught the king, I told the king. I have done everything I could do. I asked everyone to help us. If as a sport we do not know why we are out because everything they give us in writing we comply, what do I do? There is much more that is not sport and of course, what do we do there? " regretted.
The karate fighter, an expert in the kata modality, explained in SER Deportivos that "the three months from the Olympic Games to the World Cup were very hard physically and mentally. After a few Olympic Games the body asks you for a break and yet we continued with 6 or 7 hours of training plus everything involved in winning a gold medal in an Olympic Games, which you have to be in many places. I had to find a balance. Having to go to so many places exhausts you. Sports pressure builds up with pressure Social". However, he has insisted that "every day that I wake up is part of a dream that I am living."
Despite her success, she has made it clear that for her the most beautiful thing is "being with my nephews, playing with them, throwing myself on the floor and wallowing like another child. It makes me continue being a child, the family gives me that endless energy" .
Happy also makes him see the video of his kata repeated, something that, he told us, he does not stop doing: "There are times when Jesus catches me watching it and says, 'But are you seeing it again?' When you experience it in the first person, many things happen to you, everything happens very fast, very intense. I watch the video, I see the slow-motion reactions of the doctor, the physio, how they jump for joy … See the emotion of others for something I have done I am very excited ".
The SER Deportivos test
How many times have you entered a kata with the right foot?
Never. Always with the left.
What does the name Jesus mean to you?
Everything.
What a basketball player were you?
It was a base and ran escaping from everything.
I don't believe that you sing terrible or that you have bad temper …
Believe it. You have to see me doing kata, that's where all the bad milk comes out.
Karategi, belt and dragon ball: what would give you more courage to forget to pack in a suitcase?
Karategi. Without him I do not compete.
After an unforgettable 2021, what do you ask of 2022?
I feel like I have no right to ask for anything, I have everything. I am super happy, if I can ask, I ask that people be happy, that they are well, that they feel what I have, happiness. May all this COVID thing end and people can live their lives.



cadenaser.com