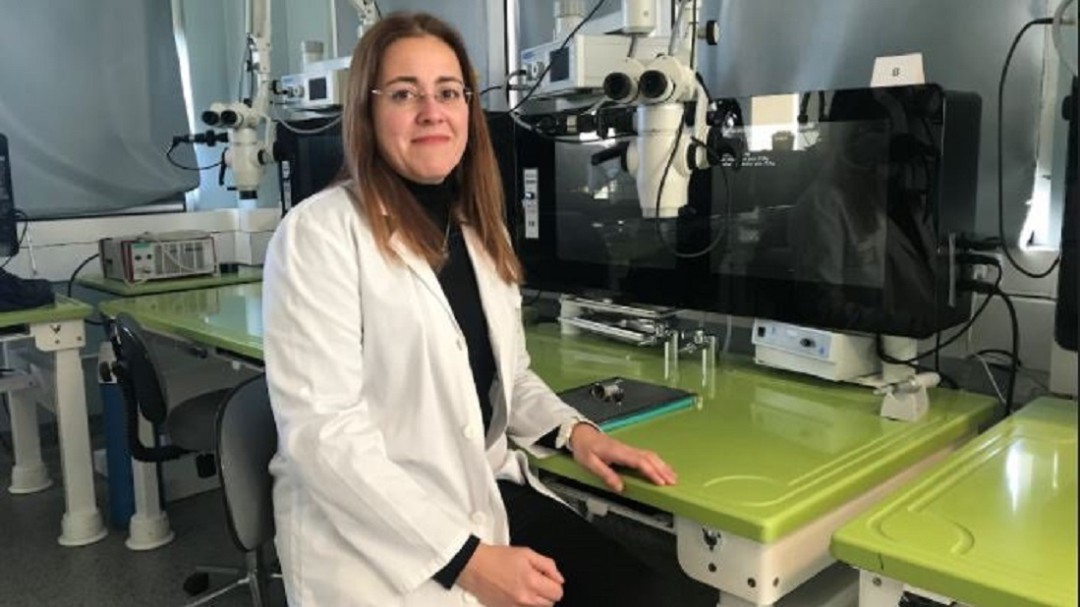 The Cell Therapy and Regenerative Medicine Group of the A Coruña Biomedical Research Institute (Inibic) is advancing in an investigation to achieve a "cure" for osteoarthritis with the application of tissue engineering. Thus, it seeks to create a tissue in the laboratory that replaces the cartilage damaged by this pathology whose prevalence is increasing.
This has been stated, in statements to Europa Press, by the head of the Inibic Cell Therapy and Regenerative Medicine Research Group, Silvia María Díaz Prado, who explained that her research focuses on osteoarthritis, one of the "most chronic diseases prevalent "and among" the ten most disabling of the most developed countries "that today has no cure.
This researcher and professor at the UDC has pointed out that with this pathology "cartilage degrades" and "that tissue loses its functions". As he has pointed out, in Spain it affects "a high number of people". As he pointed out, "more than 12 million people" suffer from rheumatic and neuromuscular diseases.
Silvia Díaz has pointed out about osteoarthritis that it is a "silent disease", because "the patient does not know it" when he suffers the first symptoms, which in Spain affects 10 percent of the population between 20 and 40 years old; 20% of citizens aged 40 to 65 and 70% of people over 65 years of age.
Díaz Prado has stated that osteoarthritis especially affects the aging population, hence he is committed to "joining forces" to "seek an answer" to this disease without cure at present. "It has been researching for many years. The problem is that although we know a lot about how it develops, there is still no cure and its symptoms are evident when the joint is severely damaged," he warned.
For this reason, he claims cell therapy and regenerative medicine to "find some kind of solution" to this disease that currently lacks it. All this, after years of studying the chondrocyte, which is the "only cell that exists in cartilage", and its role in the arthritic process.
Now, researchers are currently at the moment when "everything seems to indicate that what is important is what the cell secretes into the extracellular matrix." Thus, they have gone from "what the cell does" to "how it does it."
Silvia Díaz emphasizes that the scientific bet at this point focuses on applying tissue engineering or tissue engineering, known as regenerative medicine.
Create substitutes

For this reason, this group of the Inibic -centre that has researchers from the A Coruña Hospital, the University of Coruña and the Coruña Primary Care area-, which began this research in 2006, is committed to tissue engineering to "create substitutes of tissue "in order to use them to" replace damaged tissues. "
"The objective is to be able to replace the damaged tissue with one created by means of tissue engineering", he stressed, to underline that this "will allow to recover the function of that cartilage".
"It is time to bet on tissue engineering," said this researcher, who highlighted that this project involves basic researchers like her – dedicated to studying what is not seen of the disease – and clinicians – who detect and treat pathology-. Now, they are making progress in finding "the best material to replace that damaged tissue with a functional one."
So far they have created cartilage in the laboratory, he explained, so he is committed to "testing new materials" to continue in the search for the best biomaterial to create the tissue to replace the damaged one. After the trials, when they find the "appropriate" biomaterial to "synthesize exactly the same tissue" and that "works in the long term", they will be "ready to make the leap" to clinical application, he said.
More funds and researchers

Díaz Prado has highlighted that to date they have "advanced a lot", but he is committed to "going faster", for which he considers necessary "more funds and more researchers" dedicated to it.
In this regard, he recalled what has happened with the Covid-19 vaccine, which in a short time and with many resources have been achieved several against this virus.
"We need funds in research and more researchers to move more quickly," he claimed, to highlight the importance of having tissue engineers especially to advance a cure for this disease "that causes a brutal disability," he added. Thus, he has warned that "it will affect more people as life expectancy increases." All in all, he hopes to reach the goal in "a few years from now."



cadenaser.com