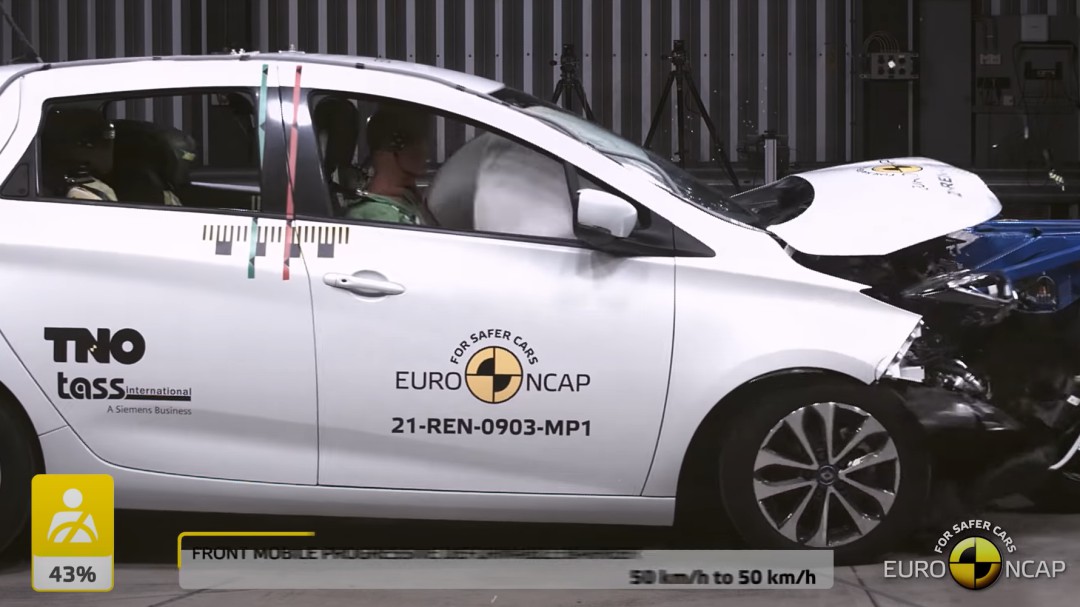 The Renault Zoe has become the third vehicle in history to obtain a score of zero stars out of five in the Euro NCAP car safety program from record keeping. A program, supported by several European governments, which takes into account various aspects such as the safety of an adult, the safety of a child, the safety of the pedestrian and the assistance of that vehicle to safety.
Third behind other vehicles such as the Fiat Panda and the Fiat Punto, who did not get a single star according to the scales established by the organization in 2017 and 2018, respectively. However, the case of the Renault Zoe is much more impressive considering that it obtained a total of five stars in the year of its launch in 2013. However, the tests to determine the safety of the vehicle have evolved and, with them, the requirement to get each of these five stars.
The reasons for the failure of the Renault Zoe
The French brand's vehicle has obtained a 43% valuation in the adult safety category, 52% in the child safety category, 41% in the pedestrian safety category and 14% in attendance at the security. Among the factors that have caused this failure, we can find Renault's decision to modify the head and thorax side airbag for a thorax-only one, which is much less effective.
Also the fact that it does not have the automatic braking system and its lane-keeping assistant. Therefore, those responsible for this study consider that the Renault Zoe is a vehicle that has become outdated in terms of safety: "The new ZOE offers poor protection in all types of accidents. It also offers poor protection for vulnerable road users and lacks significant technology to prevent accidents. "
After acknowledging the results of the tests, Renault recalls that the Zoe E-Tech Electric remains a safe vehicle and that, after the various modifications carried out by Euro NCAP, the same vehicle can lose up to two stars for each change.
The Dacia Spring does not work out well either
Another of the vehicles that have not done well in the last Euro NCAP report has been the also electric Dacia Spring. On this occasion, the Renault subsidiary's vehicle has barely achieved one star out of the possible five. After submitting him to different security tests, the Euro NCAP team has awarded him 49% valuation in the safety category of an adult, 56% in child safety, 39% in pedestrian safety and 32% in safety assistance.
On this occasion, those responsible for the study determine that their performance in crash tests is "frankly problematic." Among other things, Euro NCAP has detected a high risk of life-threatening injuries to the driver's chest and rear passenger's head in frontal crash tests and marginal chest protection in the event of a side impact.



cadenaser.com
George Holan is chief editor at Plainsmen Post and has articles published in many notable publications in the last decade.