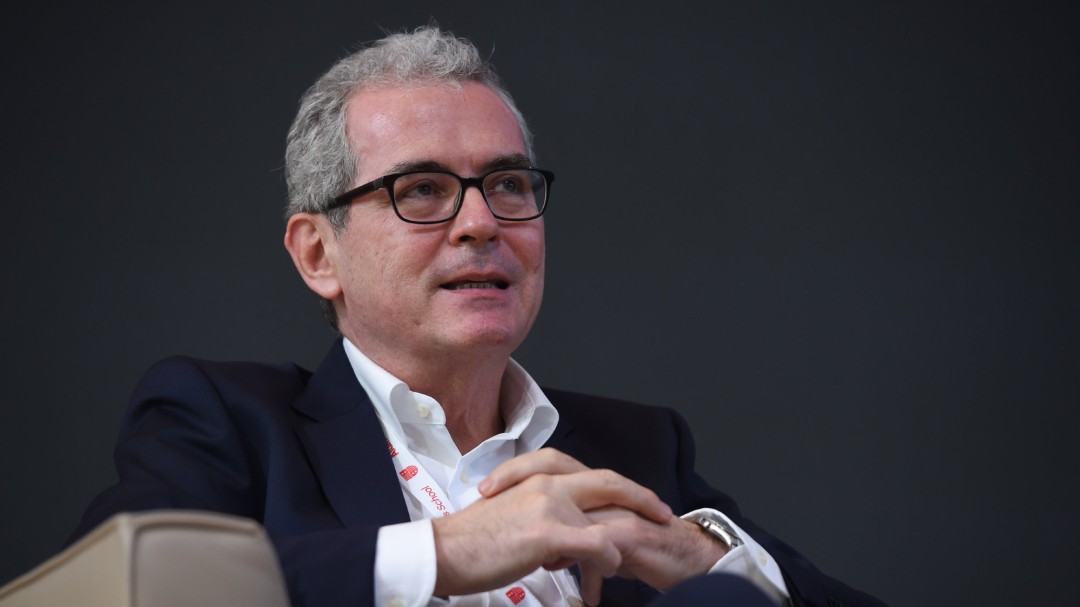 "I will continue as Executive President until March 31. Marta Ortega will become President as of April 1 with the legal qualification of Director Sunday. Marta has been with the company for 15 years in all areas of the company, has promoted many initiatives, has been supervising issues related to Zara's image very directly, with Zara's fashion proposal, campaigns or collections such as CharlotteXX, initiatives in sustainability matter … As I told you, he is a person who knows the company very well, who has been working with us for 15 years. and I think it is very good news ", explained this morning the still Executive President of Inditex, Pablo Isla, at the press conference in which the company explained a decision that hours before he had transferred to the National Securities Market Commission .
Thus, Marta Ortega, the daughter of Amancio Ortega, will be the new President of the company as of April 1. The movement has been brewing for months, according to the company that presents Marta Ortega as a "veteran" at Inditex. Below her, Inditex creates a new structure that will include a new CEO –Óscar García Maceiras, a "former" of Santander – a new general director of operations, Carlos Crespo, and a new Management Committee with managers from Zara and Zara. com, Pull and Bear and Massimo Dutti, among others. A new direction that leaves many unresolved questions about the future of the company and about the decision itself. Doubts that have weighed on investors who today, after hearing the news, have opted for sales, which has meant a bump for the company on the stock market – down 6.1% – and capitalization losses of 5,600 million euros.
"I think it is something that, as Pablo Isla has said, that they have been thinking about for a long time. We see how the one who is now going to be the CEO entered the group in March 2021, so it must take months to prepare. It is a bit surprising because we did expect that change, but we really did not expect it to be so soon. But hey, you have to give the new management team time and see how it works "says Jacobo Blanquer, from Tressis Gestión at Hour 25 of the Businesses." Now Inditex has a few months in which it will be calmer, it will have volatility and you have to let it see . The changes will also be made from March: there will be a transition period in which Pablo Isla will continue in the management team, and that certainly helps ". Blanquer, who points out that "now the big question is where Pablo Isla will go."
In any case, Marta Ortega will be able from April to lead a giant not only textii but also logistics, which has gone from having 750 stores at the beginning of the century to 7,500 at the beginning of last year, stores that have also suffered the impact of the covid because 900 have been closed in just one year, although the company points out that these closures are due not so much to the drop in turnover but to a change in the business strategy that goes through bet on digitization, a division that has grown 77% in the last year alone.



cadenaser.com
George Holan is chief editor at Plainsmen Post and has articles published in many notable publications in the last decade.