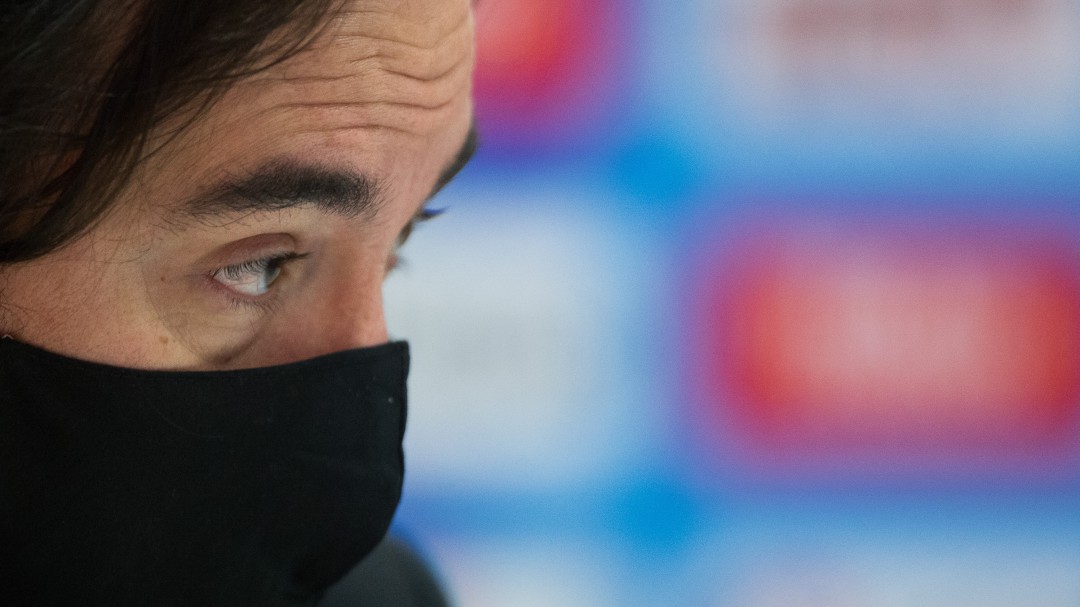 Rayo Vallecano is the most depleted team in LaLiga Santander due to the growing number of coronavirus positives within its squad. The president, Martín Presa, has spoken in 'El Larguero' with Álvaro Benito about the current situation of the club and the possibility of postponing this weekend's league match against Atlético de Madrid.
How many positives are there in Rayo Vallecano?
"In this period there have been a total of 25 positives around the first team. Then we have a lot more, as they are players from the women's team, who have already suspended their match against Levante."
How many footballers are of those 25?
"I don't know for sure, but 17 or 18."
Can you play in those conditions against Atleti?
"Some may have had symptoms and have come out later. The contagion must have occurred during the visit to Bergantiños in Copa, according to our tracking. The conditions are far from the best for this weekend. This disease is not a joke. This touches you muscle and has you in a period of inactivity and leaves you very, very touched. Isi, last season, after taking it, hit a performance slump who liked to breathe a little ".
Have they asked for the game to be postponed?
"At the moment there has been informal talk about the possibility of a postponement, but I am not telling you that it cannot happen. Some are with symptoms and are not feeling well, so some more footballers may test positive."
What have you received from LaLiga?
"Today was very fast, so we don't have the exact data either. I think they have been able to train six of the first team, some with discomfort. The game worries us, yes, but what worries us the most are the footballers. Most of us do not. it is happening asymptomatically, we have everything. Admitted to the hospital, luckily none. Fever, headaches, muscle aches, etc ".
Do you think Andoni Iraola is going to have five players from the first team to play?
"I cannot tell you because I do not have a crystal ball. I have seen the damage that this disease does in the first person as very few have seen. I can expect anything. Someone seems to be recovered and that recovery is not there. We have Our delegate was taken out of the ICU last year. They have been trying for two days to disconnect him from the machine. We have experienced that at Rayo a year ago. My father lost his life with this disease. Do we have to be optimistic? We have to be extremely Cautious. I personally told my players to limit social contact as much as possible. "
Would LaLiga be adulterated if that game was played with so many casualties for Rayo?
"Surely the rule of the five players of the first team should be relaxed a little more. Of course we do have to go handicapped, of course it will undermine our possibilities. It is not because we have done things wrong, it is because we have had the Unfortunately, the partner of a player caught it and from there we have fallen sequentially ".



cadenaser.com