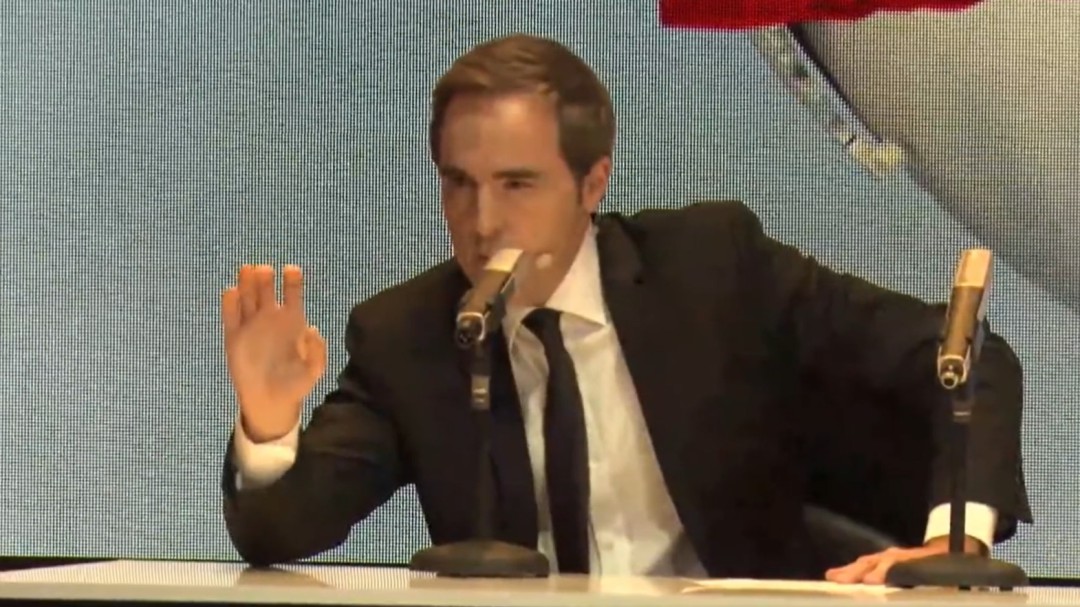 Raúl Pérez has come to Barcelona to entertain the 2021 Ondas Awards gala. Shortly after Carles Francino inaugurated the ceremony, the comedian appeared to delight with a fun imitation of three. Pérez has told Francino that "news is lacking and there are many fake news", which is why it has launched an express newscast.
The interpreter has put himself in the shoes of journalists Antonio García Ferreras, Pedro Piqueras and Matías Prats to tell three stories in a very characteristic way that has caused laughter from the public. "Antonio García Ferreras greets you. I am a journalist, I work 27 hours a day and they have validated me with these gestures that I am doing a master's degree in signs at the Rey Juan Carlos University", thus began his imitation of the presenter of 'Al Rojo Vivo', of La Sexta.
"Pedro Piqueras, good night, tell us something nice," Perez gave way to Pedro Piqueras. "Catastrophe, the truth is that it is a pleasure to be here, true Matías", he imitated the mythical presenter of Informativos Telecinco and gave way to Matías Prats. "The truth is that here you can breathe very good vibes," answered a Raúl Pérez with the characteristic humor of the Antena 3 Noticias presenter.
"Attention, first exclusive news: C. Tangana in his next album, is going to get a collaboration with God", said Pérez playing Ferreras to which Piqueras replied: "Overwhelming featuring after the almighty gave him his approval. He is very happy because before C. Tangana has said 'I was an atheist but now I believe.' he would have done it with his son Jesus it would have been a cross ".
The comedian returned to imitate Ferreras, this time giving a sports news. "Barça has a new coach, Xavi Hernández, who has come off on the wrong foot, at the first training session with a box of meringues." "Terrible, apocalyptic, germanteresque, Barça or as they are already known, Typhoon Koeman, has to recover and Xavi will not hesitate to impose very harsh rules such as that the players have to see the images of Roncero in 'El Chiringuito'", Piqueras replied. "That's right, without a doubt it is something creepy. The situation that Barça is going through is not very good. Now it makes more sense that they are called culés," added Prats.
And finally, to finish the imitation, Pérez returned to get into the role of Ferreras with a musical news. "José Salazar, the one in the middle of 'Los Chunguitos' has announced that he is separating from his brother Juan, the duet is broken". "Incredible, dantesque, the only person who applauds himself. We are going there because he is going to start his solo career and also has become vegan because everything he tries tastes like hummus," said Piqueras. "Terrible situation. These are things that should not be left to chance," added Prats.
"We left it here, in an act with more headlines, more news, more journalism, more Francino, more Waves, in the networks there are mimes, we insist, more journalism", thus culminated the Pérez imitation, evoking Fereras.



cadenaser.com