[ad_1]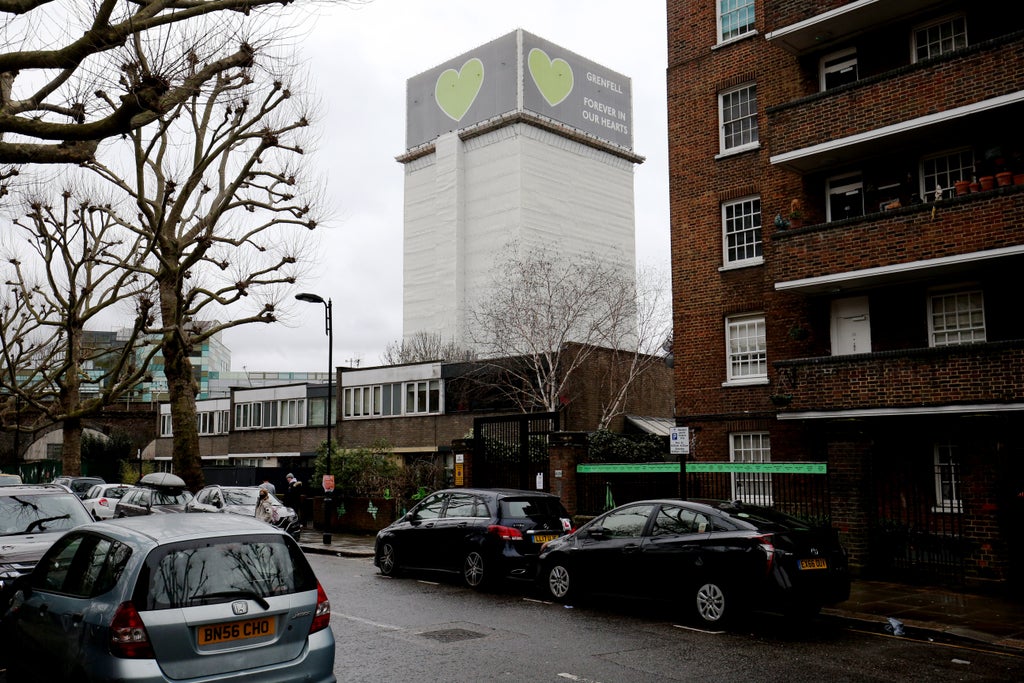 The government has awarded a £210,000 consultancy contract to write a post-Grenfell safety guide to the same company that wrote much-criticized advice before the deadly fire.
Fire engineer Colin Todd authored an influential piece of advice for councils in 2011 which stated that it was "generally unrealistic" to expect building owners and owners to come up with plans to evacuate disabled people from burning buildings .
The advice remained widely followed by local authorities until last year. This week it emerged that the Home Office had hired Mr. Todd's firm, CS Todd & Associates, to rewrite the guide.
Disability activists said they were "shocked and horrified" by the appointment. The 2011 document has been heavily criticized by activists and legal experts who say it discriminates against people with disabilities by not offering them the same level of fire protection as non-disabled residents.
The guide said it was "generally unrealistic to expect owners … to make special arrangements" such as evacuation plans for people with disabilities.
It is believed that 41 per cent of the people who died at Grenfell Tower had a disability that prevented them from escaping.
Sarah Rennie of the Claddag campaign group said the government's decision to allow Todd to rewrite a flawed guide "legitimized discrimination" against people with disabilities and was "totally offensive".
"For us as disabled people, we are fighting our landlords, managing agents, even the fire service, every day to implement evacuation plans," he said. "We are fighting the legacy of Mr. Todd's highly influential and dangerous guide every day.
"The fact that he has been awarded this contract is a huge endorsement of that point of view and it is totally offensive."
The government has committed to implementing all the recommendations of the Grenfell Tower Inquiry, including the need for building owners to have personal evacuation plans for disabled residents.
However, when questioned by the Grenfell Tower Inquiry in July, Mr Todd defended his advice that people with disabilities should stay in their apartments and wait to be rescued.
He said the "understanding at the time" of the fire was that people with disabilities would have to rely on the fire and rescue service to ensure their safety, not the owners of the buildings.
Fire evacuation expert Elspeth Grant disagreed. Ms Grant wrote to the Local Government Association shortly after the publication of Mr Todd's 2011 guide, arguing that it was discriminatory and violated the human rights of people with disabilities.
She said Mr Todd would have to make a "complete U-turn" in his previous post if his new advice is to live up to the government's commitment to follow up on the recommendations of the inquiry.
"His views encompass what has been suggested in the investigation," Ms. Grant said.
The 2011 document also discouraged the installation of community fire alarms in residential buildings unless "some control over the occupants can be achieved to ensure that they respond appropriately."
Since Grenfell, the government has established a fund to cover the costs of installing fire alarms in residential blocks.
Fire Minister Stephen Greenhalgh said this week that he would look into awarding the contract. However, in a subsequent statement, it said: "CS Todd & Associates has significant technical expertise in complex fire safety matters and is designated to provide guidance related to fire safety.
"The company was the winning candidate for the contract after an open and fair procurement process. There is strong governance, which is kept under regular review, to oversee the direction and details of the guideline before it is published."
CS Todd and Associates did not respond to requests for comment.
[ad_2]
www.independent.co.uk
George Holan is chief editor at Plainsmen Post and has articles published in many notable publications in the last decade.