[ad_1]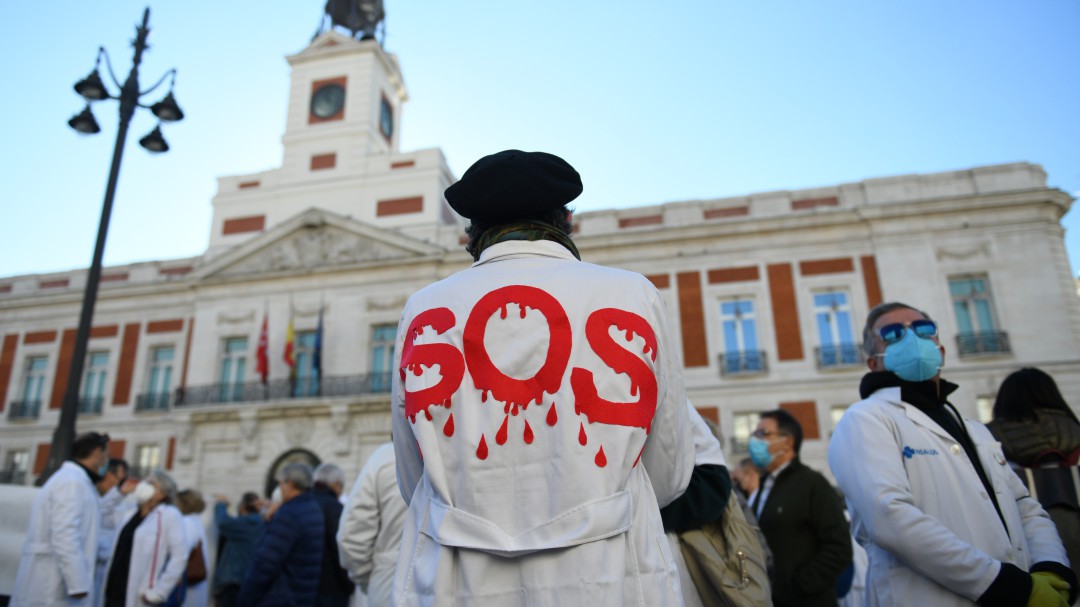 The drastic increase in COVID-19 cases in Spain, caused especially by the arrival of the Omicron variant, has left several questions in the air about the organization and administration at the national and regional level. Quique Bassat is an epidemiologist at ISGlobal and has come to La Ventana to clarify how a situation like this has come about again.
We were warned
What has been done wrong to get to this point? Bassat explained: "We have rested on our laurels. We should have learned a little more how to react, and we have not listened to the people who had been warning for weeks that this was going to happen, that the Ómicron landing was going to aggravate an already serious situation, and we thought that it was going to resolve itself. vaccinating and with the COVID passport ". He has commented that the WHO has already warned that more aggressive measures were necessary, but "we have not wanted to listen."
With Christmas Eve on the closest horizon, the epidemiologist explained what the priority is: "It is important to reduce meetings between more than ten people. We know that there will be a lot of transmission in these parties because the incidence is rampant and is highly undervalued. The numbers are bad, but they sure are much worse. Meetings must be drastically restricted ". He added that events such as the Kings parades should also be suspended due to the high risk of transmission, as well as concerts or large cultural events.
The expert has reiterated the high level of contagion of this new variant, which implies a decrease in half the contagion time. "The outbreaks that arise from Christmas dinners and large gatherings are more numerous, and that is indicative of how highly transmissible this new variant is."
"We have not learned that health prevails over the economy and that technical decisions prevail over political decisions," said Bassat. For the expert, the cases of Ómicron in the rest of Europe should be sufficient notice for Spain: "It was intended that we be able to celebrate Christmas in the best possible way and not to protect our health system." He has urged the obligation to take measures as soon as possible so as not to continue with the increase in cases in our country.
"It is enough to walk through the emergency rooms of any Spanish hospital to understand that the situation is not mild, but the other way around," commented the expert, who has also clarified: "We have launched the reassuring message that Ómicron is a milder variant without not even knowing or being sure that this is so ".
Yes they shoulder the shoulder
The president of the Community of Madrid, Isabel Díaz Ayuso has pointed directly to the primary care professionals. In addition to accusing them of carrying out an internal boycott to collapse the health centers, he has said that "in some health centers not everyone wants to work and pitch in." Jesús Martínez is a pediatrician at the Paracuellos Health Center, and he also wanted to look at La Ventana to assess these statements.
"The situation is worse than before. We have been where we are very saturated for two weeks, and I'm only talking about pediatrics. An avalanche is taking place in all health centers ", he lamented. He has also had words for Ayuso: "For someone to discredit you in that way… I am not surprised, it is not strange to me. They have done it throughout the pandemic, despising work, not reinforcing and not hiring ".
"There are many people sick of other things and we are abandoning them," Martinez has sentenced. And it is that the pandemic not only affects those who are infected with COVID-19, because patients with many other ailments have also been harmed.


[ad_2]
cadenaser.com
George Holan is chief editor at Plainsmen Post and has articles published in many notable publications in the last decade.