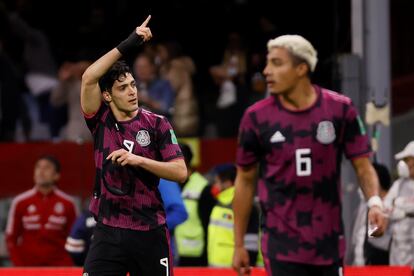 El Tri managed by Tata Martino plays in airplane mode. Overshadowed by the low performance of two of his totem players, Andrés Guardado and Héctor Herrera, he has trouble stringing together passes and scoring a goal. A penalty helped the Argentine strategist's team as lost as it was paralyzed. Raúl Jiménez appeared there, erratic for most of the game, but who knew how to score it coldly. The annotation was dedicated to the Argentine who lives the most tense hours of him as a coach.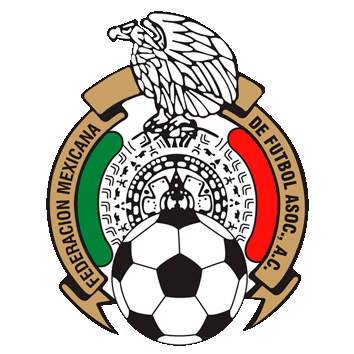 one
Ochoa, Néstor Araújo, Julio Dominguez (Julian Araujo, min. 68), Gerardo Daniel Arteaga Zamora, César Montes, Héctor Herrera, Guardado, Carlos Rodríguez (Jesús Corona, min. 68), Ernesto Vega (Luis Romo, min. 82) , Hirving Lozano (Diego Lainez, min. 66) and Raúl Jiménez
0
Luis Mejía, Roderick Miller (Jiovany Ramos, min. 71), Fidel Escobar, Michael Murillo, Eric Davis, Alberto Quintero (Abdiel Ayarza, min. 59), Yoel Barcenas, César Yanis (José Luis Rodriguez, min. 45), Godoy , Adalberto Carrasquilla (Cooper, min. 83) and Rolando Blackburn (Jose Fajardo Nelson, min. 59)
goals 1-0 min. 79: Raul Jimenez.
Yellow cards Héctor Herrera (min. 45), Cooper (min. 84), Eric Davis (min. 88) and Jose Fajardo Nelson (min. 89)
Before the match against Panama, reality made him change the starting eleven to Martino to give Gerardo Arteaga, left back of Belgium's Genk, the opportunity as a starter. And he arranged a powerful trident with Hirving Lozano, Alexis Vega and Raúl Jiménez. He could not count on central defender Héctor Moreno, who earned a yellow card that prevented him from playing and went straight to the United Arab Emirates to play the Club World Cup with Rayados.
The first move of the match was from Panama who managed to bother with a corner kick. The stopped ball plays were the missile of the Panamanians. The Mexicans had trouble getting long passes to their wingers and, on a stolen play, they had a very clear option. Vega gave Jiménez a great pass that he hooked twice and, when he tried a third, the ball slipped between his feet without being able to shoot on goal. Panama attacked with a free kick in which they put Guillermo Ochoa in trouble, who they wanted to beat due to his complications to go out and clear the ball with his fists.
Vega missed an ideal counterattack to make it 1-0, tried to cross Lozano and ended up with a terrible pass that, luckily, was ruled out of place. There was a short circuit in the Mexican midfield in which the slowness of Andrés Guardado and Héctor Herrera left the Mexicans fragile.
Jiménez still had another shot on goal in which he preferred to be selfish to give it to Lozano. And when he was supposed to shoot on goal he passed it to the chucky in two plays in which they could not score. Panamanian César Yanis took a ball from outside the area to shoot and, by centimeters, Mexico was saved from a great goal by the Central American team. Central defender Montes left Panama a scoring option that, luckily, ended in nothing. At the end of the first half, Martino's team left booed.
After the break, Martino made no changes. His selection finally converted a goal through a good pass from Lozano to Vega, but the ball was already out of the field. The Panamanian reply was more dangerous. José Luis Rodríguez, the Canalero striker, had an opportunity in the 54th minute when he shot across from Ochoa and the Mexican goalkeeper had trouble clearing.
Vega had a shot on goal when El Tri played with speed, but without success. And one of Martino's nightmares happened: Hirving Lozano was injured after a hard clash with Michael Murillo. The Napoli footballer's shoulder couldn't take it and he had to go on a stretcher. Just like that, Martino shook his team and sent Diego Lainez to the field. then Jesus tecatito Corona and the newcomer Julián Araujo (20 years old).
Jiménez, once again, had a shot in front of the goal due to the errors of the Panamanian defense. There Luis Mejía, the goalkeeper, emerged as an elastic man. And again he was out of place. Vega had an acrobatic shot that went over the crossbar.
And fortune came. Lainez in one of those plays in which the anarchy in the area got a penalty. A rigorous decision that did not resort to video arbitration. Jiménez, a specialist in penalty charges, shot cold, accurate and unhurried. Seal of the house: a jump and then the shot. An oxygen ball for El Tri and for Martino. Jiménez went to give the Argentine a boost.
The lack of love between Mexico and Martino began in the summer of 2021. The Argentine coach had the task of winning the Nations League and the Gold Cup. Both tournaments were lost by the Mexican team. Both against the United States. Those wounds never healed. At the beginning of the qualifiers, his strategies failed to activate a number of players who were in a good rhythm, including those who won bronze at the Tokyo Olympics.
Mexico is third in the standings, below Canada and the USA. El Tri only has three more games left, one of them is the classic against the United States (March 23) at the Azteca, which hopes to have fans. Then he will have to travel to Honduras, already eliminated (March 26), to close everything at home against El Salvador. Only a carom of results could push Mexico to the playoff zone.
subscribe here to Newsletter of EL PAÍS Mexico and receive all the informative keys of the news of this country

elpais.com