"If I were the guest editor of ICON, I would possibly send you pages only with images", laughs Peter Saville (Manchester, 66 years old) during one of the conversations we have before the talk he will give in Madrid on February 17, on the occasion of the Madrid Design Festival. Saville is a designer known for his synthetic and even absent style: many of the album covers he designed in the 1980s either dispensed with typography altogether or used it rather arcanely. The best known example is Unknown Pleasures, the album with which Joy Division debuted in 1979 and whose cover reproduces the trail of a pulsar recorded by an early computer: schematic white line mountain ranges on a black background, nothing more. An album that has been reflected in innumerable t-shirts, posters and coffee cups and that, like many of the other albums, posters, logos or campaigns of branding that Saville has signed since the end of the seventies, they are not only part of design history. They are generational icons or, at the very least, part of the visual landscape of millions of people perfectly oblivious to the words graphic designer. Although he, in reality, what he wanted was to be a pop star.
Saville mentions the disk Another Time, Another Place, which his idol, Bryan Ferry, released in 1974. The Roxy Music frontman appears dressed in a white tuxedo at a posh garden party. "When he saw that photo he wanted to be there," he exclaims. "He was a middle-class kid, from a family of small businessmen, in a wealthy neighborhood on the outskirts of Manchester. At home there were antiques and classic bourgeois canvases, which of course I hated, because other of my friends had modern houses… And now of course I can appreciate it", he laughs. Album covers and fashion magazines formed his imagery and, in 1974, he enrolled in the art school in Manchester to study graphic design. His models were fashion photographer Helmut Newton and pop artists: Andy Warhol, of course, but also Peter Phillips, who filled his canvases with American cars and pin ups, chrome bumpers and sexy girls. Young Saville wore a white suit. His leopard-print drawing table was famous at school (and frequently vandalized).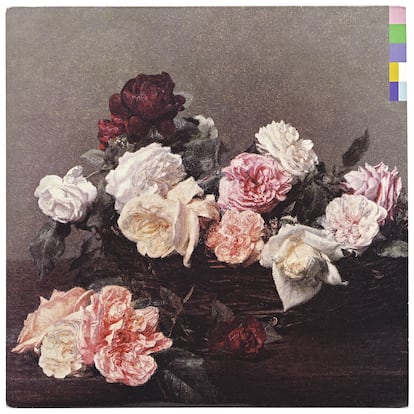 Saville lived amid effluvia of retro sophistication until, in 1976, came "a cultural coup: punk!", he announces about the revolution of anarchy and DIY. "Young people re-appropriated their culture. If you wanted to be part of punk, you just had to do it: people formed groups from one day to the next". Two years later, Saville had met Tony Wilson, a regular host on the music scene who was hosting a night at a club. He offered to help: The Factory's first sign had no cut-out newspaper letters or graffiti; it was a tidy signage yellow design directly inspired by Jan Tschichold, a typography myth of the 20th century that Saville discovered in his new bedside book, Pioneers of Modern Typography. "We wanted to see what would be born from the ashes of punk," says the designer today. When, at the end of 1978, Factory began to release albums –some of them fundamental to understanding recent music–, what was born was a clean aesthetic, abundant in classic typefaces and with undisguised allusions to works and artistic movements of the past. closer, by Joy Division, incorporated Bernard Pierre Wolff's black and white photo of a tomb. But the postmodern reappropriation reached its zenith with the cover of Power, Corruption and Liesfrom New Order: a still life of roses that Henri Fantin-Latour painted in 1890 whose decadent beauty illustrated the vices of capitalism so well that, once again, no typography was needed.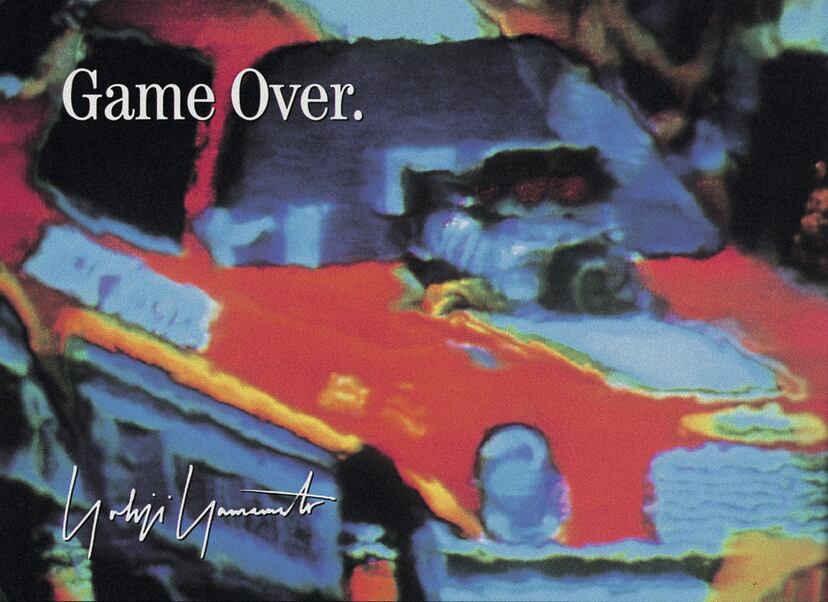 Saville sees it as a kind of reaction to his apprenticeship: "We reversed the process of Pop Art: its artists transformed the everyday into art, and we took the canon of art and brought it to the day to day." Did music also fascinate you? "Not really. Let's see. When I hear something I like, it transports me and is very important to me. I still listen to Kraftwerk records in the car. And in the studio I play sacred music. But we saw music and cover separately. You cannot design covers that talk about the music: in practice it is almost impossible because, as soon as the songs arrive, it turns out that the cover had to be for yesterday". Also, in the end, if the artist likes it, the record company will say yes. If you make a record with Kanye West, do you think anyone else matters besides Kanye?"
A cover should not be the title illustration either, he adds. "It is not a good idea. The albums are often much richer and more complex. What matters is what place the band occupies in the moment, in the now. Joy Division and OMD are bands new wave, but they are not the same", he weighs. "It's a matter of positioning. One knows which images work in each case. My most important covers of the eighties consisted of a range of subtle variations". The ones Saville designed for New Order up until the mid-'90s are brilliant archetypes of graphic perfection, though they didn't even like them: "I sent them straight to the printers!" says Saville. She also did not get along with Bryan Ferry at first when she, already living in London, managed to work with him. She just enjoyed the freedom her Manchester friends gave her in the singles, which Ferry supervised less. In oh yeah (1980), Saville, instead of the typical image of a model driving a convertible, condensed that idea in a suggestive golden typography. Saville and Ferry ended up arguing ("it happened in Italy. I'm not going to elaborate, but I was 25 and I crossed the line. It was a lesson in hierarchical protocol"), but they still talk. "Once a year our paths cross. I like that, forty years later, the only man I've ever been a fan of is someone I can call on the phone."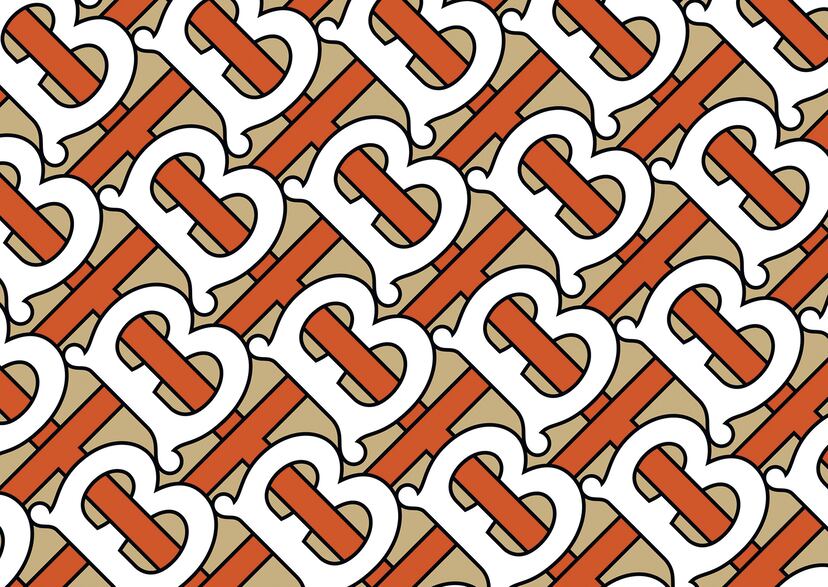 Saville's virtuosic schematism is the product of a process: "If I was allowed to, I procrastinated and deliberated a lot about each job, so by the time I turned it in it was very focused, stripped down and distilled," he explains. At the end of the eighties it was already clear to him that album covers were not enough to build a lucrative or long-lasting career ("I don't design albums for younger people: it's sad", he says) and he turned to his other love: "Possibly already may not be so, but at that time, that kind of moving target that is the zeigeist, the spirit of the times, was in fashion. That's what my radar told me, that's what I was trying to capture. It was a time of economic recession, and also of personal bankruptcy: seen through the eyes of marketing, the campaigns Saville created for Yohji Yamamoto—images saturated with slogans like "Game Over"—are fascinating examples of kamikaze advertising. Ads that did not show clothing whose apocalyptic aesthetics criticized unrestrained consumption and reinforced the groundbreaking fashion proposal of the Japanese designer. This and other commissions loaded with criticism and pessimism, developed within Pentagram –a design superpower–, caused him to leave. And a finding: that Peter Saville was not made to cohabit in a corporate structure.
"I have always resisted making concessions, I have been practically incapable. That is the key: I took the work as if it were myself, "he admits. "Now that I have perspective I begin to see patterns, I begin to recognize myself. And let me be more frank about my motivations. Know? The other day I wrote down in a notebook the words vanity, ego Y afraid. I think most of what I've done is justified by applying those categories. And I suppose that taking the work so personally corresponds to the ego and vanity". From the 1990s onwards, he says, there has been no sector in which he has wanted to settle, although he has touched almost all of them: museums, galleries, culture, sports, automotive, fashion, architecture… I even create the branding for his city, a job more related to politics and strategy than designing anything. "The last thing Manchester needed was a logo. Now any city wants to be world-class, but it's not about opening a Hilton. It is not what you import, but what you export". Consequently, the former industrial city where he grew up was baptized as the original modern city: "It will never be the prettiest, or the one with the best climate, but it was the first to respond to the challenges of the contemporary city. In all sectors, Manchester has to look for the most original and modern solution", he explains.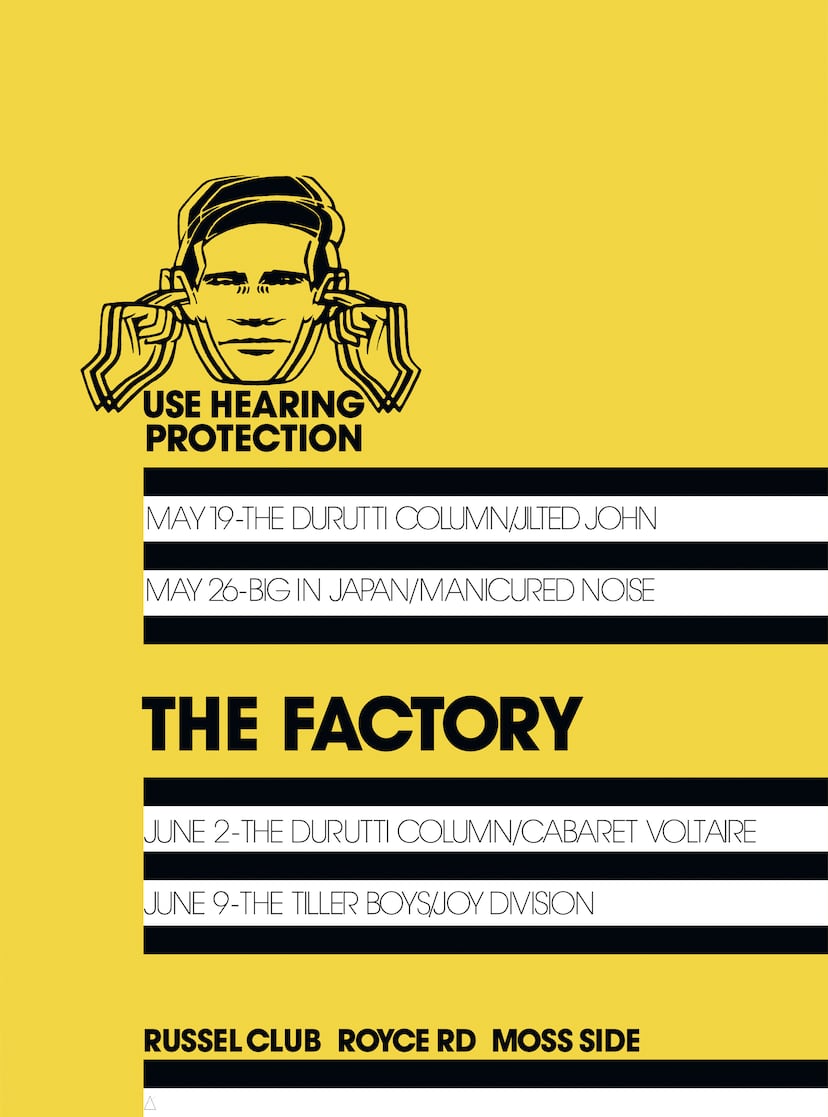 He hasn't found his niche, but he doesn't care anymore. Peter Saville is "perfectly content to be Peter Saville, and proud of all that has happened to me." He points to that date with Tony Wilson as the most important event of his life. He has overcome his eternal frustration, channeling the work of others, and mentions the pride and "responsibility" of having designed the covers of great albums: "In the end, it was the music that communicated the work," he says. In recent years, he has begun to receive important commissions from his third generation of fans –fashion greats like Raf Simons or Riccardo Tisci–, who turn to him "not as a specialist but as a legend". His obsession, after all, was always to capture with his work that elusive sign of the times. "I thought I knew where the world was going. And I think he was right."
Saville lives not in a golden retreat in a Swiss chalet, but with his girlfriend, in his London studio. He continues to work to pay the rent. Does he think about retiring? "The word retirement is very controversial," he replies. "Before, when there was a battle, the elderly officers would stand on top of a hill, next to the correspondent of the Times, to follow her from there. I am on that hill. Observing".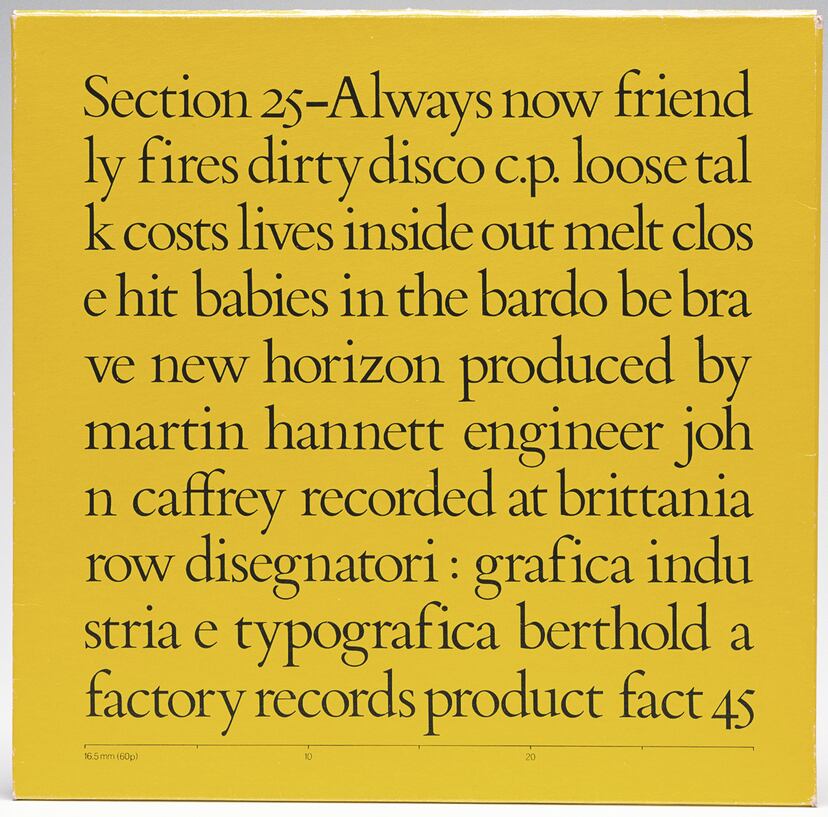 elpais.com
George Holan is chief editor at Plainsmen Post and has articles published in many notable publications in the last decade.