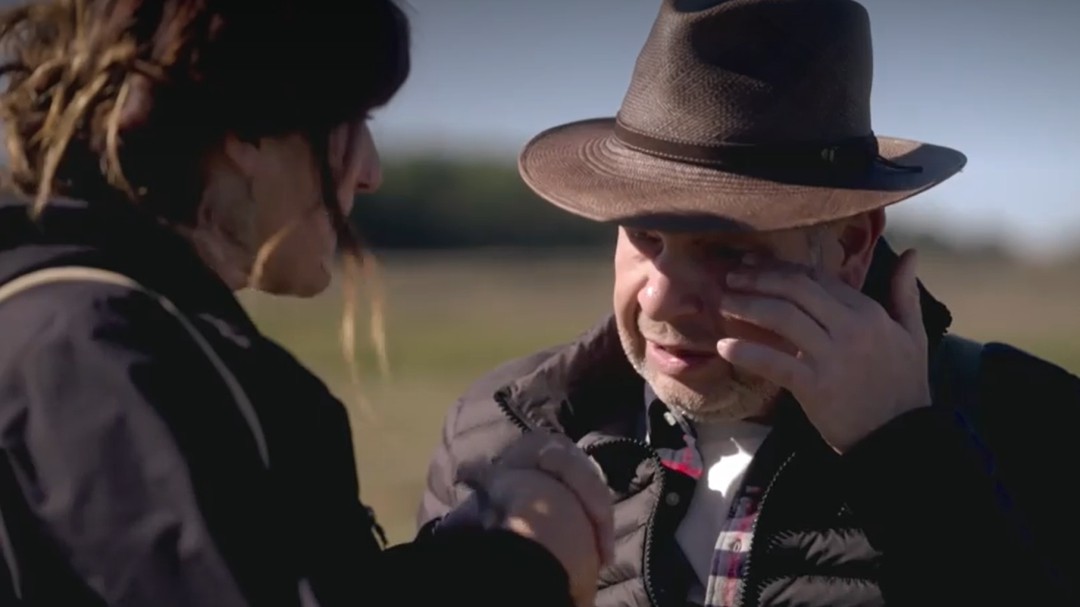 "That you forget your dead they say … well I don't want to." Rozalén has moved Alberto Chicote in the program Off the map with the story of his great-uncle Justo. A young man, who went to the Civil War when he was barely 18 years old, and who never returned with his family because he was killed in combat. This is how the singer tells it in the song Just and now in front of Alberto Chicote, who has asked him more about this man whose whereabouts were not known until recently.
After taking an interest in a song known as Just, Rozalén has begun to tell the story of his great-uncle, explaining that it was a very beastly subject: "Justo was my great-uncle and he was our disappeared from the Spanish Civil War. My grandmother's older brother who, at 18, they took it with the fifth of the bottle of the town and he was the only one who did not return because he was killed.
"We don't have much information about what happened to him."
The singer assures that the family was never very clear about what happened to their relative and that it took too many years to find his whereabouts: "We don't have much information about what happened to him, my family never knew what happened to that young boy who went to fight her in war. " In fact, Rozalén remembers that her grandmother wondered until the last of her days what had become of her brother.
Luckily, Rozalén met some members of the Association for the Recovery of Historical Memory and told them the story of her great-uncle: "I told them that I was doing a story of everything my grandmother told about her brother." Thanks to these data, the investigation team discovered that Justo was buried in a mass grave in Arganda del Rey (Madrid). All this thanks to a person who had registered his name once buried.
"I believe that pain is inherited": Rozalén remembers the memory of her great-uncle Justo
In this way, the singer was able to tell her grandmother before she died that they had found where her brother was buried. Thanks to this, the old woman came with her family to Arganda del Rey and was able to bring her brother that flower that she never gave him: "He went to bring him the flower and heal the wound a little." For all this, and given that she has experienced this pain in her own flesh, Rozalén admits that she defends this issue a lot: "I know what it means for someone to die with a little more calm."
After bursting into tears, Rozalén explained to Alberto Chicote that he had a hard time talking about the subject: "I think pain is inherited. I can't understand people who say you have to look ahead, that you don't have to hold a grudge My grandmother did not speak from resentment, she did it from dignity. And that is something that is seen outside of this country and is not recognized here. " In addition, the singer denounces that it is a subject on which it has never been possible to speak in our country. Something that the chef Alberto Chicote also regrets, who regrets that, unfortunately, there are still those who think that families have to live with pain until they die.



cadenaser.com
George Holan is chief editor at Plainsmen Post and has articles published in many notable publications in the last decade.