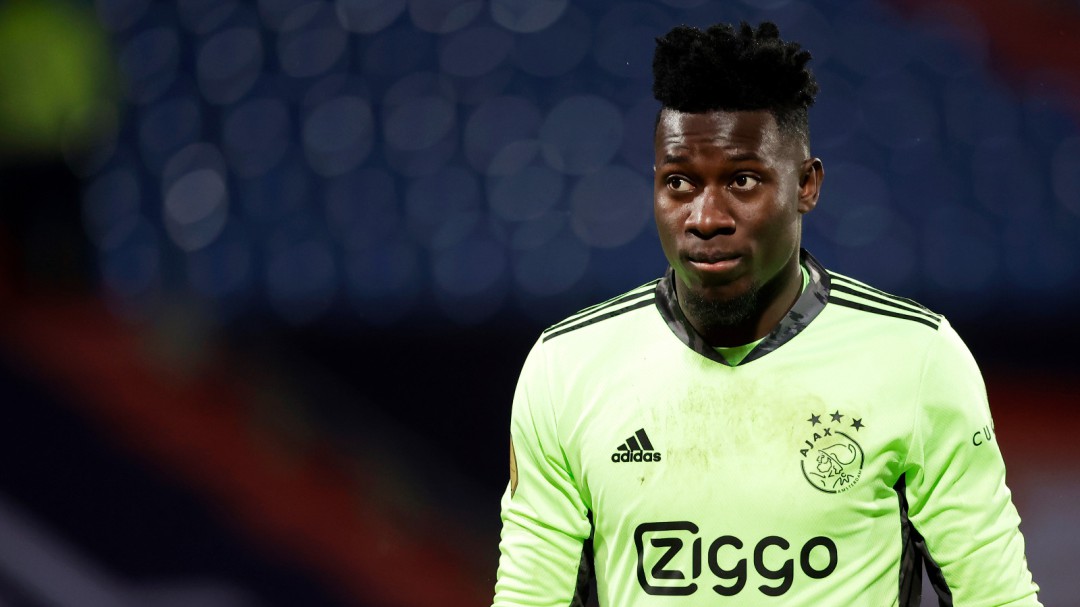 André Onana, Ajax goalkeeper and former FC Barcelona player, has returned to playing football after 297 days. The Cameroonian was sanctioned by UEFA on February 5 with a year without competing, both with his club and with the national team after finding the substance furosemide in his urine after a control in October 2020. The goalkeeper has granted several interviews this week, including the newspaper 'Sport' and 'Marca', where he explained what happened with the sanction he received, as well as what will happen to his future. "It's incredible how a 40-milligram pill can destroy your life … You have to eat everything that people say and come out. It was so hard that sometimes I even doubted myself and thought: 'Will I be a drug addict? ', he explained.
According to the African soccer player, it all started with a headache after a game with Atalanta: "I went to take a medicine that they had prescribed (Litacol), but my wife, who had just given birth, had a similar pill (Lasimac) which is used for fluid retention and I accidentally took it. That day I was the first to do the antidoping control and go home. When a month later, while in Cameroon, they told me the positive, I told him to the doctor: "You must have been wrong. I have done more than 23 tests in my career." When he told me that he had tested positive for furosemide, I replied: "What is that?" It was my wife who said to me: "André They are the pills the doctor prescribed for me, '"he said. The Ajax goalkeeper had to create a team from scratch in order to stay in shape, as he could not train with certified coaches.
You've gotten yourself into often brown because of a silly mistake, he thought at the time. "UEFA recognized that it was an involuntary error, that this pill does not help you improve your performance. Football and life are not easy. Those mistakes are sanctioned and I had to pay for it," he explained, although he also pointed out that it was a The TAS sanction was "outrageous" despite the fact that it was lowered from 12 months to 9. "I was in the best moment of my career! I didn't need to take anything. Improve, for what? To be the best on the planet?" has added.
His future … at Barça?
"I know that one day I will end up playing at the Camp Nou," said Onana, who pointed out that he is still in contact with the club where he grew up. However, and despite the rumors of a possible principle of agreement to go to Inter Milan after his time at Ajax, the Cameroonian has said that "there is talk of many other things, there is also talk of Arsenal, Barça, obviously . At the moment, there is not anything". "Barça is my home and there have always been contacts. It's my home and I grew up there. If it's Barça, it will be Barça. It's very good at Barça, outside there is also life, but it's also very cold . Being in the Barça you have it quite easy ", has continued.
About Ter Stegen, current Barça goalkeeper, he said that "he is doing very well" despite the fact that many fingers point to him in the last Barça defeats. "The Barça goalkeeper will always be one of the best in the world, be it Ter Stegen or whoever he is. It is difficult to play for such a big club. Ter Stegen is doing very well, he is still young and it will be even more difficult. Yes there is no hole, nobody will be able to enter ", has concluded.



cadenaser.com
George Holan is chief editor at Plainsmen Post and has articles published in many notable publications in the last decade.