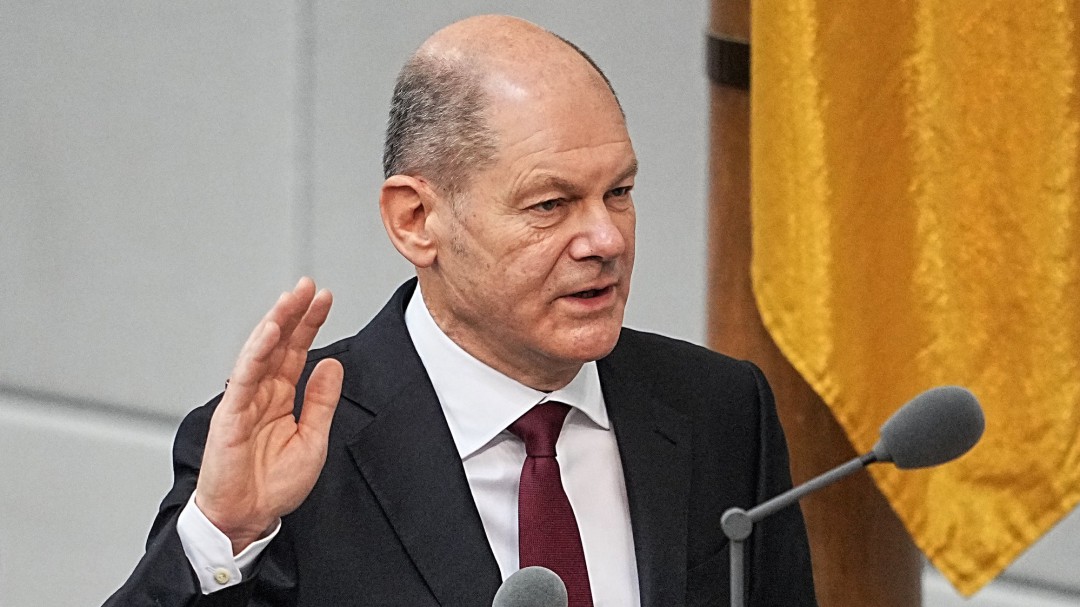 Against all odds, Olaf Scholz became the new German Chancellor on Wednesday. Journalists and politicians are still pinching themselves how myopic they were by not giving due weight to this 63-year-old man, when in August 2020 he announced that he was presenting his candidacy for the Foreign Ministry for the Social Democratic Party (SPD). Many considered it a political suicide, since at that time the SPD was attributed only 15% of the votes, while the Conservatives (CDU-CSU) approached 40% and the Greens already added 20%.
But Scholz is one of those resilient politicians who achieves his goals with a great deal of discretion and patience. Assertive, reliable, master of commitment, but also boring and fragile are some of the qualifications that apply to him in Germany. Scholz was born on June 14, 1958 in Osnabrück, although his parents moved to Hamburg, a city where he spent his youth with his younger brothers and of which he became mayor.
A lawyer specialized in labor law, with his own office until he entered the Bundestag, he started out in politics at a young age. In 1975, even before finishing high school, he joined the Jusos, the SPD's youth organization. Scholz rose through the party organization, becoming its national president seven years later, and made a career in the party.
Mayor of Hamburg and Minister
Scholz was a member of the German Bundestag from 1998 to 2001 and from 2002 to 2011. From 2001 to 2019 he was a member of the SPD party executive in various capacities, and in 2002 he became party secretary general, after losing the 2001 elections as Senator for the Interior in Hamburg.
However, in 2004 he had to resign after only 18 months due to internal party criticism of the Agenda 21 reforms. He again found his way into the party. In 2007 he became Federal Minister of Labor and in 2011 the first mayor of Hamburg. There he spent two legislatures until he became Vice Chancellor in 2018 and Minister of Finance of the coalition Government of Angela Merkel.
He wanted to be president of the SPD at the end of 2019, but the party delegates opted for other more leftist candidates, such as Saskia Esken and Norbert Walter-Borjans, who surprisingly proposed him as a candidate for chancellor.
"My wife is a great politician"
A man of small circles, among his confidants are Wolfgang Schmidt, who will become Minister of the Chancellery and, above all, Britta Ernst, his wife, whom he met in the late 1980s and whom he married in 1998.
The couple has no children. Britta was born in Hamburg, has been Minister of Education for the Social Democrats in Brandenburg since 2017, and previously held the same position in Schleswig-Holstein. During the electoral campaign they asked him if his wife would continue working if he won the elections, a question that outraged him. "My wife is a great politician," he replied. "I think he would be a completely different person if he were not married to Britta Ernst," he has commented on occasion. Scholz practices footing and shares with his wife the love of cycling.
The shadows of his career
His long political career is not without shadows. One of them is the 'Wirecard case'. As federal finance minister, he had to testify before a special commission because the supervisory authority, subordinate to his ministry, supported the company, ignoring the accusations against Wirecard that were already circulating at the time. He even brought charges against journalists who reported on the evidence of fraud at the former Dax company.
Another is his involvement in the Cum-Ex tax scandal, the largest in German history. He has had to testify in a commission of inquiry to explain why he met several times with a local banker who was in serious trouble with the Hamburg Treasury and who in the end got rid of a claim of 47 million euros that supposedly came from illegal Cum-Ex operations.



cadenaser.com