A light shines on a dark map of the wide streets and confusing freeways of Los Angeles. When you move the cursor closer, the glow reveals its meaning: it means that some 1,200 people in the area speak an indigenous language. As you move away, the city begins to fill with points. They are dragonflies that indicate that not only English and Spanish are spoken in this city. Also, for example, Zapotec, Mayan or Chinantec. This map can be studied at the Los Angeles County Museum of Art (LACMA), where it accompanies the exhibition. Mixpantli, about 500 years after the fall of Tenochtitlan. The cartography is a work of Indigenous Communities in Leadership (Cielo), an organization founded in 2015 by Odilia Romero, 50, who leads the reins together with her daughter, Janet Martínez, 33. The research helps identify community networks indigenous Mexicans and Guatemalans in the city, where some 200,000 Zapotecs live, the same ethnic group as Odilia.
His parents, Eulogia and Everardo, came to the United States in the eighties from San Bartolomé Zoogocho (Oaxaca). Odilia stayed in her village until one day a relative abused her. When that happened, they sent for her. Not only the physical journey that migrants make began, but also an inner transformation. "We are without soil," describes Odilia, who has been in the US for 40 years. "We are like a plant in a small pot. We no longer have a very deep root in what our land is, although we do have others in the community, in the imaginary world that we live in and that is here, "he says in the offices of Cielo. It is estimated that 1.2 million Mexicans who are in California come from Oaxaca, like Odilia; hence the term Oaxacalifornia.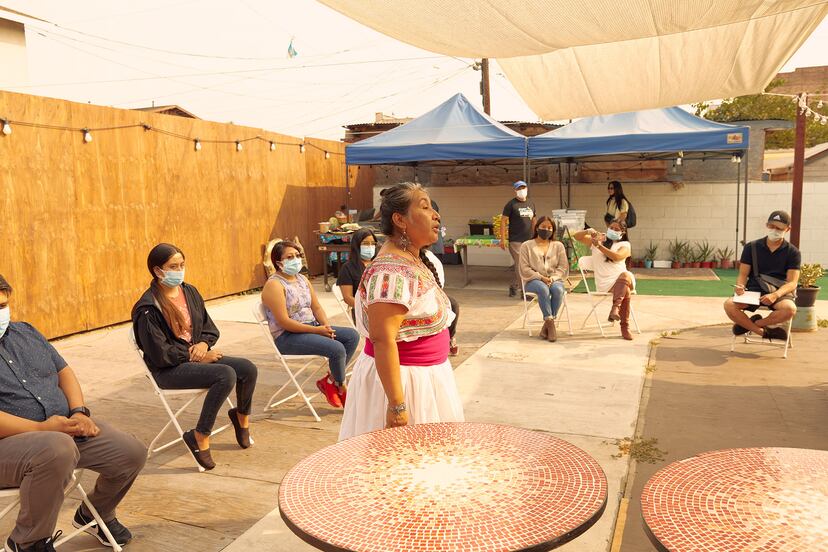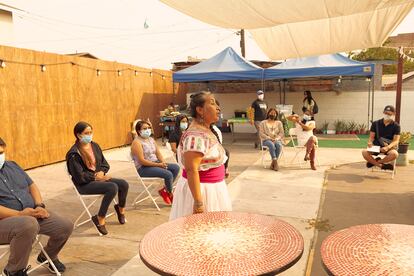 The organization started in 2015 with cultural programs. But the pandemic changed everything. They created a solidarity fund for undocumented migrants. Until a few weeks ago, the fund had helped channel $ 2.2 million from various foundations for indigenous people, many of them essential workers. They have also organized classes in Zapotec, Yucatec Mayan and Mixtec for all migrants who want to reinforce the language of their parents.
In these years they have managed to organize a network of 300 translators who help interpret in trials in courts of California and other states to migrants who do not speak Spanish, much less English. The organization has received up to 500 calls a day requesting this type of service, says Odilia Romero while eating a tlayuda, a typical dish from Oaxaca that consists of a huge corn tortilla, brought from Mexico, with seat (the fat of the fried pork rind), beans and melted fresh cheese. The delicacy has been prepared by his partner, Alfonso Martínez, better known as Poncho, who has added the dish to the vast panorama of Los Angeles street food. Every friday sells tlayudas in Cielo's garage. These are nights of mezcal and grilled food with a secret ingredient: the organic blood sausage that Poncho She learned how to make from a recipe that Odilia's parents brought from Mexico. "It is very important that food has a heart," she says. "My parents play music when they cook, they laugh all the time. You cannot cook when you are angry. The same when you are in a hurry. When Poncho doesn't walk on time, his blood sausages burst. " Both help create identity in indigenous communities in the United States. Poncho makes it through the palate. Odilia, through the tongue.
Sign in to continue reading
Just by having an account you can read this article, it's free
Thanks for reading EL PAÍS

elpais.com
George Holan is chief editor at Plainsmen Post and has articles published in many notable publications in the last decade.