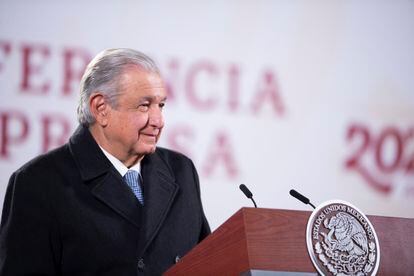 A high-profile politician, that is to say, one who holds a high public office, knows that one of his defense mechanisms against the crisis of confidence that he will inevitably go through during his period in power, is to get rid of some subordinates and leave them alone. fall as a decoy that distracts and even appeases the packs of detractors. Good or bad, the top aides of a president, governor, or secretary of state often operate like fuses in electrical installations, blown to prevent the entire system from overloading and blowing or burning.
For this reason, those of us who look at the political arena on a daily basis are aware that a central part of the sudden dismissals and the well-known resignations "for personal reasons" or "health" of officials occur to protect their superiors. Fair or not, those quits and quits play a role. Because the erosion and erosion of power are inevitable and it is common sense to think that it would be better for the supporting characters to carry them on their backs than the protagonist…
But President Andrés Manuel López Obrador considers that following this unwritten law is equivalent to a sign of weakness in the face of those adversaries who obsess him so much that his six-year term has been dedicated to opposing them (for a long time, given the scarcity of viable proposals and the no successes to brag about, there is no other official message that is not something similar to: "Don't even think that we are going to do what our critics would like").
Driven by this sufficient and stubborn attitude, this is how the president's bishops have also taken to acting. The federal and state governments that belong to López Obrador's entourage have decided to act crazy in the face of scandals, nonsense, blunders and the null or bad results of his subordinates. And the broken dishes have been added to the already very bulky account of the president or characters from his first line of trust, such as the head of government of the capital, Claudia Sheinbaum, or Foreign Minister Marcelo Ebrard.
The fundamental way to leave the morenista administrations, it has already been seen, is to fall from the grace of the maximum boss or to intervene, actively or passively, in his plans. This crime is punishable by dismissal, transfer or invitation to resign. This is how it happened to the former Secretary of the Public Function, Irma Eréndira Sandoval, or to the former Secretaries of the Treasury Carlos Urzúa and Arturo Herrera (very symptomatic that those in charge of managing the budget collide with a president who wants to dispense with all spending other than his campaigns and its propaganda). Perhaps the only nuance here is that of the departure of the former Secretary of the Interior, Olga Sánchez Cordero, whom the president made return to the Legislature to put in his place an operator much closer to him, Adán Augusto López, without having to through a pronounced disagreement (but neither, of course, any political pressure).
For all this, it is clear that the President and the Head of Government Sheinbaum will come to the defense of the officials involved in the distribution of ivermectin and azithromycin, contraindicated medicines for the treatment of covid-19, which were provided to thousands of people in Mexico City (measure that tried to defend itself with a self-styled "quasi-experimental" analysis without appropriate protocols, or consent of the participants, prepared by officials of the administration itself, and which has already been removed from the website of scientific publications where it was hosted) . For them, any corrective in their own team is to surrender to what they consider simple political attacks. And so, the Government accumulates failures and blunders without the pressure escaping anywhere. A government, then, exactly as inept as the previous ones but which, moreover, insists on swallowing its own vomit, because if it is its own it must be good…
subscribe here to newsletter of EL PAÍS Mexico and receive all the informative keys of the news of this country
Exclusive content for subscribers
read without limits

elpais.com
George Holan is chief editor at Plainsmen Post and has articles published in many notable publications in the last decade.