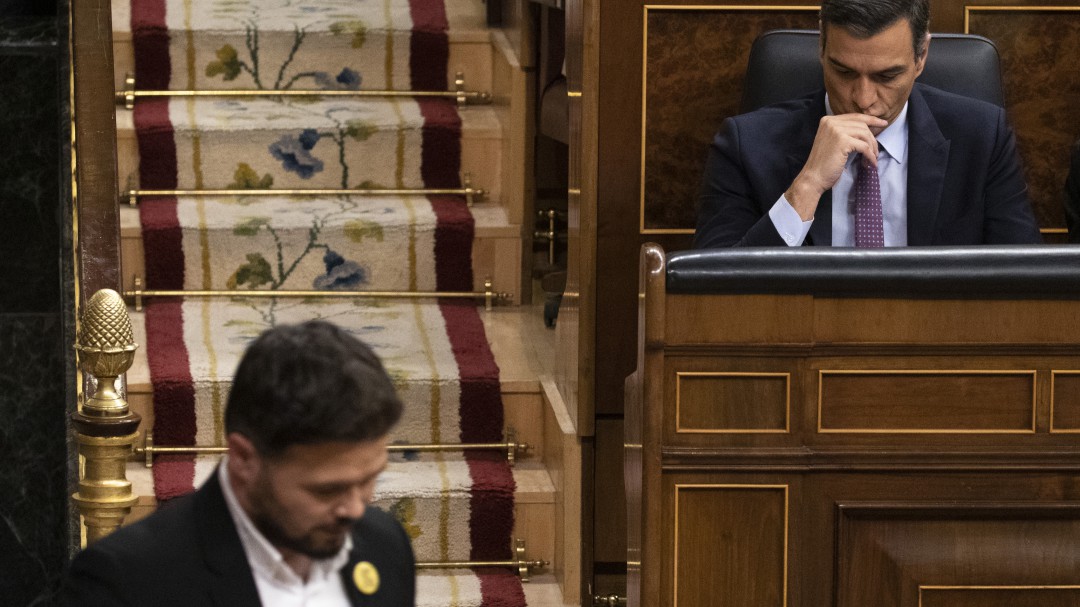 International audiovisual content platforms such as Netflix or HBO Max will not have to comply with the 6% quota of content in Catalan, Basque or Galician in their catalogs, as the country of origin principle established by the European Directive is applied.
Today the Council of Ministers approved the draft General Law on Audiovisual Communication that includes the quotas agreed with Esquerra to support the budgets. The platforms will have to make 6% of their own production in the co-official languages ​​but, in the case of Netflix or HBO, for example, which do not have their tax residence in Spain, they are not affected by the obligation that the law also includes of subtitling and dubbing part of its contents into those languages.
On this matter, Nadia Calviño explained that "Spain is undoubtedly a power in the entire value chain of the audiovisual industry, with excellent producers, screenwriters, actors, directors and all the auxiliary services that participate in this important industry" . Although he does not rule out "improvements" and "adjustments" in the parliamentary process.
What does the law imply?
The new audiovisual law will incorporate into Spanish law the European Directive on Audiovisual Communication Services (2018) that extends the regulation that until now existed for radio and television to audiovisual services and content on the Internet, especially platforms for sharing content ( social networks) and video on demand (Netflix, HBO Max, Movistar +).
This new law establishes reinforced protection hours for linear television audiovisual communication services open on weekdays between 7:30 a.m. and 9:00 a.m. and between 5:00 p.m. and 8:00 p.m. Also Saturdays, Sundays and national holidays: between 7.30 am and 12.00 pm.
This also strictly prohibits subliminal advertising, tobacco and electronic cigarette advertising, as well as that which violates human dignity or uses the image of women in a degrading manner. Advertising of alcoholic beverages is restricted to certain time slots: that of drinks with a graduation greater than 20 degrees can only be broadcast between 1:00 a.m. and 5:00 a.m.
Junts asks ERC to vote against the Budgets
The JxCat spokesperson in Parliament, Mònica Sales, has asked ERC this Tuesday to vote against the 2022 Budgets in the Senate after the Catalan has been "marginalized" in the reform of the audiovisual law announced today by government. In a press conference from the Parliament, Sales has reached out to all the pro-independence deputies to "jointly agree on amendments" to the law that can "guarantee Catalan on all platforms" and, if they are not accepted, knock down the accounts in the Senate and reject them in Congress when they are returned.
This is how JxCat has reacted to the fact that the Government has announced that a minimum quota of Catalan cannot be imposed on platforms that are not based in the State. For Junts, the Government "has once again deceived and ignored the requests of Catalan parties, institutions and companies", promising "quotas that it has not made effective afterwards."



cadenaser.com