The conversation begins with an unexpected apology. "Sorry to have to do this interview in English," says Naomi Beckwith, a little to mark distance from any hint of American cultural arrogance, as a good citizen of the world, and a little more because you may suspect that your language will not be lingua franca for much longer. Autumn is nearing its end, but the day has risen brightly in Manhattan, with a turquoise sky on the horizon stained with some pristine white clouds, "out of a Magritte painting". This is how they are described, on the other side of the screen, by the new chief curator of the Guggenheim in New York, who took office, one of the most coveted in the art world, last June. The appointment of this Chicago-born 45-year-old historian, specializing in African-American art and African diaspora heritage, came as a considerable surprise, even to herself.
"I did not expect, really. My strong point is contemporary art, while this institution has dedicated itself, above all, to studying the history of the avant-garde ", he admits. "I would say that what convinced the team was that I don't see a clear separation between the two. I study the art of our days as a continuation of everything that happened before ". On the morning of our conversation, on arriving at his office, Beckwith observed the legendary spiral staircase that presides over the museum building, the irregular cylinder and nuclear blank projected by Frank Lloyd Wright on the eastern border of Central Park. And it has seemed like a perfect metaphor for his approach to the discipline in which he has specialized. "It is a form that I like because it moves forward, but turning on itself. That is the best way to look at art. At least, it's my way of doing it, "he says.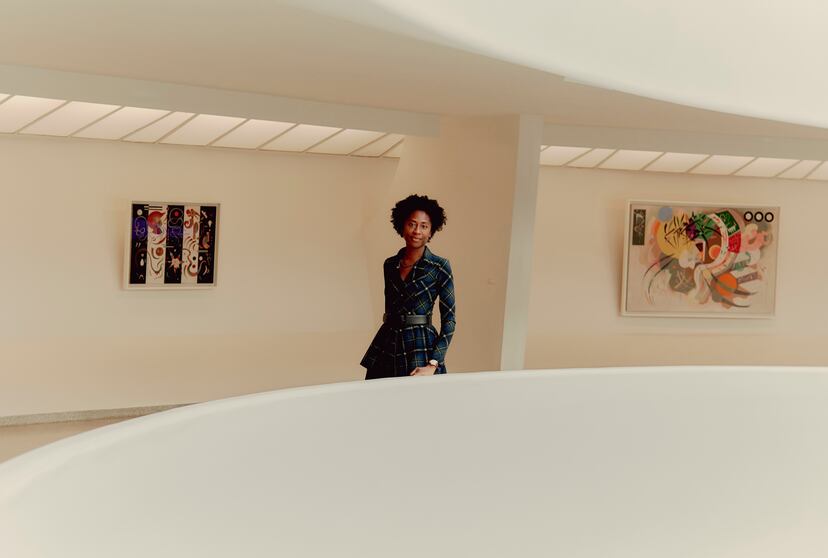 Beckwith's meteoric rise has taken place in a context of profound changes in the institutions of art in America. In 2014, the historian signed an essay in the specialized magazine Frieze in which he opposed "the fantasies of the art world as an ahistorical space, a white cube on the fringes of social struggles abroad." Only a few years later, his point of view, which was still a minority at the time, has become the mainstream in his country, immersed in a process of revision of the hierarchies of another time, before the rise of identity politics. Suddenly, museums have stopped pretending they were apolitical places. "Museums are not neutral and never have been, even with the best of intentions," says Beckwith. "For example, when presenting a white artist, they often talk about their work. When introducing someone from a minority, on the other hand, their biography is always talked about. It happens with black artists, but also with all those who occupy the category of the other: women, indigenous people and the queers". His mission will be to leave behind these prejudices, which he considers typical of another century, and bet on a museum program that will include more artists from minorities or discriminated groups. "That is my mandate, but I aspire to go beyond my personal responsibility. I want my entire team to ask the same question that I have been asking myself for years: what voices are we ignoring and what stories we ignore for the benefit of the same old names ", he adds.
In 2019, a retrospective dedicated to the Swedish painter Hilma af Klint, rediscovered a decade ago and today considered a pioneer of abstraction, almost on the same level as Kandinsky or Kupka (her work hangs with them in the New York MoMA permanent), it broke all records in the museum's history by attracting 600,000 visitors. It was a lesson for the center: new art stories had to be told to connect with thousands of visitors who no longer want to be told the same old stories. "Expanding the repertoire does not mean that Kandinsky shows will disappear. The work of any great artist deserves that we return to it again and again. What we will try is to contribute other points of view. For example, stop describing him as a lonely genius, but rather as someone connected with the social history of his time and with other artists, including various women ". The exhibition dedicated to the Russian painter that the Guggenheim in New York opened a few weeks ago was in dialogue with a retrospective dedicated to Etel Adnan, an 86-year-old Lebanese painter who died in November who took abstract language in new directions. "We must be clear that there is not a single history of art. My way of doing it is not the only or the best: in five or ten years other people will appear who will delve into it in different ways, and it is very good that it is so ", says Beckwith.
His appointment seems like the tip of the iceberg of the arrival of younger and more diverse professionals to key positions in America's leading museums and galleries. "We are witnessing a generational change in institutions and an opening to other demographics, in the United States but also in Europe," she says, pointing to the case of Elvira Dyangani Ose, the new director of Macba. "A new line of research is emerging, another type of exposition, a greater interest in theory queer and postcolonial ideas. Art is opening up to new concepts and energies ". For Beckwith, museums have a very different face today than they did just a decade ago. "They are reviewing their stories, their practices, their collections and their hiring process. And the Guggenheim, luckily, has also committed to doing that job. "
Beckwith's arrival at the museum followed accusations by more than 200 workers and former employees who denounced "a culture of white domination and a toxic work environment" in an open letter in 2020. Weeks later, his predecessor, Nancy Spector, a Living legend of the art world who had been in the museum for two decades – and had been accused by that same group of "abuses of power" and a certain tendency to "revenge" – was replaced by Beckwith. The new chief curator was chosen thanks to the prestige gained from her time at the Studio Museum in Harlem or the Museum of Contemporary Art in Chicago, where she orchestrated exhibitions dedicated to black artists such as Howardena Pindell or Lynette Yiadom-Boakye. But also, as she acknowledges, because of "the symbolic dimension" that her profile had, being the first African-American person to assume that position. "I know that I represent a series of things, beyond my career and the exhibitions that I have curated. And although the symbol is never everything, it seemed important to me to acquire that visibility for those who will come later. When they see me, they may tell themselves that it will be possible for them too, "Beckwith ponders.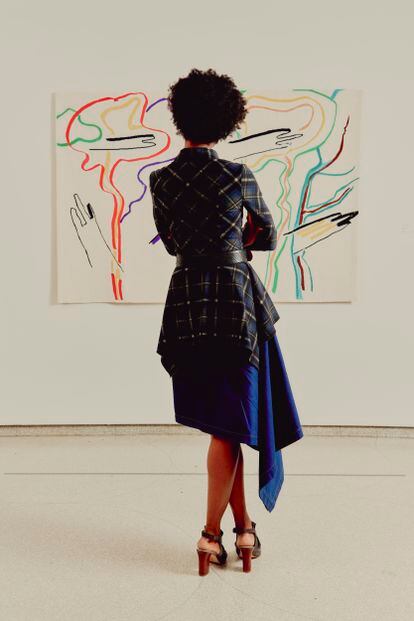 She still remembers the annoyance of her parents, teachers, when she announced that she was going to drop out of medical studies to become a curator of exhibitions. "My mother almost disowned me. I didn't know what that was. He wondered what kind of poverty awaited me ", he remembers out loud. "It was a time when museum curators weren't stars. Now they are the subject of profiles in the Sunday supplement of his newspaper ", he smiles. His encounter with the conceptual artist Mark Dion at his high school in Chicago, where he had developed a project with students, left a deep mark on him and made him abandon the pure sciences. "He taught me that there was no art for art's sake, that people didn't paint to paint or sculpt just for the beauty of marble. Art was an intellectual vehicle that opened a door to philosophy, science, and social history. It seemed to me a field that would allow me to continue being curious about the world, and I was not wrong, "says Beckwith, who cites mentors such as Thelma Golden, who has directed the Studio Museum since 2005, or the Nigerian curator Okwui Enwezor, who died in 2019 leaving behind a fundamental theoretical legacy on otherness in the globalized world.
Beckwith grew up on the South Side of Chicago, the neighborhood of Jesse Jackson and Michelle Obama, with a majority African American and a highly politicized climate in the time when he grew up, the 1970s. "I spent my childhood in a place full of creative people, musicians and artists who went from one discipline to another. That influenced the type of commissioner I became. I still have a very open definition of what art is, in which there is room for both the formal and the informal ", he says. "In addition, it was a decade in which the black community felt a longing and an affinity with their African origins. I did not grow up particularly rich or privileged, but I never believed myself to be inferior to anyone. That is the gift that time and the place where I was born gave me, where many took that African heritage that had been denigrated for too many years and made it a source of pride ". That is the substrate for a new look at art history that seems destined to change what we see (and learn) within museums.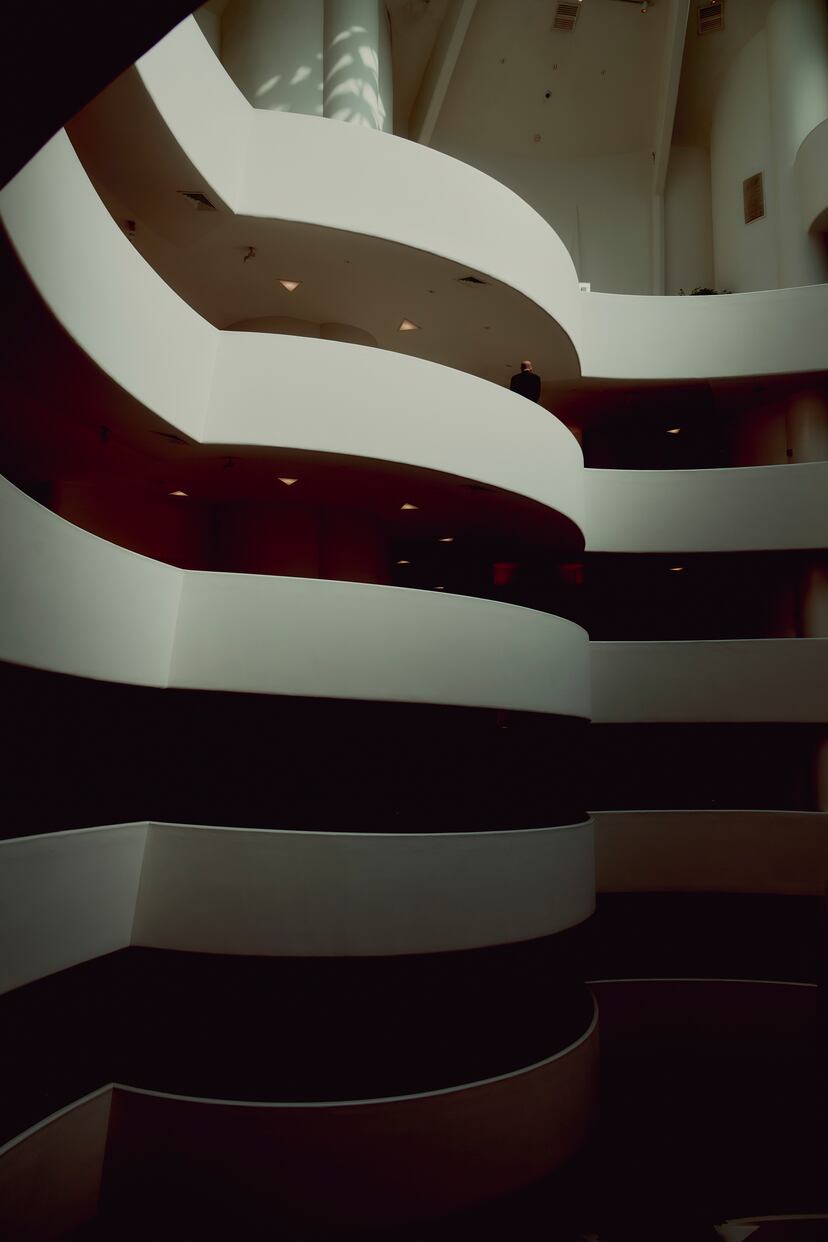 elpais.com