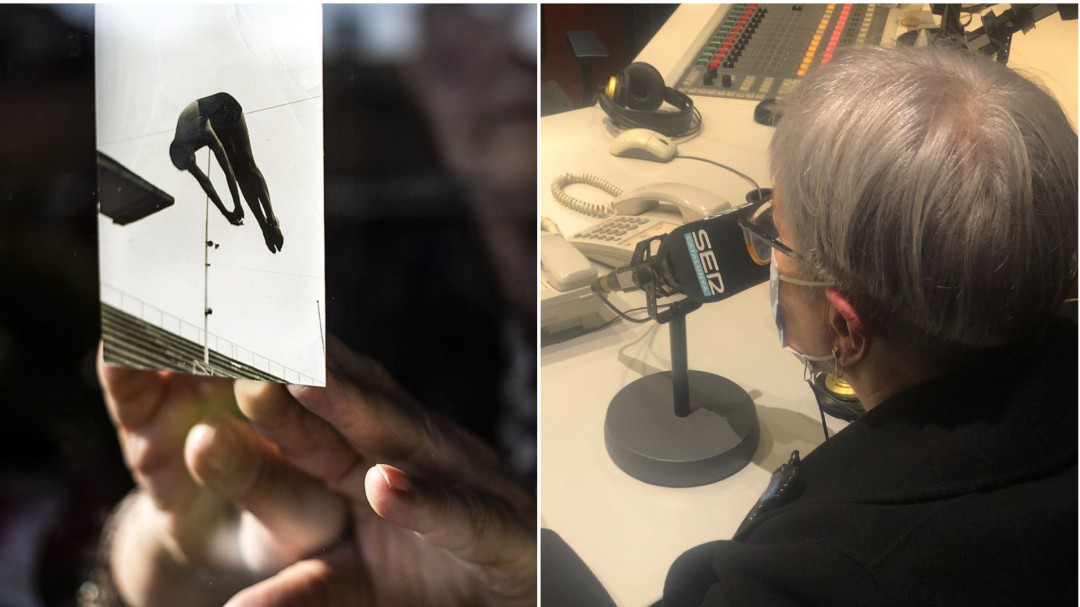 Albert Llimós He started out as a sports journalist, but went on to focus on investigative topics. He delved deeply into 'sensitive' issues, sexual harassment and abuse in many areas. He has published numerous articles uncovering cases in recent years such as that of Albert Benaiges, a former Barça coach who has perpetrated abuse and harassment of many children for more than 20 years.
Iframe code has been copied to clipboard
One day, in the morning, an audio from WhatsApp reached him. It only lasted 8 seconds: "I'm Margarida, I'm 73 years old. I also did swimming and for many years I suffered hell."
"With this audio I wanted to say that I too was an abused girl. I spent 60 years without telling anyone. The first time it was Albert. When I hung up I said 'but what have you done? Now, with 70-something years?' But then everything came rolled ", has expressed the own author of the audio in an interview with José Luis Sastre in 'Hoy por Hoy'.
The encounter and the importance of listening
Albert received hundreds of audios and calls from anonymous people, but this captivated him. When he called him on the phone, he didn't think twice and went to his house, where Margarida was waiting for him with a luxurious breakfast. "Vi in it the image of my grandmother, a generous person who had a lot of pain inside. We talked for almost three hours. When I left, I was devastated and I cried like I had never cried in my life. I didn't even go back to Barcelona on the highway, I went by secondary roads to make the return trip longer, "lamented the journalist.
The ex-swimmer decided to tell Albert so that he could publish it in the Diari ARA. "I met a journalist who was not looking for the curiosity of the news. He let me talk, cry and do everything in those three hours." The journalist replied: "I'm not going to publish anything until you tell your family and your daughter."
"First is to understand that there is a person behind. Before the article is to shake hands with that person so that they feel heard and can help them. It is perhaps going beyond the limits of journalism. But I was not going to publish anything until she told them. The important thing is to accompany them and that they do not feel alone. You just have to listen, listen and listen, "agreed Albert.
Champion of Spain of springboard and lever
Margarida was in a swimming club. A coach noticed her and asked her if she wanted to jump on a trampoline. She accepted. She was 13 then, a dark time in which she became the Spanish springboard and lever champion in 1965.
Now she doesn't remember everything, but scenes do come to her mind, although, as she says, she doesn't want to remember. "There are many details that now come to me. This man abused me when he wanted or how he wanted. It is the Spain of the 60s. If I had told someone, no one would have believed me. You feel very lonely. Surely a lot people saw it and nobody said anything. And so the years went by. I never ever said anything until now. "
The impact of the testimony
When Margarida told it, she received many messages of encouragement, but also others from people who still do not believe the testimony. What hurt the most: "I have not received an institutional response from anyone about swimming, or from people who knew each other, who were friends, who are now in high places like the Generalitat. Nobody, nobody, nobody and nobody. And this is what hurts you. At least call you in case we knew it or not, or a sorry. Nothing, "the woman exclaimed.
For Albert, this has become something more. "I have a deep admiration for her, I see my grandmother reflected in her. We have helped each other. Now I look at him and he has tears in his eyes, we have an emotional bond. There is still a lot of fear, because there are still people who do not believe him. the judicial route is also difficult to prove later, "he said.
"I do not expect an apology from anyone, not now. I think society is like that," Margarida ended up sentencing.



cadenaser.com
George Holan is chief editor at Plainsmen Post and has articles published in many notable publications in the last decade.