One degree, nothing more, can be final. In the last thirty years the temperature has risen in France's Champagne region just over a degree, anticipating grape harvests and complicating the production of the world's most prized sparkling wines. A single degree is also what allows Movement, the installation that the Argentine artist Tomás Saraceno (San Miguel de Tucumán, 48 years old) has made for the Maison Ruinart vineyards, takes flight and is put into operation. When idle, it looks like a black nylon backpack. When deployed outside, the wind and the sun's heat hitting the material do their thing. "The black color of the fabric absorbs temperature. And when the indoor air heats up a degree, the sculpture comes to life and rises ", the artist explains to ICON Design from his studio in Berlin, where he resides. "How strong is the change, with only one degree! It is something very simple and I did not even invent it, since it has been experimenting with it since the seventies ″.
The purpose of all this is to get closer to the possibility of flying without burning fuel, a practice that damages the environment and accelerates climate change that increases global temperature. "In the history of aviation, from the Mongolfier brothers' balloons to the Wright brothers and what has come after, our way of floating in the ocean of air has been by burning fuel. There has been an eternal need to burn resources. And we have to tell ourselves: keep them on the ground, keep them on the ground, don't extract them and burn them ".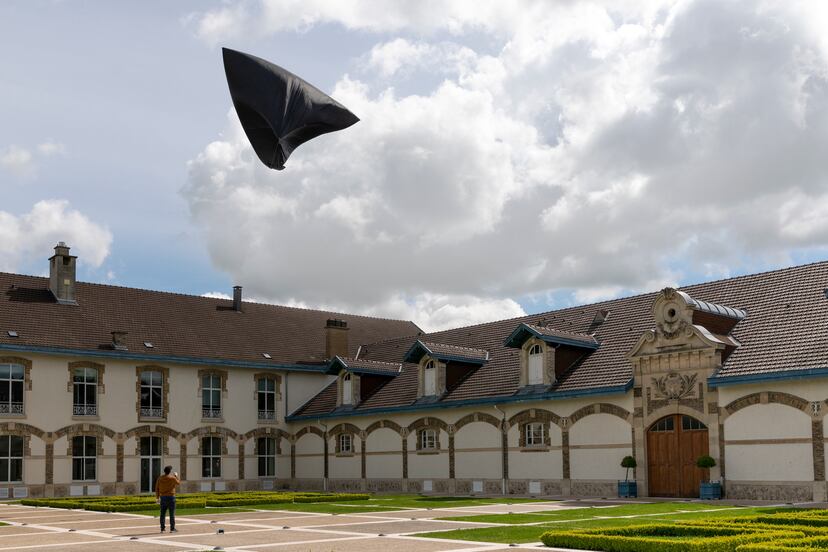 During its flight, the device describes a path over the vineyards that does not leave material traces, but that can be viewed digitally through the Aerocene application, developed by the Saraceno studio. These aeroglyphs (from the Greek "aer", air, and "glýphein", carving or engraving; that's what their author calls them) can be interpreted in many ways: they expressly refer to our carbon footprint, but they also speak of the tension that in everything exists between the ephemeral and the permanent, or how we turn what we call landscape into a stage for human activity. Saraceno does not rule out any of them, and adds others that have to do with covid-19, but also with social and political issues: "Aerocene tells us how we can invent an epoch of time that leads us to actions and ways of life that are different from what we are used to. The writer Rebecca Solnit pointed out in an article that during the first 15 months of the pandemic 2.8 million people died, but due to poor air quality, 8.7 million people die in the world each year. And that comes largely from our addiction to fossil fuels. During the pandemic, the injustice of who has the privilege of breathing according to what kind of air became present. In the United States, for example, the population of color was most affected. And it is no longer just what air quality, it is the very possibility of breathing: there we have the I can't breathe by George Floyd, which spawned the Black Lives Matter movement. "
His invention is not limited to unloaded flight, it has also made it possible to transport human beings. An Aerocene solar balloon broke several FAI (International Aeronautical Federation) records in 16 minutes of flight. But when Saraceno is asked about the practical possibilities that in the future, he proposes a reduction in expectations: "It always seems to us that it is the next technological invention that is going to solve our problems, when the important thing is the people, that people really want to change things. And here the idea is to have time to travel slower. Let's invent another trend that changes modern history that the faster the better. Let's move with the planetary rhythms, with the speed of the wind. This is anti-technology ".
Meanwhile, he is working on a new project, a large installation for the viewpoint that will open next spring in the Torre Glòries in Barcelona (formerly known as Torre Agbar, designed by the Frenchman Jean Nouvel) about which he still cannot advance anything but that , located about 120 meters high, you will not need to fly to look at us from the sky.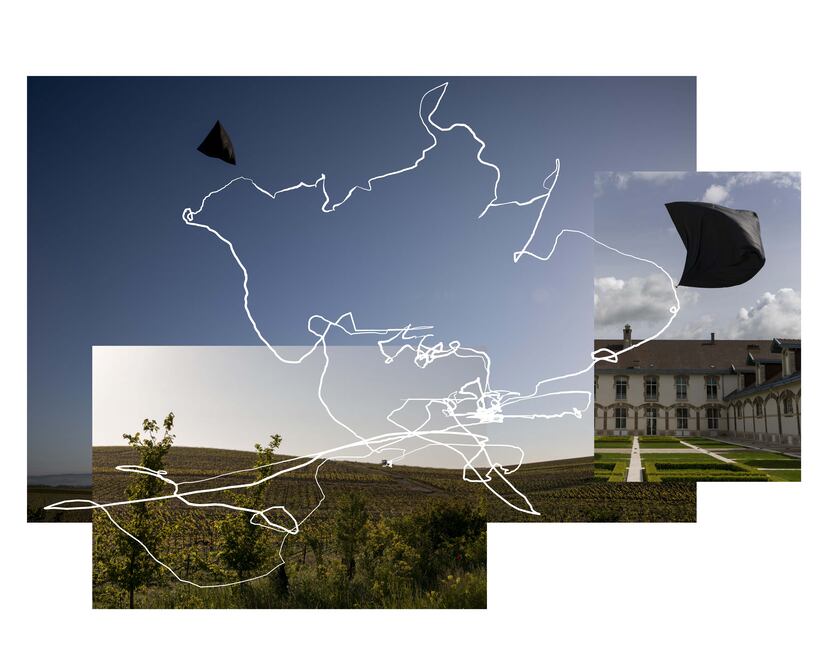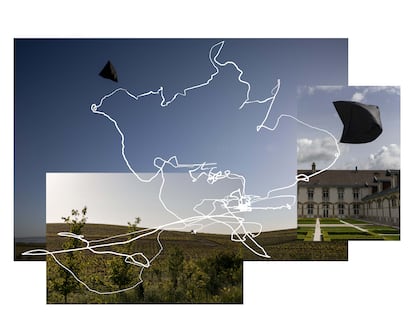 "My training is in architecture, and I have always been fascinated by Gaudí's catenary structures in Barcelona," says Saraceno. "When I saw the Torre Glóries I thought it was like a tribute to him, but also to the German architect Frei Otto and to suspended architectures in general. And to the clouds. I love looking at the clouds, they inspire me, that's why I wanted to intervene in the viewpoint ".
Another inspiration that nature provides him is that which comes from spiders, which is present in some of his best-known works. It appears in his sculptures formed by filaments that are reminiscent of cobwebs, and constituted the core of his pieces in the exhibition More-than-human with Dominique Gonzalez-Foerster at the Thyssen-Bornemisza in Madrid in 2019. There is something obsessive in that fixation on arachnids, which is confirmed when he equates them with architects or artists: "Spider webs are great works that can generate change and make us learn many things. I consider that the spiders have chosen me to represent them and give them space in museums and galleries, so it is as if they had hired me and I worked for them. And I hope I'm doing a good job! "

elpais.com
George Holan is chief editor at Plainsmen Post and has articles published in many notable publications in the last decade.