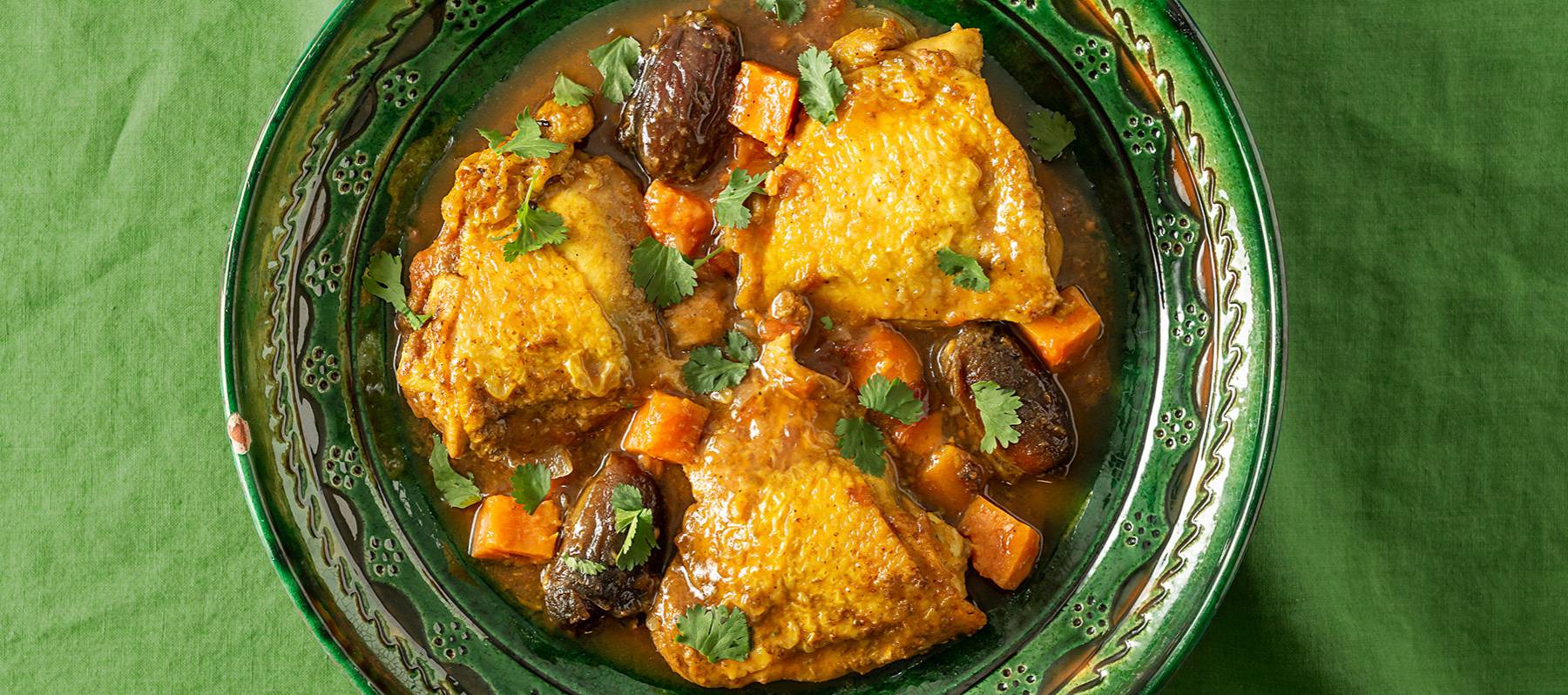 The ras el hanout It is a mixture of ground spices of variable composition, as it means something like the best in the store; In other words, each shopkeeper prepares his own mix and prints his stamp on it. However, it usually contains cloves, cinnamon, allspice, turmeric, cumin, caraway, coriander, ginger, nutmeg, oregano, and black pepper, among other spices.
Perhaps adding this mixture of spices to a dish is enough to call it Moorish, although I imagine that the natives of Morocco would have a lot to say about it. But let's embrace the freedom to combine ingredients: since the advent of the internet, mimicking foreign dishes with one or two key additions has become the norm. We can consider it syncretism or there will even be some who call it cultural appropriation, but, hey, is that the ras el hanout It is to be taken by the spoonfuls.
In Spain, thanks to the population of Maghreb origin, jars of this preparation have been found in supermarkets for a long time. The first time I bought one, I was fond of visiting the kitchen just to snort a little of its magnificent aroma… don't judge me. This stewed chicken is accompanied by another ingredient with North African pedigree, the rich dates that give it a delicious sweet touch combined with the sweet potato: the variety medjool It is one of the sweetest and juiciest. Prepare bread for dipping; In the absence of a good Arabic flatbread, you can use one of its relatives, a delicious muffin.
Difficulty
Very little (especially for how rich it is).
Ingredients
For 4 persons
8 chicken drumsticks
2 tbsp. from ras el hanout
3 tbsp. Of olive oil
2 red onions
4 cloves of garlic
200 ml chicken broth
400 g of chopped tomato (can be preserved)
1 big potato
200g pitted medjool dates
Shall
Fresh coriander
Rice or couscous to accompany
Preparation
Rub the thighs with one of the tablespoons of ras el hanout and salt.

Peel and chop the onions. Crush the garlic. Peel and dice the sweet potato.

Coat the bottom of a saucepan with olive oil and brown the chicken over medium-high heat. Take out a source.

Next, fry the chopped onion in the same oil, over low heat until the onion is transparent.

Add the crushed garlic and give it a few turns. Add the remaining tablespoon of ras el hanout and sauté briefly to enhance the aroma.

Put the chopped tomato and reduce briefly. Then add the chopped sweet potato and the fried chicken, and cover with the broth.

Salt, cover and braise over low heat for about 30 minutes, until the sweet potato and chicken begin to be tender.

Add the dates to the stew. Continue cooking for another 15 minutes, with the pan uncovered so that the cooking juice is concentrated. Serve hot with rice or couscous, and with fresh coriander leaves.
If you make this recipe, share the result on your social networks with the hashtag #ComidistaRecipes. And if it goes wrong, complain to the Chef's Ombudsman by sending an email to [email protected]

elcomidista.elpais.com