One of the works that the artist Carmen Mazarrasa shows in Lost paradises, the exhibition that he opened this week at the El Chico gallery, is a doll's house that he was given when he was six years old and still has. It is an exception. As she herself recounts, she experienced many changes in her childhood, and in each move the dollhouses suffered the same fate as the real houses. "When we moved, I would put all my miniature furniture in a shoe box. When we got to the new house and my mother started to take out her furniture, I would take out mine. The houses were left behind, so I had to rebuild them every time ".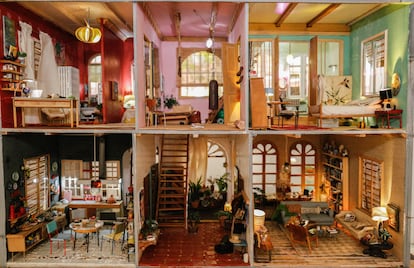 Then began, he relates, a devotion to this game that, over time, became a personal search. "Since I was little I have been obsessed with the change of scale," she explains now. "When you change the scale of an object, its practical function disappears and it becomes a symbol, a representation. That is why the miniatures provoke something very emotional, they are a kind of return to childhood. They are fascinating. " Over the years, Mazarrasa learned to transfer that obsession to the professional field. As a jewelery designer and goldsmith, she created her own firm and collaborated with the Madrid jeweler Grassy designing delicate botanical-inspired pieces. In 2019, she finished a consulting project at a large jewelry firm and decided to take a year off. It was then that he returned to his usual hobby. "I went to the field and started working on this, which is something I have done whenever I have had time," he says.
"This" was to create by hand, with the patience of a scribe and the skill of a goldsmith, miniature replicas, at 1/12 scale, of furniture and objects. During that year of seclusion that became almost a three-year period due to the pandemic, Mazarrasa has learned to blow glass and master miniature cabinetmaking, to sew, to embroider, to paint and to model with ceramics and other materials to create scenographic spaces halfway through between the model and the still life. Shared through their social networks, the images of their works have captured the attention of media such as The Guardian and artists like Tracey Emin, who took an interest in them.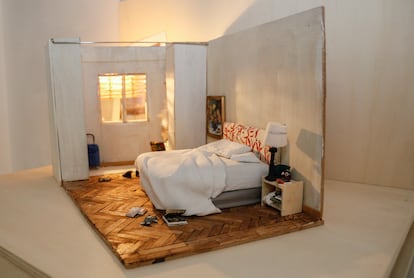 In the exhibition, in addition to the house occupying a central place, there are also three free-standing stages. "They are spaces to which I have belonged and which have disappeared, in which I have lived or my friends have lived, and which no longer exist," he explains. "I have reproduced them from memory, as I remember them, and I am very interested in that contrast. They function as three-dimensional still lifes or portraits of spaces. I want them to evoke the feeling of returning to a place that no longer exists ". In a complementary way, several 12/1 scale photographs make the reverse path: in front of them, the visitor can mentally enter these disappeared rooms.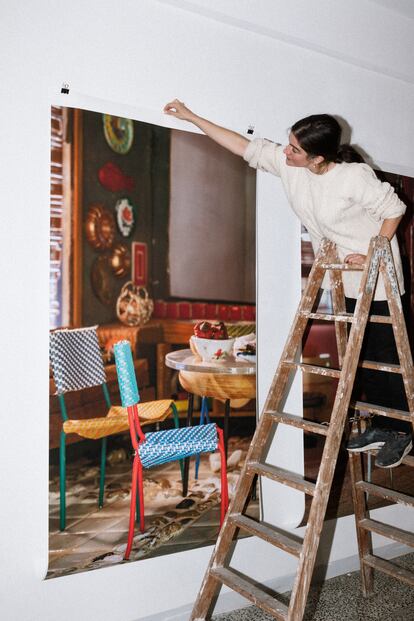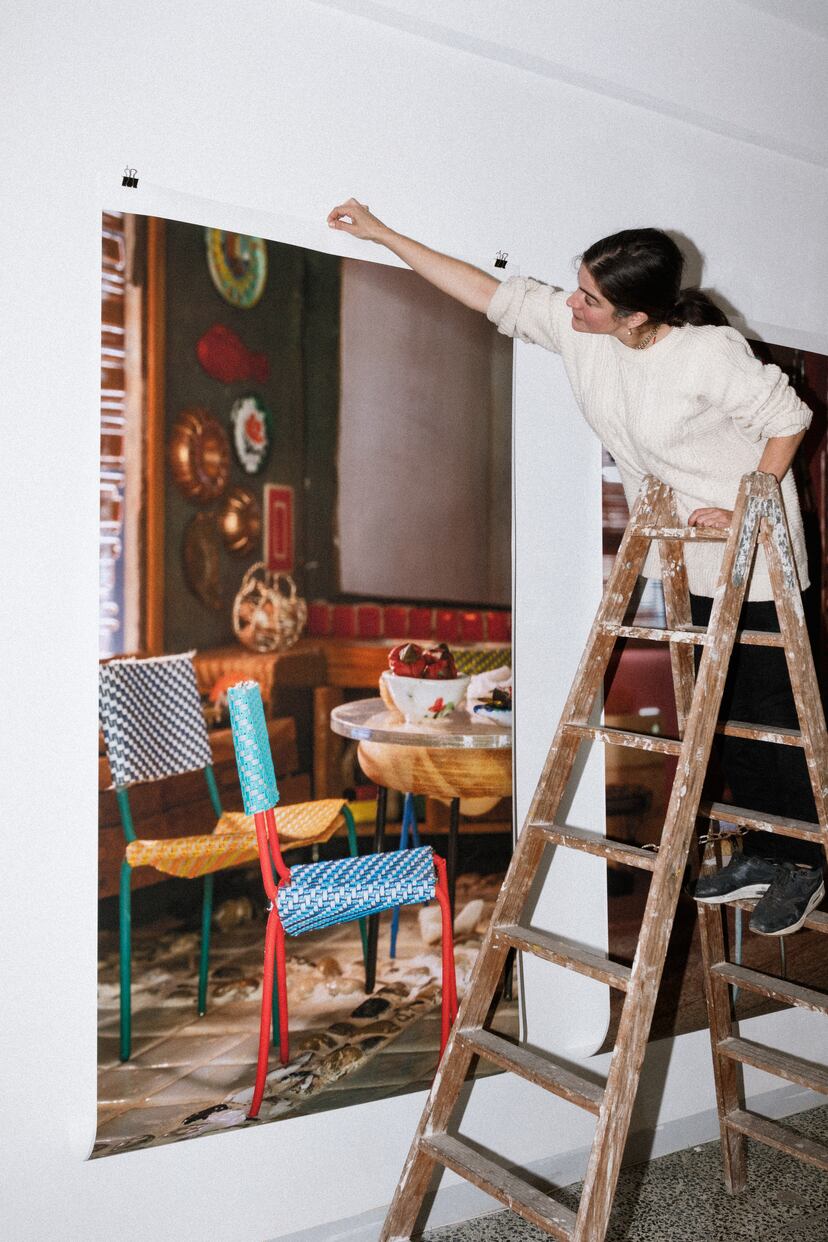 The Proustian evocation announced by the title is one of the conceptual axes of the show, but not the only one. The very medium chosen, the dollhouses, has a specific weight in the history of art, with well-known examples such as the miniature house of Petronella Oortman (around 1686), one of the star pieces of the Rijksmuseum in Amsterdam and a three-dimensional translation of the bourgeois interiors that haunted the Flemish Baroque painters. Or the dollhouse that the English architect Sir Edwin Lutyens built in 1920 for Queen Mary of Teck, and in whose elaboration the main artists, artisans and entrepreneurs participated – including winemakers, to fill the bottles with real wine – of their time. As the 20th century progressed, however, dollhouses were acquiring other connotations. For Cy Twombly they offered the possibility of opposing the art market: in 1993 he sponsored Miss Lucy's Dollhouse, a collaborative project in which the who's who of 90s art left his mark, from Julian Schnabel to Peter Halley. However, dollhouses, linked to the sphere of the domestic, the family and the feminine, offered more – and more substantial – readings from feminism. This is corroborated by the Dollhouse (1972) by Miriam Shapiro, conceived during her years of collaboration with Judy Chicago and a whole compendium of domestic terrors. For Mazarrasa, it is impossible to escape this discursive load. "It has been difficult for me to present these works as art, and I think it is due to the question of gender," he explains. "For years some techniques, such as embroidery, were considered typically feminine and women were relegated to them, as was the case at the Bauhaus, where men made architecture and women made textiles," he says. "There is also something very intrinsically feminine in the house, in that obligation to create a home."
That Mazarrasa's works can be interpreted in that key does not exclude other approaches. The artist assures, for example, that the expressive charge of these works is concentrated in her own creative process, in the difficulty, patience and concentration necessary to shape these tiny works of art. "It has to do with something very human, which is the need to be doing things. The important thing for me is to continue, and change things even if they are good. Creating objects with your hands is a form of meditation. In addition, those of us who are dedicated to miniatures know that there is an underlying background related to control ". For this reason, he assures, during the course of the exhibition, the great dollhouse will undergo changes and transformations. Furniture that will change places, objects that will appear and disappear, unmade beds and rooms with the feeling of having housed everyday life until a minute before the arrival of the spectator. In the domestic scenographies of Mazarrasa there are no human figures, but there are traces of a mysterious and daily activity that generate an atmosphere of suspense and that confirm the saying that a house is not four walls, but everything that happens between them.

elpais.com