The situation that exists on the border between Belarus and Poland is very familiar to Spanish society. A country with political and economic interests uses dozens of migrants, sending them – deceived and taking advantage of their despair – to the border to exert pressure on the European Union. The parallels between the current humanitarian crisis and the one that occurred in Ceuta, which is now six months old, are numerous and, according to the experts consulted by Cadena SER, it is a phenomenon that is not new, but that will occur each time with more often.
The use of migratory flows as a coercive element is a direct consequence of the management of the 2015 refugee crisis, according to Félix Arteaga, principal investigator at the Elcano Royal Institute on international security and defense: "The common plan did not work and each country he acted as he wanted, showing that immigration is the weak point of developed countries in general and of European society in particular ". It was at this time that non-EU states realized that it is much more effective to use human beings rather than bombs to pursue their objectives.
Jaime Ferri, professor of Political Sciences and Sociology at the Complutense University and an expert in comparative politics and conflicts, points out that there is a key factor for this use of people: "It is poor countries that use this weapon, but they would not do it if they did not know that they have the support of a great state that supports them in blackmailing western countries ". In the case of Belarus, its 'guardian angel' is Russia, the expert points out, while in the crisis with Morocco it was nothing more and nothing less than the United States, the main partner of the African country.
In addition to great support, what is now driving this use of migrants and refugees as "live projectiles", as Josep Borrell has pointed out, is the example of Turkey. The country led by Erdogan received almost six years ago "huge amounts of money from the EU to control migratory flows, after allowing the massive arrival of people to the Greek border. For this reason, the states are understanding the cracks in the Union very well, in a logic of an underground struggle to be able to pressure and erode the Twenty-seven, "says Almudena Cortés, an expert on migration at the Complutense University.
In this sense, Cortés recalls that these types of measures are not new at a geopolitical level, but they are experiencing an escalation. "They have left the negotiating tables, where limits are assumed, to transcend publicly and with the difference that they have gone from being just a threat to being carried out in a premeditated and orchestrated way. It is a cold war carried out in a different way, where the least important thing is the rights of the refugees ".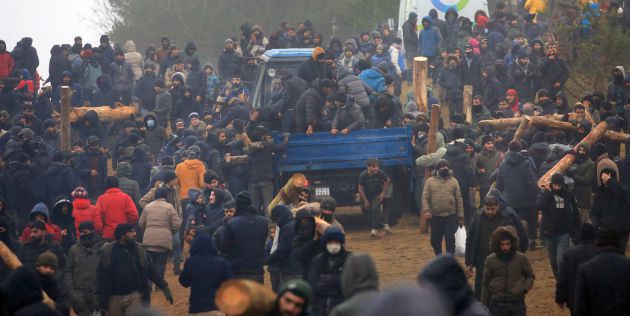 Its effectiveness in destabilizing is its greatest danger
When the decision is made to trick desperate human beings into a border crossing, it is done conscientiously and convinced that it will work, experts agree. This form of "hybrid threat", as the German Interior Minister Horst Seehofer described it, is an unpopular measure with the civilian population, but according to Cortés "it comes out for free" and, above all, it is highly effective.
"They seek destabilization by promoting the rise of far-right populist movements, which are openly xenophobic"

Arteaga points out that one of the reasons why it manages to have such an effect is because the migratory tradition has existed in Europe for many years, with the example of the flows between Spain and Germany. "Migration has never been a security problem," says the expert, who adds another key element: "The images of migrant families at the entrance of a country provoke great empathy in the population, which is transferred to public debate and the institutions, thanks also to the culture of reception and respect for human rights established in Europe, which puts pressure on leaders to act ".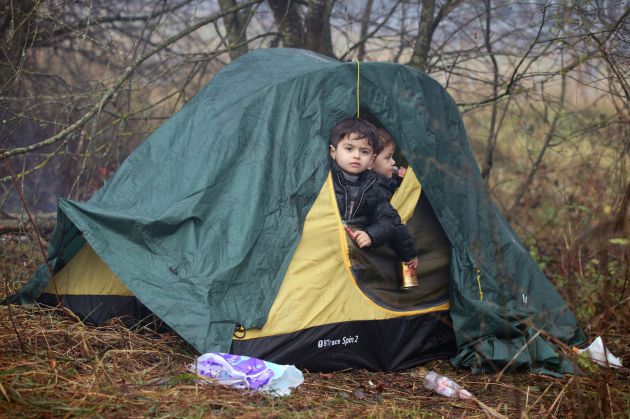 For his part, José Ángel López, professor of International Law and International Relations at Comillas ICADE, adds a political element: "They seek the destabilization of the EU by promoting the rise of far-right populist movements, which are openly xenophobic. It can be very effective both to attack European values ​​and to foment internal conflicts, as well as for the rise of xenophobia ".
A tangible proof of the effectiveness of this type of action was seen in the crisis in Ceuta. LThe massive arrival of Moroccans, motivated by a bilateral diplomatic crisis, was one of the factors that affected the cessation of the Foreign Minister, González Laya: "It is an effective way in the short term. It is full-blown blackmail in which they use human persons for their own political and economic interests. They are not legitimate actions, but it has been seen how they can influence governments ", points out Ferri.
Safe brokers, the real solution
All the experts consulted agree that it will be increasingly common to see images such as those that arrive from the border between Poland and Belarus, so there is a danger of losing control if measures are not taken as effective as sending en masse migrants to the EU.
"As long as the Twenty-seven do not carry out border control through safe corridors, we will continue to manage strictly border asylum seekers. Therefore, we will continue to witness a violation of human rights on European borders ", states Cortés, and clarifies:" It is a matter of negotiating the total number of people that can be accommodated, agreeing quotas by countries, so that later an infrastructure is established that regulate the documentation, situation and verification of the arrival of each migrant or refugee ".
The Elcano Institute expert stands in the same line, who also emphasizes that migrants are "demographically and economically necessary." In addition, he recalls that "it is important to reinforce bilateral policies with neighboring countries, collaborating jointly at the exit points to stop this uncontrolled arrival of people."
Finally, José Ángel considers the plan to build a wall devised by Poland as "nonsense". Meanwhile, he reminds that the mistakes of the past should not be repeated: "The solution applied in Turkey, with the payment of fees to accommodate these migratory flows in order to relocate them, is highly debatable from a moral point of view and absolutely ineffective in the long run. term. It has given Turkey a power as a switch, in which every time it has a problem with Europe, it threatens to open the border, with the very high costs that this has at the level of both principles and economics ".
In addition, he concludes by reflecting on the key moment to make an effective and real decision: "It is an opportunity to offer a common model to rebellious states such as Poland and Hungary, since when you are a member of an organization like the EU, 'half measures' are not worth it. In other words, you cannot say that your internal regulations are above the community, but then ask for help and funding. It is urgent to move forward with a migratory model that works and puts an end to this dangerous phenomenon ".



cadenaser.com