It is rare for a collector to be as interesting as his collection. Martin Z. Margulies, an American real estate developer, is. He is also a generous philanthropist and the owner of a set of wonders, a gallery of great names in art history ranging from Miró to Giacometti, from De Kooning to Pollock, from Mark Rothko to Andy Warhol, from Cy Twombly to Anselm. Kiefer, and from Lichtenstein to Jasper Johns.
Receive EL PAÍS with elegance and humor in his magnificent Key Biscayne apartment at his 83 years of age. He explains that he manages to stay mentally active because he does not neglect his physical activity. And he sports a style far removed from any superficial temptation, as befits someone who grew up in Yonkers, New York, as a descendant of European immigrants who, despite not having a higher education, struggled to carry out a food store business in the neighborhoods of Harlem and the Bronx.
In addition to his contribution to the world of culture, especially to the visual arts (museums such as the Metropolitan or the Whitney have benefited from his generosity), he has focused his efforts on combating inequality in the United States, with the injection since the foundation named after his $ 20 million dollar Lotus House, a shelter created to house 500 Miami homeless women and children. It also encourages a passion for art among students in the city where you live. Although it is not always easy, he jokes, because it is a city that "tends to be partying."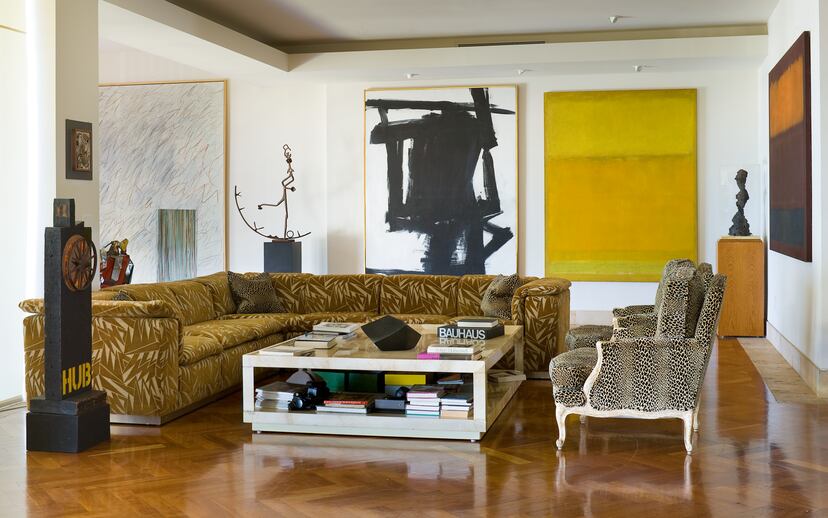 His collection is considered among the best in the world. He started it "at an auction in New York with a friend in the late 1970s." "I was struck by the amount of money that those who were there, truly intelligent people from the business world, invested in art," he recalls. "So I thought, 'There must be something.' And so I started, first I went to a dealer, and I was very frank. I explained that although I had a little money from the real estate business, I was not sure what I was doing. As I became more exposed to that artistic universe, things began to crystallize. Not wanting to be known as the mystery shopper who only bought sculptures, which is what I was doing in the beginning, I started collecting paintings. Eventually I acquired a warehouse, and from painting I went to photography and the world of video, again to sculpture and finally to younger artists, who I did not know at the time. The dealers who I knew, like Shaindy Fenton and Ivan Karp, from the OK Harris Gallery, they helped me and taught me a lot, in a time when there were fewer collectors than there are now. In this way, I realized that the world was a more fascinating place than I thought, not only because I could acquire quality art, but because through this medium I could learn, which is fundamental, because when you learn from something, you see it much better. That way, mostly thanks to Shaindy, I also met some fascinating people, like [los galeristas] Leo Castelli, André Emmerich y Arne Glimcher ".
All the culture that goes with you awaits you here.
Subscribe
Margulies can't hide her New York accent, though she has a soft spot for the more refined face of old Europe. "At first, I wanted to see absolutely everything and had no definite direction. But eventually the collection took shape and acquired its rhythm and cohesion, with a special emphasis on pop art and abstract art. So what I wanted was to have a collection that they could enjoy, and then a space for the public to enjoy as well, as is the case now with my warehouse (warehouse) in Miami ". This is how he refers to the Margulies Collection At the Warehouse, a captivating 5,000-square-foot space in the vibrant Wynwood neighborhood. Right now, it is hosting (until April 30) an ambitious exhibition on poor art, with works by Alighiero Boetti, Pier Paolo Calzolari, Luciano Fabro, Jannis Kounellis, Giulio Paolini, Michelangelo Pistoletto, Mario Merz and Gilberto Zorio.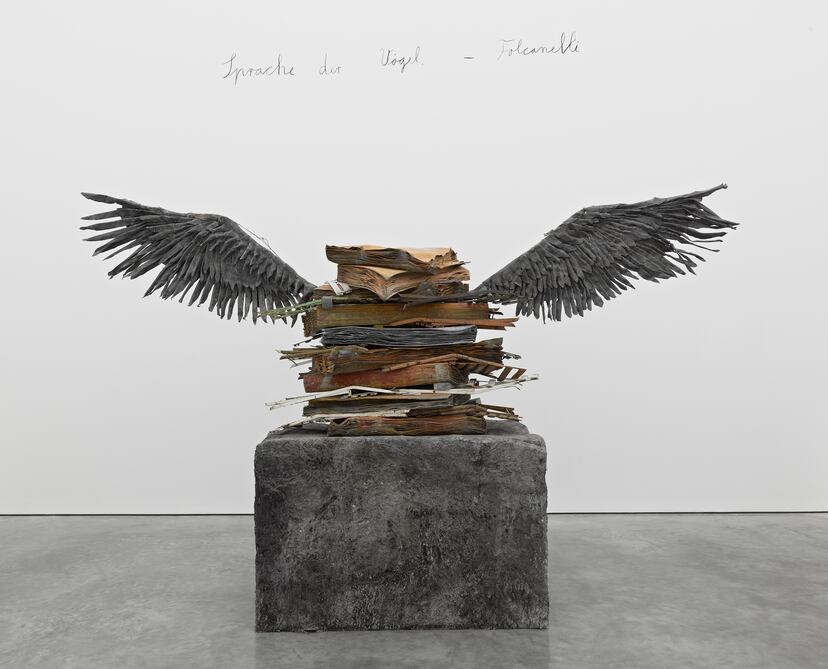 "Even today, when I see new artists, the works that I buy excite me. It is a feeling that has not changed ", he adds in the interview. But what makes you decide on an acquisition? The aesthetic and affective attraction for a work and the calculation of how it would fit into that great cosmos that is the collection, he clarifies.
Asked how fate will his collection be when Margulies, who is a personal friend of great living artists, such as Anselm Kiefer, or already deceased, such as George Segal, is gone, responds: "For me, the answer is simple. I have a plan, and I think it is the right one for me and my children. Most of my legacy will go to a number of charitable institutions, from the homeless shelter we have to hundreds of academies that we want to establish so that education is not an obstacle in some of the most impoverished areas of the United States. To achieve these objectives, the institutions that receive our works must sell them to finance themselves, so our collection as such will cease to exist. What I think is that the great museums have excellent art, and they don't need more. Rather, I think they need to connect with people and stop turning their back on the extraordinary social disintegration that exists in a world where too little attention is paid to hunger, children and veterans. For me, what is relevant is trying to contribute to improving the human condition ".
Sign in to continue reading
Just by having an account you can read this article, it's free
Thanks for reading EL PAÍS

elpais.com
George Holan is chief editor at Plainsmen Post and has articles published in many notable publications in the last decade.