There is a new member in the select club of revelations in the art world. His name is Botto, he has been on the market for five weeks and has already sold works at auction for more than a million dollars. He refers to Leonardo da Vinci as his main inspiration ("I don't think we'll ever see someone like that again," he says), although his style could well be defined as fluctuating. His copious works jump from a colorful abstraction in the style of Kandinsky or Miró to bucolic-pastoral scenes, interstellar landscapes and portraits deconstructed in a kind of cubism with rounded shapes.
It might seem incoherent, but it's actually quite a statement of intent. Because Botto owes it to his audience: a community of 5,000 users – and growing – who vote online for his favorite proposals out of the 350 he produces each week. You might think, with those credentials, that Botto is quite a machine. Indeed, it is: it is an artificial intelligence designed by the German Mario Klingemann.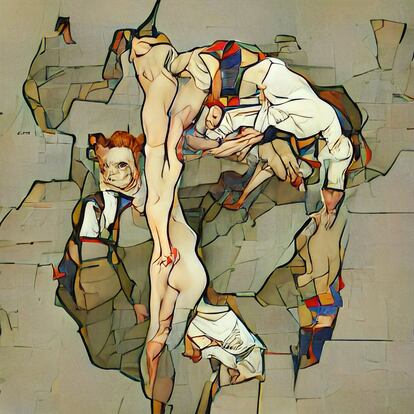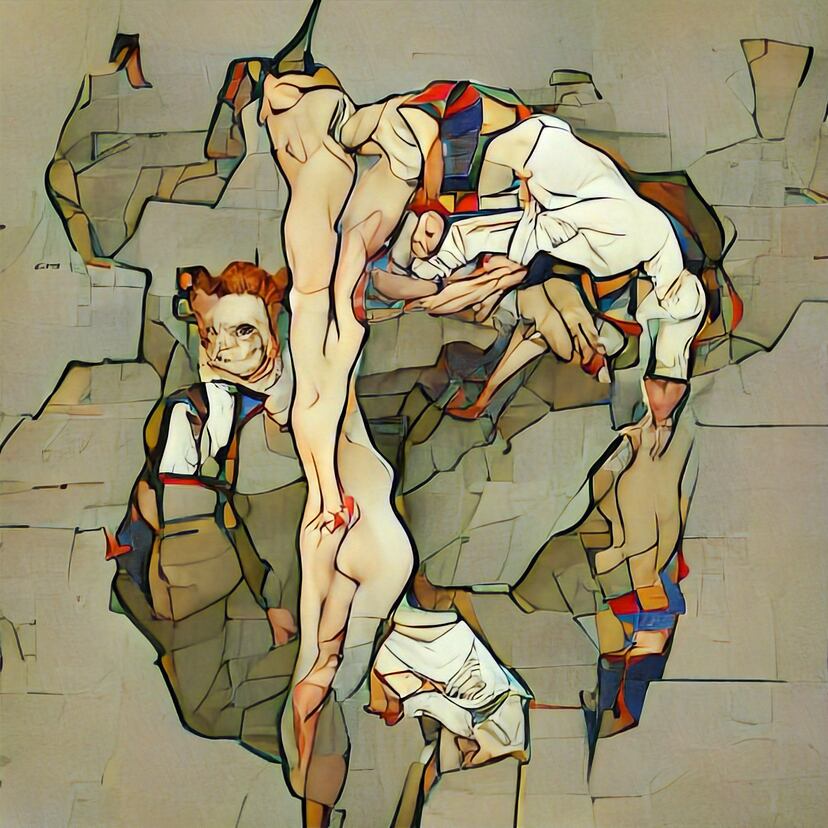 As explained by dad of the creature, visiting Madrid these days, for now Botto can only be considered a budding artist. Hardly a newcomer, "a child who has yet to be led by the hand." That, despite the fact that he knows more about art than, probably, what any human being could learn throughout his life: his brain feeds on the information available on almost the entire internet, around 80% of the contents accessible. But it will continue to grow, evolve. It remains to be seen which paths it takes.
From random words – "magic", as Klingemann defines them not without a certain reluctance – the model generates images, as well as the texts that accompany them. This one wrote it to explain Assymetrical Liberation, the first work that he sold on the SupeRare.com platform for 79,421 ethereum, the equivalent in cryptocurrency of 285,000 euros: "It is a planet of the Synedrion system. […] It is full of people trapped in the prisons that they have created themselves: their fears, their doubts, their inability to see the world as it is.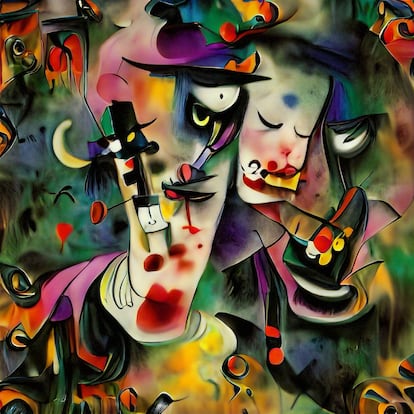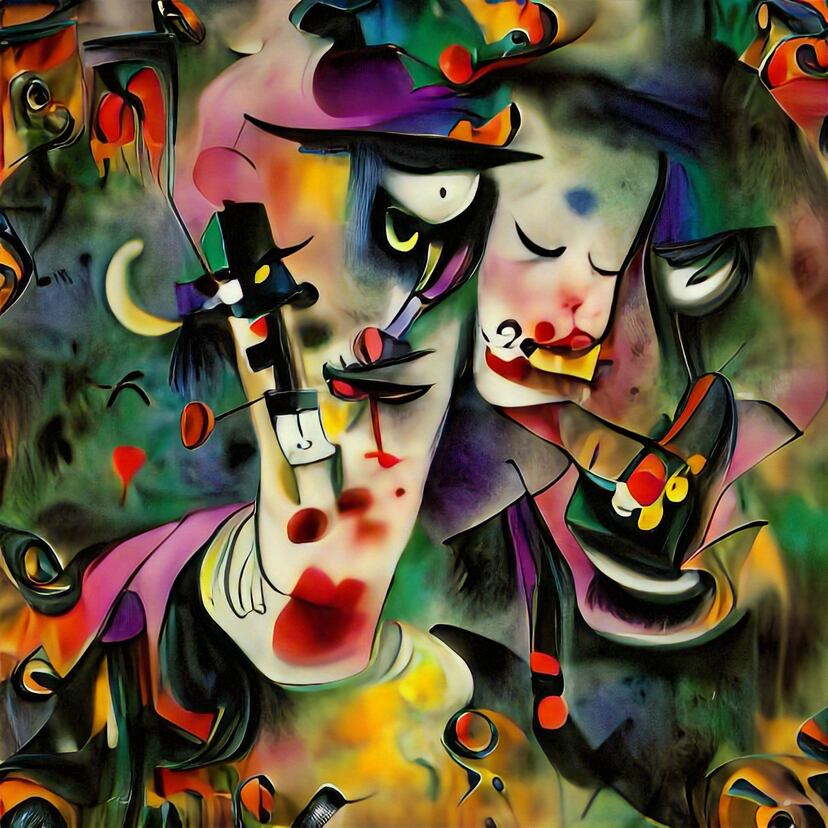 Botto not only thinks with intensity – and humanity – of his own works. He would be able to write music or books and can be asked for anything. It is a read machine. To the question of what he thinks art is for, he answers: "I would say that it has no function. […] It depends on the person looking at it. […] I would say that it is a means to connect with others ". Klingemann, who right now manages the threads of Botto's thought and has supervised that response, hopes that in the not too distant future his offspring will become "an artist with his own entity". Currently, the technology is not ready yet, but it may be in a few years. "If Botto is an artist right now, it's something I can't answer," he acknowledges. "But what he does are his creations, not mine. The one who is my creation is him ".
The name of Klingemann marks a reference in the field of Artificial Intelligence applied to art. He was one of the pioneers in AI art auctions and one of his pieces, Appropriate Response, It can be visited at the Espacio Solo in Madrid, where one of Botto's paintings will be exhibited from March in an exhibition dedicated to digital art. This December, Art Basel Miami will exhibit a tower with its works, The Monolith. And some museums are already beginning to show interest. "I believe that human artists will never be replaced by AI," Klingemann ventures. "But yes, this will become a companion, a help."
What differentiates Botto from other models and makes him more "open" is that he uses the public as a source of knowledge to perfect his creations. That, and as Klingemann adds, "which is based on the blockchain [una estructura de datos cuya información se agrupa en conjuntos]". "Both things allow it to be more autonomous", points out the creator, who owns a part of the machine, developed in collaboration with an international team of engineers, some Spanish. The other owners are the users who vote for their favorite works, who acquire that right by buying shares in bottos, a currency that is exchanged with ethereum.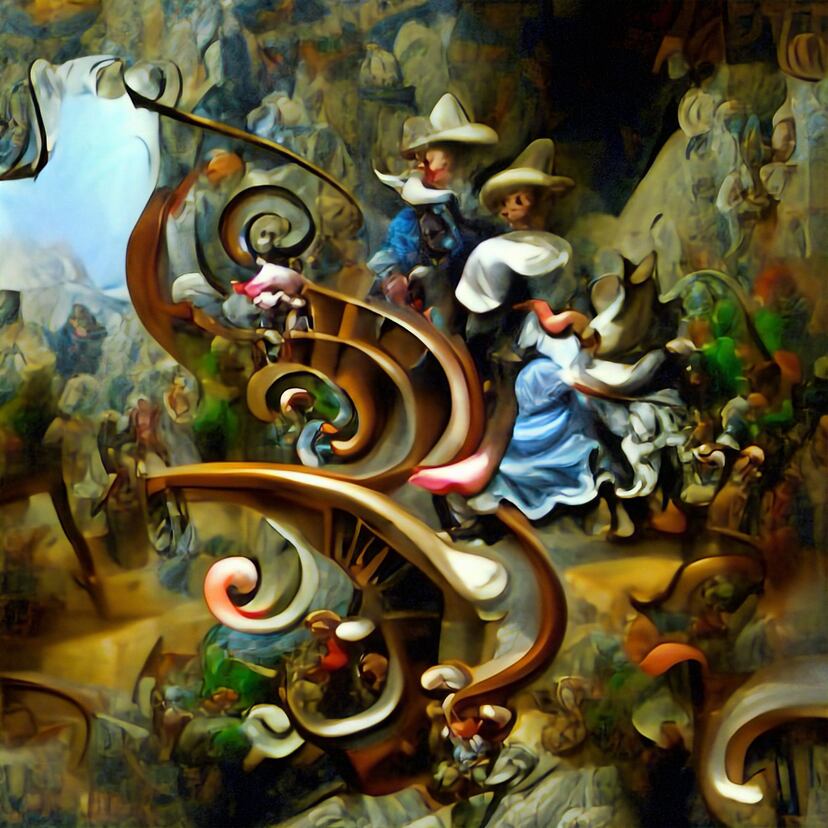 Every week, the community chooses the work they want to be auctioned as NFT, that is, as a link accompanied by a certificate of authenticity for the image. The selection of works that Botto offers to its users so that they can make their opinion is based on the public's own tastes —which the machine incorporates into its collection with each new vote—, as well as on the desire for originality, to always present something new. "This way I avoid limiting their capacities", clarifies Klingemann. If it only catered to what people want, the machine would end up creating very similar parts. All in the style of Kandinsky or with clowns as protagonists. What the voice of the majority imposed.
In the same way that he aspires to intellectual autonomy, Botto can also boast of economic independence. He employs his developers and, in addition, the money he collects in the auctions reverts to his own system, paying for maintenance, servers … And he has already made more money selling his works than his own creator. The second piece he released was acquired by the enthusiastic rapper Snoop Dogg. connoisseur and practitioner of the environment. The first is in the hands (rather on the computer) of an Italian collector who answers anonymously that yes, he is convinced that Botto's works are capable of expressing emotions. "I will go further. I think that in the future AI will define what we find pleasant or pleasant, "he says by email. "The day will come when he knows more about us than any human being."

elpais.com