His name may be well known for having appeared in the dedication of One hundred years of solitude, one of the most famous novels in contemporary literature: "To Jomí García Ascot and María Luisa Elío". But the true story of the Spanish María Luisa Elío may be as unknown as her own work. The professor and writer Soledad Fox Maura wanted to solve this enigma and with the help of our protagonist's only son, Diego García Elío, she promoted the publication Time to cry (Renaissance publisher) the collected works of this brief but powerful writer, who despite her talent is not as well known as the men of her generation (oh, surprise). But who is the mysterious woman to whom the Nobel Prize dedicated her most important book?
Born in Pamplona of a Republican family, she fled the Civil War at the age of ten, welcomed in Paris by a French count and a Russian princess and exiled in Mexico where she arrived with her parents and two sisters, the life of María Luisa Elío, who died at At the age of 83 in 2009, he could well have animated one of the Colombian writer's novels. Gabo and María Luisa were, indeed, great friends. They met in the sixties, when another Colombian writer, Álvaro Mutis, introduced them together with their respective partners. "It's a relationship that has crossed generations because I myself am a close friend of Gonzalo and Rodrigo, García Márquez's sons," says Diego García Elío by phone, who remembers himself as a child playing in the writer's house, surrounded by other intellectuals, or even traveling to Havana where the Nobel Prize winner had a home and where he and his mother met Fidel Castro on several occasions, a close friend of the writer: "I don't find the character particularly attractive. But he did have a part that dazzled and people were very surprised by his presence. He could talk about baseball, politics, cheese, whiskey, or the weather. Only he spoke. And everyone was stunned."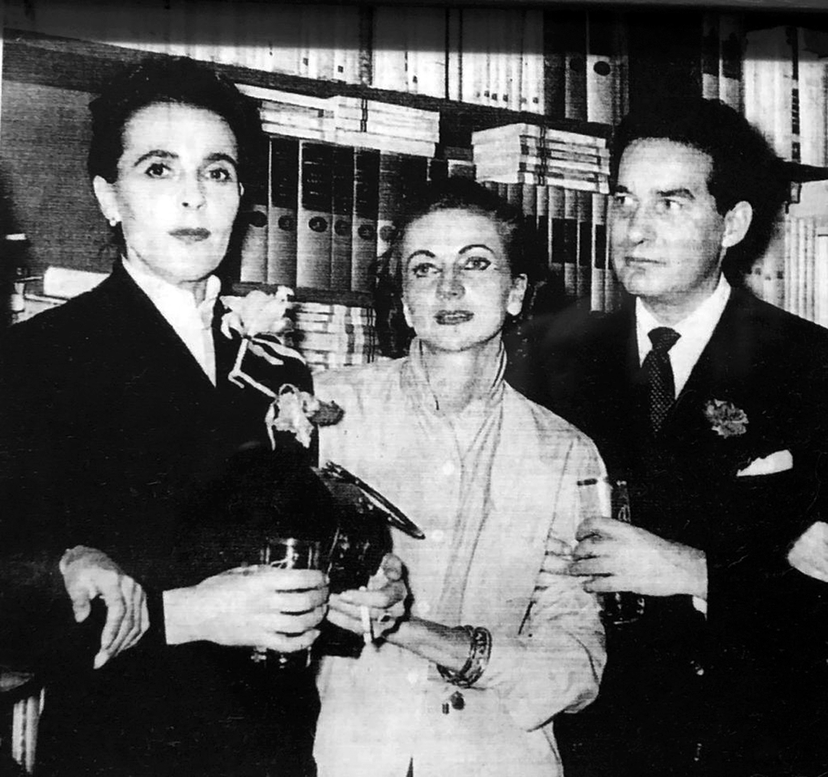 Although Gabo was the best known, he was not the only artist who was part of the group of intellectuals and bohemians with whom the married couple formed by José Miguel 'Jomí' and María Luisa, writer, screenwriter and eventual actress, rubbed shoulders, who from a very young age He became interested in theater, cinema, literature and the cultural environment that shook Mexico in the fervent fifties and sixties of the last century. He "he started doing theater with a Japanese teacher who was very fashionable, Seki Sano, and little by little he was introduced in those circles. It was a large group that included Carlos Fuentes, Octavio Paz, the English surrealist painter Leonora Carrington, José Bergamín, Emilio Prado… And of course, the García Márquez family"—his son recalls—. "My mother was a beautiful, passionate and friendly woman and she was always surrounded by friends."
His childhood, however, had not been easy. The Elíos arrived in Mexico after a tough journey, fleeing from an even tougher journey: the Civil War. The dispute kept his father, Judge Luis Elío, one of the great landowners of Navarra, locked in a closet for three years the same number of times he was given up for dead —and that his mother believed he was a widower and María Luisa and her sisters be fatherless. While they managed to flee to Paris, where they received the selfless help of Count Hubert de Monbrison and his wife, Princess Theodora of Russia, who welcomed the girls for two years in their Quincy castle converted into a boarding school, where Russian girls took refuge, republican and jewish The Monbrisons —who deserve a separate report— paid for the Elíos' passage to Mexico and since she was little, María Luisa was deeply impacted by that aristocratic benefactor and Olympic polo player. "He did not see him again but he was always a reference for her. Perhaps as a girl's first platonic love, "says her son.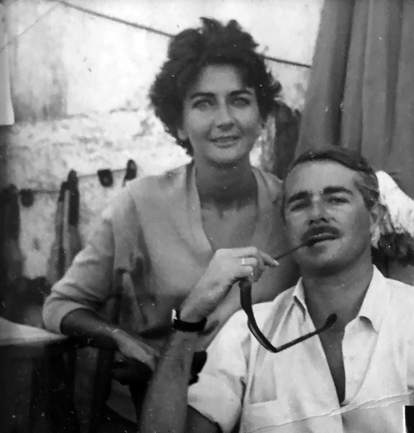 In Mexico, the luck of the family did not go up. Luis Elío was emotionally touched, his character changed and he did not want to know anything about Spain, a country to which he never returned. Only when her father passed away did María Luisa dare to undertake the other most difficult journey of her life: her return to Pamplona. A nostalgic and hesitant journey through the places where her happy childhood passed and that gave birth to one of her most emotional and important writings, Time to crywhich gives the aforementioned compilation its title.
Years later, an old but still beautiful María Luisa nostalgically recalled some chapters of her life on Mexican television. Her hesitant arrival in Mexico, her first creations, her loneliness, her nostalgia and of course, her great friendship with the García Márquez. The marriage between Jomí and María Luisa did not last, but the dedication of One hundred years of solitude it will last forever.

elpais.com
George Holan is chief editor at Plainsmen Post and has articles published in many notable publications in the last decade.