We didn't see them grow old together. The Beatles separated in 1970. And John Lennon suffered a civil martyrdom, he was assassinated in 1980 by a madman, with which the hypothetical return of the band was sinking forever. The legend was shielded. And then Harrison died in 2001, yet another downfall in our illusion of a comeback that we always knew was impossible. Lennon was iconographically embalmed as an unalterable idol. This impossibility of return is important, because the Beatles, like Elvis, were sealed like a submarine, of course yellow in color, they were historical marble, they were and are an emotional force that does not cease. Periodically inspire books, movies or documentaries like the recently released The Beatles: Get Back, by Peter Jackson. John Lennon's glasses, small and round, ended up being a dignified and fervent way of being in life.
The world that had risen from the ashes of World War II bore a wonderful fruit: the middle class. And the middle class had children, and those children returned to trust in life, they returned to love life. And rock and roll he invented an unexpected thing, and he did it in the sixties of the 20th century: he invented youth. Being young was an ideology and a truth. The Beatles told the world that beauty and power were with the young and that beauty was invincible. All pop iconography has been based on the eradication of fatalism and the glamorous display of the utopia of love. Furthermore, the Beatles continue to be listened to, and musically speaking they do not age. The Sun and the infinite galaxies will grow old before the Beatles.
The Beatles forever ruined the difference between high culture and popular culture and became philosophy, poetry, literature, science, politics, religion, sociology, eroticism, revolution, capitalism, communism, comedy, drama, tragedy. They are everything. Before the Beatles, the world smelled of the 19th century and we saw it in black and white, after them the world became colored and became what we have in front of us, although today the passion and confidence in the life. There were more things that the Beatles brought, they brought the joy of living without limit and without fear. The Beatles gave us a revolutionary good, they gave us the possibility of leading a passionate and interesting life amid the inhuman economic combustion of capitalism. The Beatles embellished life. The publication of Sgt. Pepper´s and The Velvet Underground's first album, both in 1967, elevated popular music to an unknown place, to a universal artistic space. Those two albums, twins to some extent, both very different but powerful, made rock an artistic expression superior to literature, painting, and cinema. From those two albums, culture was transformed and enriched and once again became a motive for action and not just for reflection. Anyone who entered those two 1967 records came out converted into another person, a staunch vitalist, with an infinite will to live. The planetary character of rock and roll metamorphosed into political energy. I think the Berlin Wall was blown up by the Beatles and the Velvet Underground, as Václav Havel has many times recalled.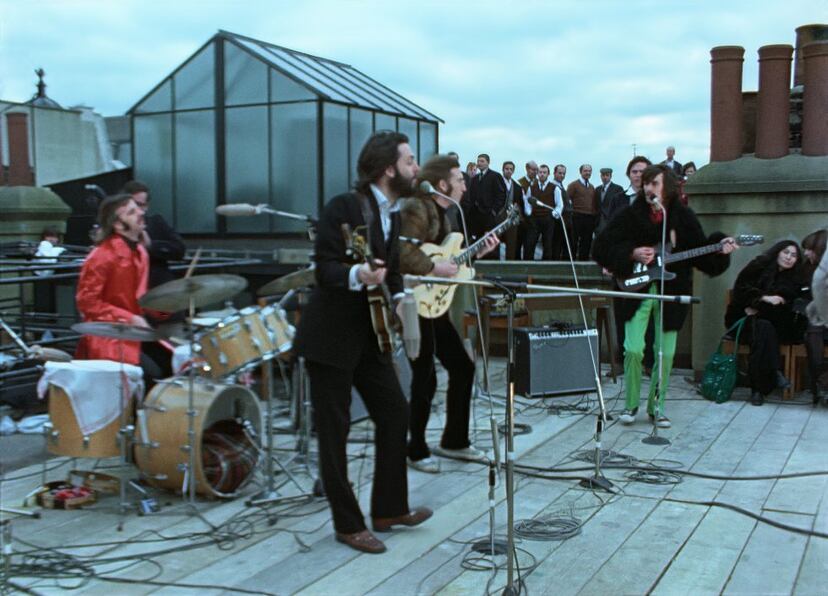 The Beatles confirmed that individual freedom was possible, fueled the sexual revolution, transformed fashion and clothing, and made nonconformity a way to fight boredom. They grew beards and long hair and dressed according to a different formulation of life. We owe them even that, we must be able to dress as we please. They gave us the right not to wear a tie. The Beatles taught the world that it was more important to decorate than dress, although this was inherited from Elvis Presley. Dressing your way became a party. The party of freedom and sex within capitalism was possible. You could belong to the working class, you could be an employee, a waiter, an office worker, a poor student, an exploited, but if you had a record player or a radio where the Beatles were playing nearby, your life would light up, it would become legendary, it would leave the alienation and became light. That light is still on. That is why the Beatles are the only utopia that can still be believed in. If the Beatles sound, life has meaning and evil and misery, pain and anguish cease to exist.
One of the great powers of popular and rock music is its way of accompanying human beings at decisive moments in their lives. The Beatles have accompanied millions. They have been present as celebratory music when people made and do love. They have been present at parties, on trips, at weddings, at parties, in divorces, in suicides, in novels, in movies. His music crept in everywhere. A general outpouring of joy that filled everything. Pop and rock are contagious forms of eroticism. The Beatles were erotic, they were libido and seduction, and a vindication of sensations over the certainties of thought and reflection. Today the sexual revolution has gone to hell. The hippismo It is rusty and is the oldest that one can imagine, but the worst thing is that nothing has come to replace it in what it had of illusion and irreverence. It is impossible to make love to a smartphone; With a Beatles song, yeah
Perhaps the best inheritance of the Beatles has been the birth rate. Those who demonized rock were right to consider it an invitation to sex. I don't even want to think about the millions of boomers that were conceived with Beatles music in boarding houses, in dormitories of college students, in cheap cars with radios and the smell of marijuana, in tents by the sea or by a river, in apartments of newlyweds with stereophonic turntables and on nights in one-night hotels, as the poet said. Oh, and I forgot the most important thing: they always gave the Rolling Stones a thousand turns, because they were infinitely better, because of the delicacy, because the Beatles were delicacy.
Sign in to continue reading
Just by having an account you can read this article, it's free
Thanks for reading EL PAÍS

elpais.com
George Holan is chief editor at Plainsmen Post and has articles published in many notable publications in the last decade.