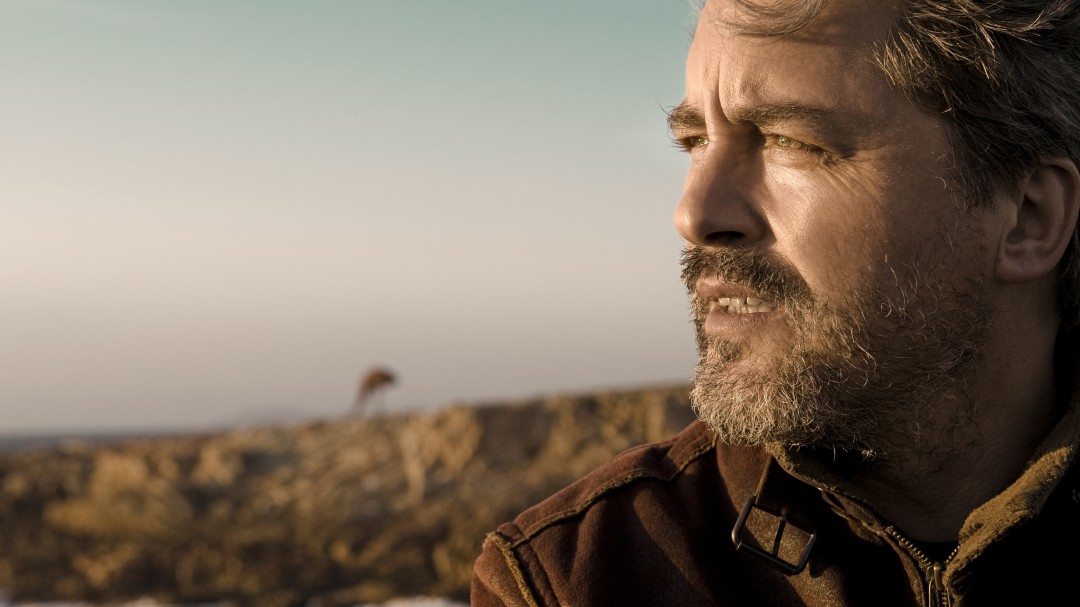 Manuel Rivas, one of the literary references of our country, continues to analyze today's world from literature. In Chispas, his return to children's and youth literature, he proposes an innovative way of approaching youth, their problems and, ultimately, the dynamics of today's society. Ricas, author of titles such as ¿Qué me qué me, amor? o The carpenter's pencil, tells an allegory of the modern world. That world where speed and consumption drive us crazy. Where social networks can with us and where fame and fashion is the goal of every generation.
Chispas is a musician who wants to succeed with his own weapons. And he does it in the most unexpected way when the Fountain of Speech turns his songs into magic and him into a rock star. Only not in our world, but on the distant planet Mutandi, ruled by the cracks, which would be the influencers that there they decide no longer what is in fashion.
How did you come back to younger literature?
I write what I want. You always have a geography of projects in your head, a map. I use maps, sheets of paper and large cardboard and on one of those maps, since I don't travel on the highway at the time of writing, a detour would appear. I took it. There was a character who was riding a battered motorcycle, a shoulder bag, and I said, let's see where this character takes us. Those kinds of detours give me a lot of freedom to work on other things.
Is this literature pigeonholed?
We must escape the qualifiers about children's or young people's literature. It is usually thought that it is highly conditioned, but it is the opposite, there are less prejudices in young girls and boys.
Is it time to change the discourse on young people?
It is time to listen, because I think there is very little listening. There is a lot of sermon, a lot of speech, but instead very little communication. The way we address them, or when talking about young people in the media or in environments that are considered on a pedestal is an apodictic way. The word seems pedantic, but it is interesting, because apodictic is that which does not wait for an answer and I think that the relationship with young people is like that, little answer is expected. I already said that youth is the space of freedom. There is a phrase from a writer, Otero Pedrallo that says "the best of us are the remains of the shipwreck of youth."
What about you in this character who stars Chispas?
In a part of literature there is this horrible thing called a niche. I have forgotten about that. Much of the literature is done from a meeting point. That meeting point is the old man that I am, the navigator that I am who goes back with memory. For memory to exist, there must be a willingness to remember and to activate the imagination. In this process, that old man goes back to a point where he is going to meet the boy or girl that he was. The walk of literature reminds me a lot of the walk of Chaplin's vagabond, therefore, it is as if Chaplin meets El Chico, and from there the story is born, of that encounter.
Have you changed the values? Has the way of understanding society changed?
What I do think has changed is the look or the way in which that is posed. The capacity, the power of the media, of what we would call techno-power, is much greater now. The machinery is tremendous and the addiction process is greater. We can talk about the new gadgets that we all use, but the question is not to use them, because we all like them, but rather the fear of being left out of the game, not being up to date, of not finding out. The question in the book is that this media power becomes addiction. Hence, the humor that runs through the character is so important. Humor is the way to fight that addiction. There is one thing that has changed a lot which is the focus or attention. It happens to all of us, to me when I have been reading a book for an hour I think it is a victory for humanity. The focus of attention has been shrinking and we are all pecking. There is a very interesting work on the civilization of the fisheye, which compares the attention span of animals and humans and how it has varied. If you look at a fish in an aquarium, the average was that we looked at the fish for 13 seconds and the fish looked at us for eight seconds. Now the fish continues in those eight seconds, but we have beaten the fish.
Could these losses of attention be the pandemics of our time?
When they are addiction yes. When the device dominates you, when you end up in that constant pecking. The important thing is that literature is a defense of depth. Literature always has that deep side, an emotional side that meets the rational. It has always been necessary, even before books existed, we can talk about stories and how they have a part of essential information about the human being that does not reach us in other ways, such as a doctrine, a sermon, a scientific branch … literature is as necessary as water.
What happens when literature is impregnated with these fashions?
It becomes a karaoke. It is when they tell you "A bestseller". Man, it remains to be seen whether or not it becomes a best seller. However, something is already manufactured in a standard way.
In this fable there are also themes such as identity, work, not allowing oneself to be overcome by discouragement. These are issues that affect young people, but also the not so young. The latter have become the battlefield of politics and there is fear that they will be captured by the extreme right
What we see is that this retrograde machinery comes more from the past. It's like a drag. That could happen, but that has a lot to do with something Max Aub said, which was that all the political problems in Spain had to do with education. There I include school, communication, the atmosphere in which we live. There must be an ecology of words and that is part of the journey of Sparks, that source of speech. The danger you speak of is similar to or parallel to climate change. When words are contaminated, when they dry up, then there is a problem. That is why it is so important that where there is humor and imagination it is very difficult for totalitarianisms to catch on. We are in it. The history of humanity has many moments of hope, but it is also a journey of falling and rising. It is a story in which we have also seen great nonsense in a short time. That totalitarian monster is always there because potentially that wanting to dominate is within the human being. Literature would be the language that does not want to dominate, that wants to share and not compete. The language is very similar to plants, they are collaborative.
Are you one of the writers who reread their works?
Some, yes. Others, I am not ashamed, but I do feel that I would like to rewrite. There is a book that I do like to return to because it helps me to continue. Nor am I now going to despise what I did because I have affection for them. Books are moments and they are parts of the biography, I do not separate life from work. I don't have a writing schedule, for me writing is like breathing, you just aren't wondering about it all the time.
You have been one of the few Spanish writers who has addressed historical memory, I don't know if you have the feeling that it is the young people, the grandchildren and great-grandchildren who can break with that reluctance to remember
It is painful and it is a battle against fear. What was grafted into each of the people was fear. Memory is a form of rescue of hope that is the antidote to fear. Fear entered under the doors and entered each of us. I lived through a part of the dictatorship and I perceived that environmental fear, being at home and talking to my father who had the wall behind him and was afraid that someone would listen to him despite not having neighbors. It is a laborious process. The other day I read something that really impressed me about Paul Preston. It left me shaken. He said that when he was writing the Spanish Holocaust in England and his companion arrived at night he would find him crying over the typewriter. And I thought that he was indeed a Spanish patriot, who was crying over the history of Spain from his home in the UK. That makes me wonder why we can't share a democratic memory. You cannot be a democrat without being anti-fascists.



cadenaser.com