Louis Garrel (Paris, 38 years old) met the screenwriter Jean-Claude Carrière through a mutual acquaintance and they soon became great friends. The age difference between one, thirty-something, and another, octogenarian, more than an impediment was an attraction for them to want to work together. Garrel called "Carrière's Airbnb" to the room that the author always had available for him in his house in Colombières-sur-Orb. There they wrote the first script that ended up being the second film as a director for Garrel, An unfaithful man (2019). And between that magical place and the Paris studio they finished their second libretto, A little plan … how to save the planet which turned out to be the last signed by the two after Carrière's death in February 2021.
"We had more ideas. I am very sorry because I loved working with him. He was not a psychological filmmaker, sometimes he was even a little strange because he wanted to surprise the viewer. That was his great talent ", Garrel sums up on a visit to Spain, during the San Sebastian Festival, where he presented the film alone.
A little plan … how to save the planet It is perhaps the best description of that power to surprise that the octogenarian still had. The film starts in a beautiful apartment in Paris. A young couple and their son. Suddenly, the parents find out that the kid has been secretly selling items that didn't seem to be of any use anymore around the house. "Why?" They ask him between bewildered and indignant. "To save the world", responds the boy armed with reason and then goes on to explain the plan that he has developed together with an international group of young people to prevent the death of the Earth.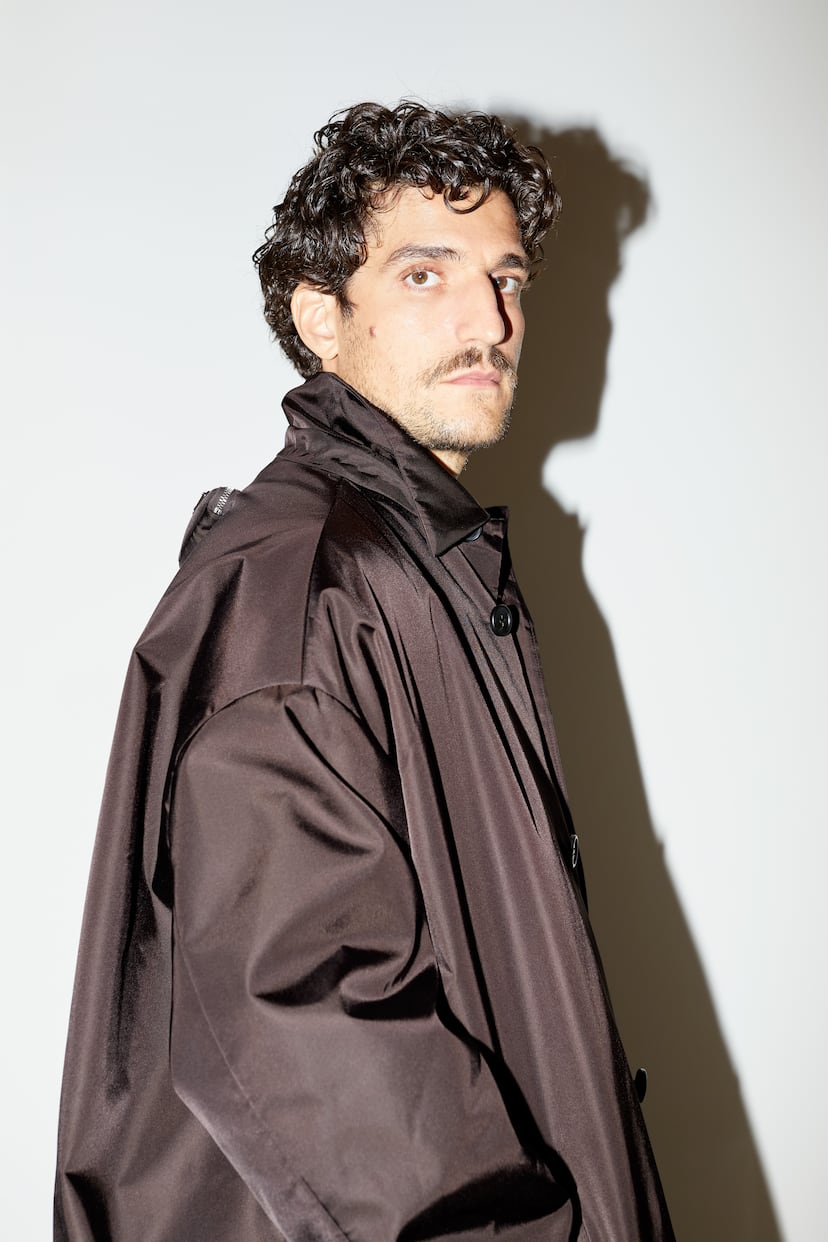 That first scene occurred to Carrière. When Garrel read it, he practically called his old friend crazy. Three months later, Greta Thunberg and her global student movement to save the planet appeared and the principal had to eat their words. "I feel stupid now because he told me: 'Hurry, make the film, otherwise it will give the feeling that you are running after reality.' I would have liked to get ahead of myself, I could have been avant-garde. Shit! ", He blurts out, although he confesses relieved, because, in the end, he hasn't been that far behind. "It's almost a live movie, the world is changing so fast, this speed is fantastic for cinema."
Garrel, the son of filmmaker Philippe Garrel and actress Brigitte Sy, an actor himself since he was a teenager, tries to adapt to that speed. Also with his cinema, which takes a turn in this third film. "I was no longer looking for pretty shots, but to follow the story, that's why it's the first time we've shot digitally," he says. The protagonists of A little plan … are the same as those of An unfaithful man. The two parents, played by himself and his wife in reality, the actress and model Laetitia Casta, and the boy, Joseph Engel. "It is nice to see a child grow up among us. Or perhaps he is too obsessed with the films of Antoine Doinel, by Truffaut, "he acknowledges. Not by chance, his godfather is Jean-Pierre Léaud, the actor who played the protagonist of The 400 strokes and four more Truffaut films. He wants and hopes to "do 15 more episodes" with his starring trio.
Perhaps because of this obsession with confusing life and cinema, cinema and life, he also admits that when he started acting he considered himself "an autobiographical actor." "I liked that confusion, that all the characters could be versions of me," he laughs. "And now it's the opposite, I like to play opposite characters." There he is, for example, his next role as Louis XIII in the French blockbuster of The Three Musketeers.
To show the world versions of himself, at which he laughs without qualms, there is already his own cinema. "I am in life a bit like in the movie, a bit stupid," he laughs. "I am like a reactionary who does not realize that he is." But A little plan … It is also his way of stopping being one, of opening his eyes and throwing generational winks between his friend Carrière's, his and his daughter's. "Our generation is a bit self-conscious, our parents lived May 68 and now the 14-year-olds are militants and have a freedom that we did not know how to take advantage of," he says.
Are you jealous of them as your character of your own son? "Completely, feminism, inclusion, environmentalism … They go at full speed," he answers. He and his cinema are catching up, always from the fine irony. "I had another friend, who also died and he always told me: 'A good movie has to make you want to live'. I still think that it is the fairest definition of cinema. I do not know if A little plan … It makes you want to live, but at least you want to laugh ". Garrel already laughs to himself.
Realization: Pedro Canicoba
You can follow ICON on Facebook, Twitter, Instagram, or subscribe here to the Newsletter.



elpais.com
George Holan is chief editor at Plainsmen Post and has articles published in many notable publications in the last decade.