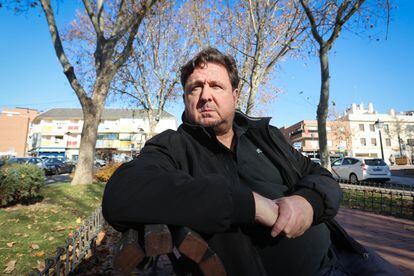 Those who report corruption scandals often pay a heavy price. Threats Lives that are put on hold for years. Stress, anxiety. Happy marriages breaking up. Loneliness, depression. Biographies that are exposed to public opinion, friends that leave forever, jobs that are lost. The cost, personal and financial, is so high that it deters most and puts the brave to the test. "I'm not the Cid Campeador or anything like that," sums up, for example, José Luis Peñas, the ex-edil from Majadahonda (Madrid) who revealed the Gürtel plot.
A directive from the European Commission – whose legal transposition the Government should have ready for this past December 17, but which has been postponed, at least, until January – aims to put an end to this abandonment with protection mechanisms for whistleblowers of corruption, also known under the English term of whistleblowers. Like the lawyer Inmaculada Gálvez or the former councilor Peñas, who gave the alert about two of the biggest scandals of democracy: she denounced the urban abuses of Marbella (Málaga) dominated by Jesús Gil, in what was the germ of the casso Malaya; him, the plot led by businessman Francisco Correa who nested within the PP.
Gálvez and Peñas know very well the price paid for speaking out regardless of their motivations. What they do not know is what would have happened to their lives if the European directive, which provides measures to support whistleblowers (advice, legal assistance, immunity in the workplace …), had been in force when they gave the tip .
"In the US, even people who have killed are protected"
The fall in 2018 of the Government of Mariano Rajoy began in a hotel room almost 14 years earlier. It was December 2004 when Peñas, a friend and collaborator of Francisco Correa, accompanied the leader of Gürtel in a suite frequented by the businessman: "Paco was talking on the hands-free with Benjamín Martín Vasco, a councilor from Arganda del Rey [que después sería diputado del PP de Madrid]. They had a conversation about some plots, about awards … and I heard how Benjamin told him that, if they did not give him 300 million, the issue of the plot would not come out, "recalls the popular exedile. Those words removed everything and that same night he made the decision that would change his life. And the history of Spain. He began to secretly record the plot, collecting for years the audios that would become a key evidence of the case that, with his first conviction of the PP, would lead to the motion of censure that evicted Rajoy from La Moncloa.
"I was filming with great fear. I had a small USB device, very primitive, and with that device I started recording. He would put it on record and he had it in his jacket pocket, in his pants … ", explained the former councilman on November 30 at the National Court, during the trial that is currently being held for the businesses of the corrupt network in Boadilla del Monte (Madrid). Because the complaint filed by Peñas on November 6, 2007, which allowed the investigation to begin, opened a Pandora's box that still has a long way to go. The courts have already sentenced 69 people to jail for eight of their lines of investigation, but there are still to be sentenced in another four – in three of them, the oral hearing has not yet begun.
What affects the most is what happens closer. To not miss anything, subscribe.
Subscribe
But Peñas, 57, says his fears did not end when he decided to present his evidence to the police. At that moment, another nightmare began. For him and his family: "I suffered the lack of protection from any whistleblower. First I suffered harassment from the street, from the institutions and from the political party ". "I have been insulted by the least imaginable people, even 80-year-old ladies; They spat on me while I was holding my two-year-old son ". "They tried to kill my wife. They took her off the road and made her have an accident, and that night they threatened me on the phone saying that the next time she and my daughter were going to fall from a higher place. They have also followed up on her, they have persecuted her … Punctured wheels, bribery attempts until just before entering the court … ", he says.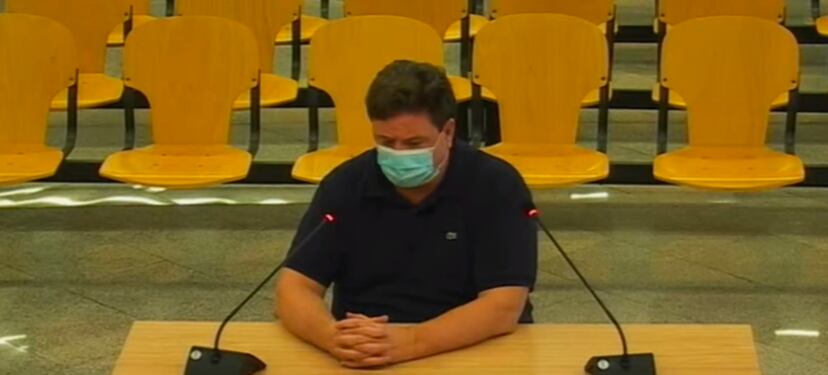 "There were many days when he came home in a state of nerves and crying, that this directive is what he intends to alleviate," adds the former councilor. "In 2004, I could have gone home, returned to my job and forgot about everything. And Spain would have lost billions of euros, nothing would have been recovered and there would be no convictions. But I decided to collect the largest number of evidence, "continues Peñas, who claims that law whistleblowers. "Justice has to be endowed with a good law to protect people who want to report. In addition, it is known that, if there are not people very close or from within, it is very difficult to enter all these plots ". "You need a regulation that ensures your immunity, the safety of your family, a change of city and identity… In my case, they were bad, but they weren't the worst. Imagine the cases of people who denounce murderous mafias. In the United States, even people who have killed are protected, although I don't know if we should go to that extreme here ".
The National Court itself sentenced Peñas to almost five years in prison for benefiting from the plot, although it recognized his important role as repentant in the sentence. In fact, the Anticorruption Prosecutor's Office and the Supreme Court have supported that he be partially pardoned to continue as an official of the Madrid City Council – he works as a janitor in a municipal building in the Aravaca district. A decision on which the Council of Ministers now has the last word, although Peñas trusts that the Executive will go a little further: "If the Government extends that pardon [a las penas de prisión, que se encuentran suspendidas actualmente]It would be an important way to appeal to future complainants that they are not going to find themselves alone ".
"They hired someone to beat me up"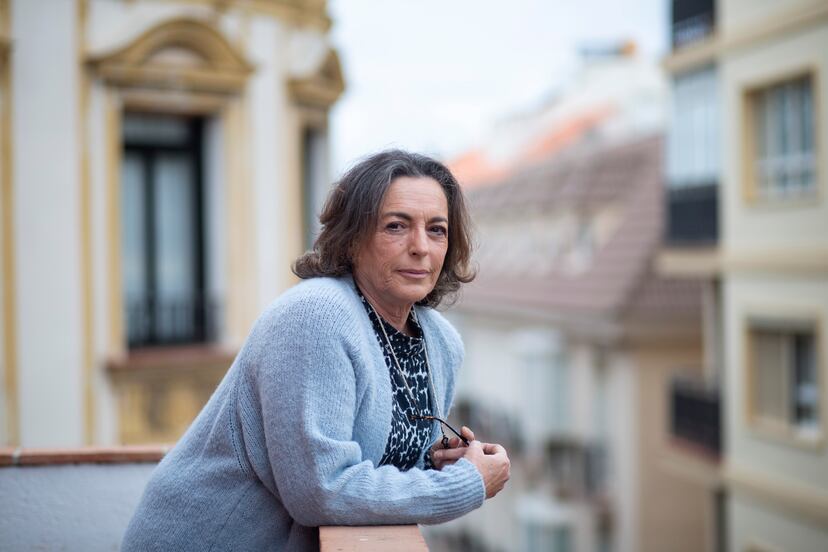 Lawyer Inmaculada Gálvez, 62, became one of the people most hated by Gil and his circle of power in the 1990s. His struggle began when he observed that, in front of his house, in the Artola urbanization of Marbella, chalets were being erected in an area that was supposed to house facilities. So, he studied the urban plans, alerted of irregularities … And when he found that no one was doing anything, he went to court. In 1997 he filed 14 complaints. The following year, 40. He challenged a judge who filed them flat. "The chief prosecutor of Malaga told me that there was general animosity against me," he recalls now.
The hostility grew unbearable even in his surroundings. She separated from her husband. "Everybody told him that he was gambling and that he was going to be left with nothing because of the avalanche of complaints that they were going to make on me." His physical integrity was in danger. "They hired someone to beat me up and they gave me protection," says Gálvez. The man who should have confessed it in a letter, but the case did not go away. They made her feel like a weirdo, a deranged: "The heavy that came to annoy you."
The worst, he says, was the lack of support. "I felt helpless by the judges, the prosecutors and the bar association," says Gálvez, who over time ended up being a victim of the syndrome of the burnout ("burned" worker), common in corruption whistleblowers. "I started to win cases, but I saw that the sentences were not being executed, and I wanted to burn the office." He sought help from the psychologist and found peace in literature and painting.
Former deputy in the Andalusian Parliament by Los Verdes, she lived some "crazy years" with wild urbanism, unbridled, and with the courts as trenches. Reported in the case of the Guadalpín hotel, germ of what would be Malaya. And also in the Belmonsa case, illegal granting of a license to build a 13-storey building in a green zone that earned former mayor Julián Muñoz and former urban adviser Juan Antonio Roca, both strong men also from Malaya, a conviction.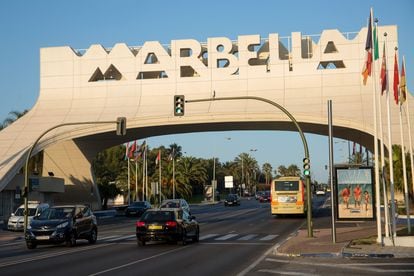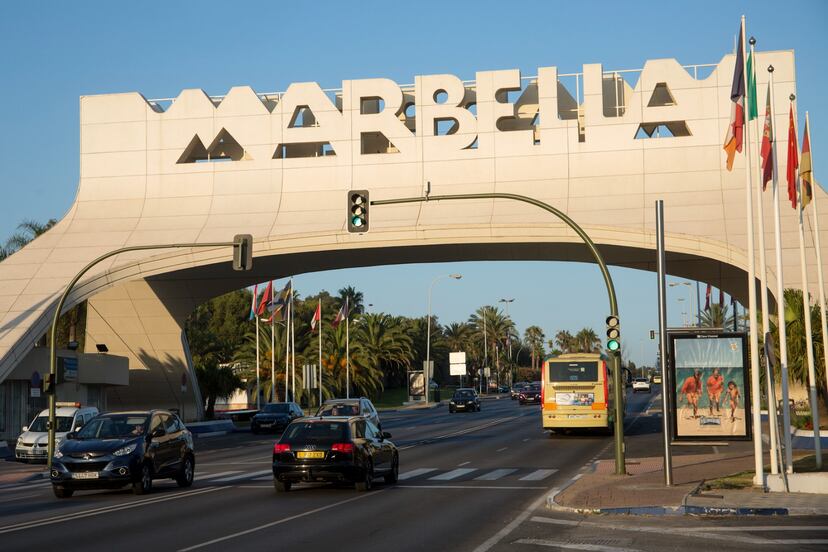 She took a back seat to relax and focused on her legal work, but the pandemic has brought her back with energy. "It has been good for me to realize that, more than ever, we need basic services. And we do not realize the fortune that goes into corruption. He continues because he recognizes that he is "obsessed" by irregularities and is outraged that, for example, in Marbella they continue to operate hotels without a license and with a demolition sentence that is never carried out.
Gálvez believes that the directive can offer more protection to the whistleblower, but clarifies that legislative changes are of little use if there is not behind "an honest society, which is committed to the public," he commented in a conference of the Anti-Fraud Office of Catalonia (OAC ) on the directive. Its director, Miguel Ángel Gimeno, explained that the norms that regulate other similar agencies in Spain (those of Andalusia or the Valencian Community) "already provide for the protection of whistleblowers" and requested the same for the OAC due to the "broad parliamentary and social consensus "That raises this question. Gálvez points out that to protect the complainants, there are already the Prosecutor's Office or the victim care services, and that what is needed is that, whatever the protective umbrella, the figure of the whistleblower be taken seriously. "We will have to see," he warns, "how the Government transposes the text of the directive."

elpais.com