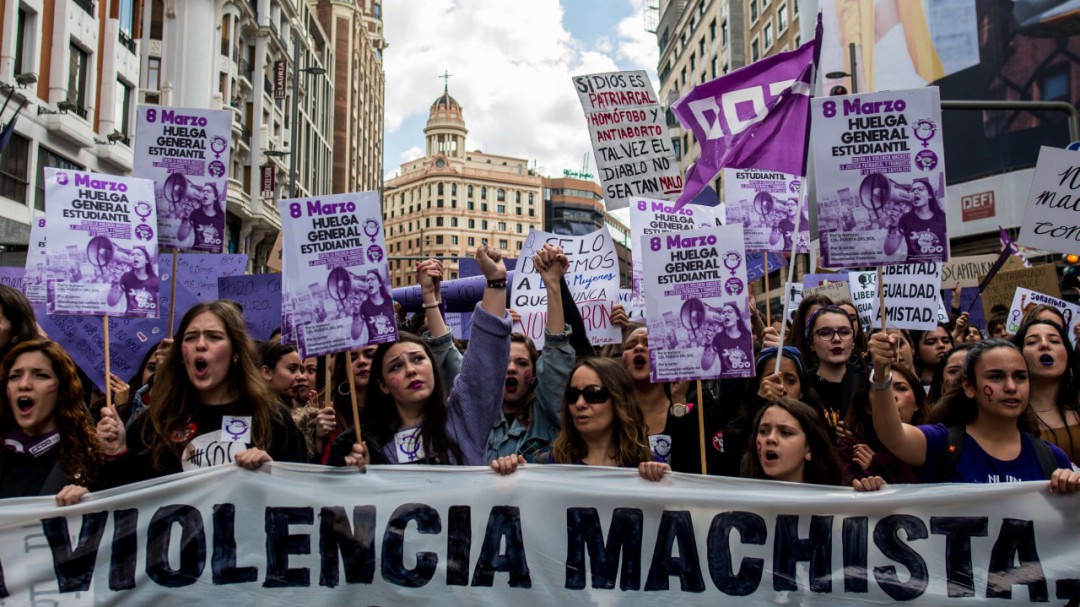 Today, November 25, is the International Day for the Elimination of Violence Against Women. According to data from the Ministry of Equality, thirty-seven women have been murdered by their partner or ex-partner so far this year; seven in the Community of Madrid. In addition, the Ministry has announced that from next year it will also begin to count femicides that occur outside the sphere of the couple.
However, summarizing gender violence in sexist murders or physical assaults is a mistake that can cost us dearly. Violence against women is systematic and has many manifestationssometimes even more subtle than a bruise. This is the case of emotional blackmail, street harassment or control of the economy that, in addition, can have more serious and lasting consequences than a beating.
What happens after an abusive relationship?
Many women who have decided to take the step out of a relationship of gender violence do not have a support network, which is why it is so important that there are municipal resources that accompany these women in their recovery process. We speak, for example, of Madrid City Council Emergency Centers: a residential resource for women in danger, a safe place to spend that first night and whose address must remain anonymous for the safety of users.
"It is a very extreme situation, they have to leave their surroundings, their work, their friends or family behind," he says. Veronica Simon, director of one of the four emergency centers managed in Madrid. In the last year they have cared for forty-two women and thirty minors. "The children are overwhelmed and do not understand what has happened. Sometimes they blame themselves for what happened because they have normalized violence. " For this reason, from this resource they try to recover their routine, educating them as soon as possible and through a specialized child psychological intervention.
Identification and prevention of abuse
An important part of the prevention of sexist violence is its identification and recognition. This is done by associations such as Espacio Mujer Madrid (EMMA), located in Puente de Vallecas, and dedicated to the comprehensive care of women since 2013. In this case, some women come of their own free will, because they want to be part of the collective and develop the activities and workshops they offer, and that is where the workers do this identification and prevention work.
The iframe code has been copied to the clipboard
Socio-labor insertion
And when they have come out of an abusive relationship, what new life awaits them? This is where the Cauces project, of the Marillac Association, also subsidized by the Madrid City Council, gains value. A resource for training and improving the employability of women victims of violence. "Economic autonomy is one of the keys to getting out of abuse," he says. Inma García, coordinator of the association. To do this, they give courses and workshops as a camp monitor, customer service or cleaning of social and health centers.
In addition, they help them to write their CV, contact companies and homologate titles for migrant women. The figures are very good, so far this year the The employability of these women, as a result of going through the association, has increased by almost 80% and forty-five of them have obtained an employment contract. "We feel very fortunate to have been able to accompany them in the process and that they feel capable of entering the labor market."
"What I think now is that my abuser did not want me to speak. And today I am very happy because I am here, speaking to let other women know that we do have to talk ", is the testimony of one of the women who has passed through the CAUCES Association and has managed to find her voice.



cadenaser.com