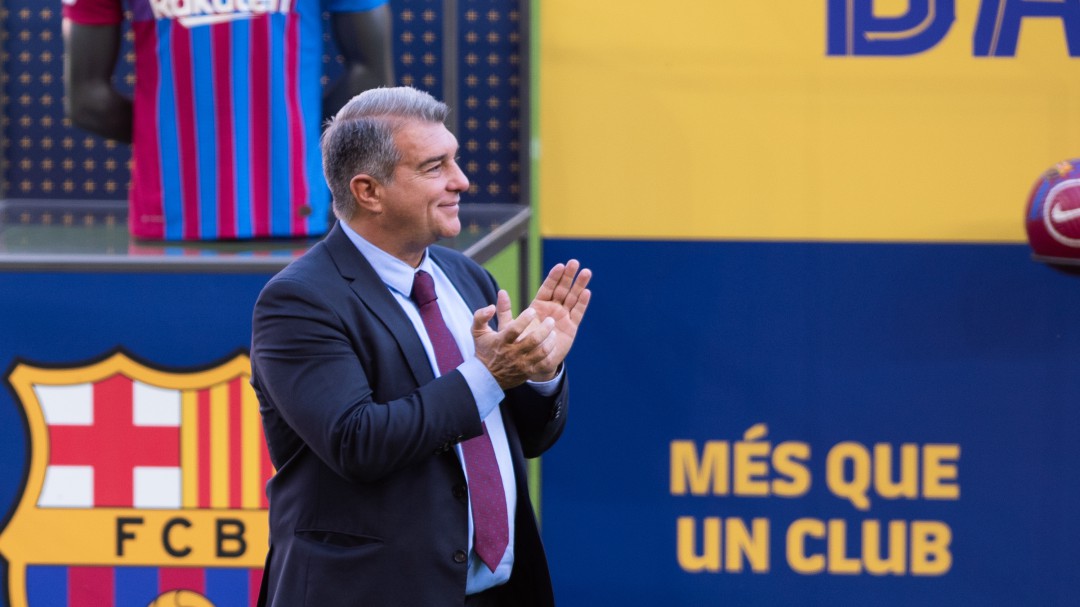 'The Rogue Questions' by 'Carrusel Canalla' review the news after Madrid's victory in the derby and Barça's new setback, paying attention to the draw for the knockout stages of the Champions League.
Has Xavi's Barça improved something on Koeman's Barça?
Marcos López: In very few things. "
46 days have passed since Koeman's last game … Tell me something in which Xavi's Barça is better than Koeman's
Jordi Martí: "In the idea: it surpasses Koeman's scheme".
Is it depressing that Barcelona play the Europa League?
Sique Rodr´guez: "Yes"-
If Madrid gets PSG and Ramos scores at the Bernabéu, will he celebrate by looking at the box?
Julio Pulido: "No, he will not celebrate it."
Is it impossible for a coach at Real Madrid to last 10 seasons (not 14) like Simeone?
Jesús Gallego: "I would say almost impossible."
Today Luis Enrique has been in the box watching the derby. If tomorrow you had to offer a squad list, which players would be from Real Madrid?
Antón Meana: "Carvajal, I don't think he will take Asensio or Nacho."
Who is now the favorite to win the Champions League?
Antonio Romero: "Real Madrid".
Who do you think is on pole to sign Haaland? In what position do you put Madrid and Barça on the grid?
Mario Torrejón: "The first is City, Madrid second, Bayern third and Barça fourth ".
Did the victory in Porto prevent the first real crisis of the 'cholismo'?
Miguel Martín Talavera: "No, because there have been others. But he avoided a very tough end of the season."
Has Cunha won the position in the lead to Luis Suárez?
Pablo Pinto: "No, there are many titles left for Suárez at Atlético."
You said that nothing would change with the arrival of Medina Cantalejo … Will he not even fight for the goal-line technology to be installed?
Eduardo Iturralde González: "No, that's a LaLiga thing."
Which pair is better: Benzema-Vinicius or Mbappé-Neymar?
Antonio Romero: "Right now Benzema-Vinicius, before Benzema got injured."
Was the elimination of Barcelona in the Champions League celebrated in the upper echelons of the Bernabéu?
Mario Torrejón: "No. One thing is that it goes a little worse, but much much worse is not funny. "
Is it a failure for Lopetegui that Sevilla are not in the second round of the Champions League?
Jesus Gallego: "Yes, from Lopetegui, Monchi and everyone. With the group they had …".
Should it be the last season at Barça for Piqué, Busquets and Alba?
Jordi Martí: "From Piqué, for sure. Of Busi, no, I have seen good versions of him ".
Do you think that Barça will sign a 'crack' in June? What name comes to mind?
Sique Rodríguez: "Yes. Laporta believes that he will be able to sign Haaland. "
In his best version, who is the better goalkeeper: Oblak, Courtois or Ter Stegen?
"I take out Ter Stegen. Between the other two, the same."
If the Technical Referees Committee had to choose a referee for a final, who would it be?
Eduardo Iturralde González: "Martínez Munuera".
If you were a PSG fan, how would you define the signing of Ramos?
Julio Pulido: "Uncertain".



cadenaser.com
George Holan is chief editor at Plainsmen Post and has articles published in many notable publications in the last decade.