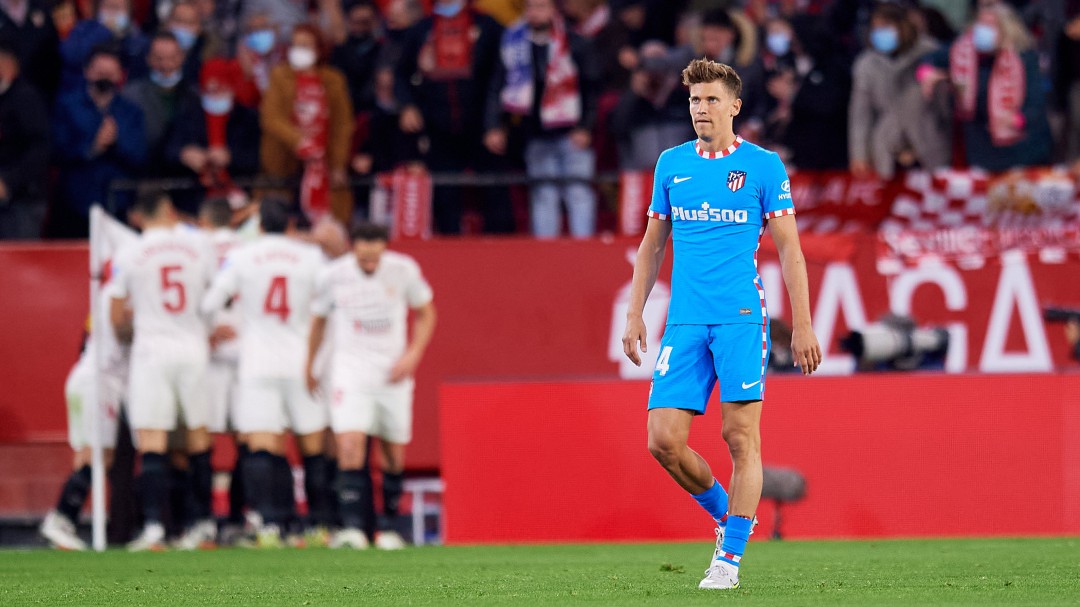 Lucas Ocampos gave Sevilla victory over Atlético de Madrid with a goal in the 88th minute of the game. One of the most decisive games in LaLiga Santander ended with a defeat for the rojiblanco team, leaving the team in Europa League positions and thirteen points for Real Madrid, leaders of the championship.
Miguel Martín Talavera, Kiko Narváez and Miguel Ángel Chazarri analyzed in the last section of 'Carrusel Deportivo' together with Yago de Vega the keys to Sevilla's victory. In addition, they also highlighted what it means for Atlético de Madrid to lose this important game and to go down positions in the league table.
Ocampos sentences the match for Sevilla
Miguel Martín Talavera: "I think the fairest thing would have been a victory for Atlético de Madrid. However, he has run into that behind him they score goals on just three occasions and also nothing comes out either collectively or individually "The defense is erratic and then at the top it is not quite fluid. Atlético de Madrid is going to suffer, and not a little, to get into the Champions League."
Kiko Narváez: "The feeling is that doing a good second half doesn't even help you to draw."
Miguel Ángel Chazarri: "For Sevilla the result is golden. Lopetegui's men are a very heavy and competitive team that never tires of defending. With that strength, they know that with one play they are going to fall".
What worries the most about the defeat of Atleti
Kiko Narváez: "Knowing which is the way forward. There are many times that I have seen the team in no man's land. I have the feeling that the team does not quite identify itself. You just have to see the numbers that Sevilla is he has put on the Atlético de Madrid suit. It is no coincidence that now they win games that they do not dominate. "
Miguel Martín Talavera: "I can't quite understand what happens to Atlético de Madrid at times. He can't even play well to control the games. He's the typical boxer who's fine, but the first setback he receives, he's a giant with feet of clay and it gets on his nerves. The most worrying thing is that he doesn't have confidence and everything that can go wrong, goes wrong. Reversing the dynamics is not a matter of one day or two ".
Is there a case of Joao Félix?
Miguel Martín Talavera: "The issue would be who is responsible for that case. If you invest 127 million euros, that footballer has to be capital. He must have an importance that today he does not have. He is a player who when he gets involved in bad dynamics then it is difficult for him to enter. He is not very applied at work. If he helped win games, the coach would always put him on ".
Kiko Narváez: "If an offer of large quantities arrives, obviously, if the player has made the decision, little more can be said. I think it is a final conclusion from now until the games end."
What is the goal right now?
Kiko Narváez: "Now more 'game by game' than ever. I have full confidence and I think they will finish in the top four, including second."
Miguel Martín Talavera: "LaLiga is already a chimera. There are several scenarios: you have to fight to be in the Champions League, but it is disappointing that in December you are at that difference. I am pointing to what Kiko says, this team will grow because championships tend to finish better. "



cadenaser.com
George Holan is chief editor at Plainsmen Post and has articles published in many notable publications in the last decade.