Karl Ove Knausgård (Oslo, 53 years old) writes that a face "we know what it expresses, whether joy or pain, surprise or indifference, determination or calm". The faces occupy one of the almost 60 entries of a peculiar encyclopedia in which the Norwegian author turned after finishing the six novels of My struggle, the extensive self-fiction project with which he caused a sensation and became one of the brightest stars in international literature in the 21st century.
Knausgård understands the importance of seeing faces, and what a dialogue can hide because, as he writes in another of his posts, "the conversation itself usually deals with something very different from what the words express", but he does not quite feel comfortable with video calls. "Create an encounter that is not real, I find it difficult to place myself in that situation," he explains. So the conversation about the four books that make up his new novelistic cycle took place this Friday by phone. Organized around the stations, the books In autumn, In winter, In spring Y In summer they have just been published on the Anagrama label all at once. The original plan in Norwegian was for them to come out over a year and this happened between 2015 and 2016. Regarding its genesis, the author recalls: "After publishing my first book in 1998, I thought about making a kind of encyclopedia with entries on things that fascinated me; texts that renounce the objective tone and expose my world. I was inspired by the work of Francis Ponge. I wrote down the plan and put it in a drawer ".
Immersed in the hurricane that erupted after the publication of My struggle, He decided to resume that project and also start a diary for the fourth child he and his wife, Linda Boström, were expecting. "The two things ended up merging," he says. Each day he wrote a short text about an object, with the promise that he would not touch it up and that, whatever happened, he would move on. Lice, gum, snakes, pain, Flaubert or tin cans, genital lips, piss; from the eschatological to the poetic, from the mundane to the corporeal, everything finds its place in the first two books, which include letters to that unborn child. "I wanted to question the value that things have, that we consider something disgusting, precious, I wanted to end the hierarchy, because that is something that we add, and that all things were at the same level and were just as important," he argues.
The third book, In spring, breaks with this scheme. Anne has already been born and Linda is hospitalized with a severe depressive crisis. In summer, says the author, "it includes all kinds of things", encyclopedia entries return, also entries from his diary and, mixed up, a love story in World War II that Knausgård heard his grandfather relate.
Readers meet again at Quartet of estations with the author's family stories, his authoritarian father, his young children, his brother, also with his hidden humor, and with the poetic tone and hyper-realism that dignify or elevate the everyday and the childish. Are the themes of a writer always the same? "Each writer has a number of issues in his life, but differences in style, norms, or limitations that one sets for himself elevate different things," he explains. The issues it touches are closely related to My struggle, but the starting point is another, shorter, less dense. "I wanted to do something different, remove all psychology and turn to the outside world, not the internal one. I felt that in some way it was equivalent to what visual artists who paint and describe the world did, "he says. So he decided to ask four artists (Anna Bjerger, Lars Lerin, Vanessa Baird, and Anselm Kiefer) to illustrate one book each. The drawings allow you to cut out the different sections of each book.
All the culture that goes with you awaits you here.
Subscribe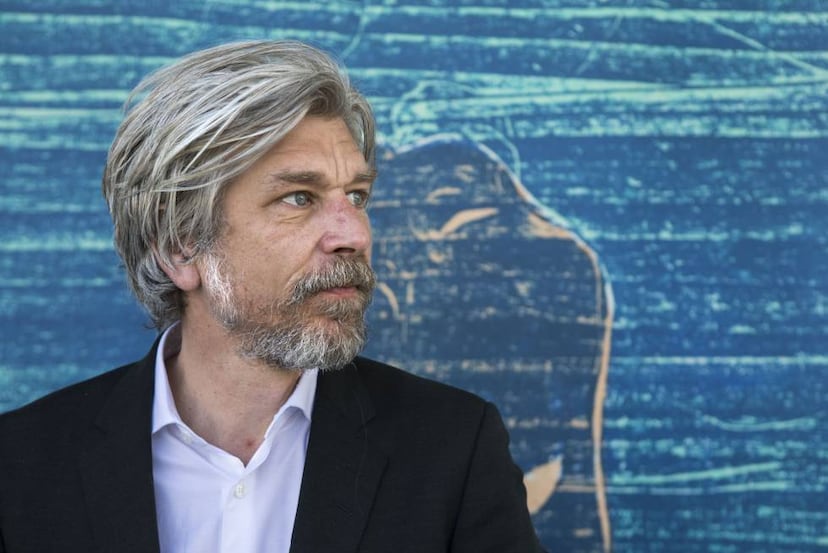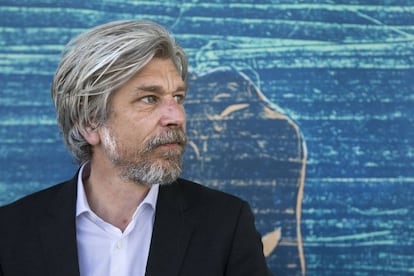 Six years have passed since it came out In autumn in Norway and the life of the writer has taken an important turn. He now resides in London far from the idyllic house he describes in the Station quartet, with her new partner, Michal Shavit, publisher Jonathan Cape and mother of her fifth child. "I didn't expect to move here either, I came for love, but it's good to experience new countries and cities," he says. His last two books, still unpublished in Spanish, have led to a shift towards fiction. "In the last one there are nine different storytellers, not just one person, and this opens up the story in many directions. But, even if it is otherwise, I continue to use my experience and my story, "he says.
Self-fiction, he says, is something he will not return to. "It would be repeating myself and to continue writing I have to feel that I am in something new," he says. "Writing causes me the same thing as reading a good book because it puts you in other ways of thinking, you dilute yourself, you surrender. Writing allows me to stop being who I am, to lose myself, when I do, I don't think much of myself. Even if it is about your life, then when it comes back to you, it is not you ". Something different, he acknowledges, is the exposure of the family and others in his books.
He quotes the Polish Witold Gombrowicz and how when he published a new installment of his diaries, he said that he was taking a step back towards himself. In the series Station quartet Kanusgård reflects at various times on Ingmar Bergman and, after spending a few days on his island, writes that "his work had become so extensive that he himself had disappeared within it, to become a fictional character." Has any of that happened to him too? "I was frustrated with literature and that's why I wrote My struggle, because I wanted to try to do something real. Then I had to protect myself and shut myself down ", he explains. "I am interested in this matter of what it means to be connected with your time. I thought that those books were only about me and I didn't expect the public to feel so close to them, but that's the way it was and the readers came to tell me about their lives, not mine ". Even if an author wants to break free, the truth is that always, says Knausgård, his work ends up connected with the time when it was created in some way. Even if you write about farmers in Sweden in the last century, the text ends up being connected with this moment. The point is that someone does not say: 'That's so 2012! ".
The longing for the past when the future is uncertain is another of the issues he addresses, and something that refers to the state of things today. "Walter Benjamin has already written about this, each era dreams of the next, but what he does not see is what happens in the end. We always imagine that there will be more than what already exists ", he points out, and mentions that in his last book he dedicates many pages to the Russian writer Nikolai Fiodórov, who lived obsessed with immortality, the control of nature and death, something that connects with Silicon Valley and transhumanism. But Knausgård rejects the idealization of the past: "Nostalgia lacks shame, no matter how hard or terrible things were, it transforms them in such a way that their memory conveys a pleasant sensation."
The time for the interview is over, but in his books there are more answers and a clear statement of intent: "The whole set of things in a house, all the meaning that relationships create in a family, all the meaning in the that the whole world lives is invisible, hidden not by darkness but by the light of the undifferentiated ". Knausgård decided to mark those differences.

elpais.com
George Holan is chief editor at Plainsmen Post and has articles published in many notable publications in the last decade.