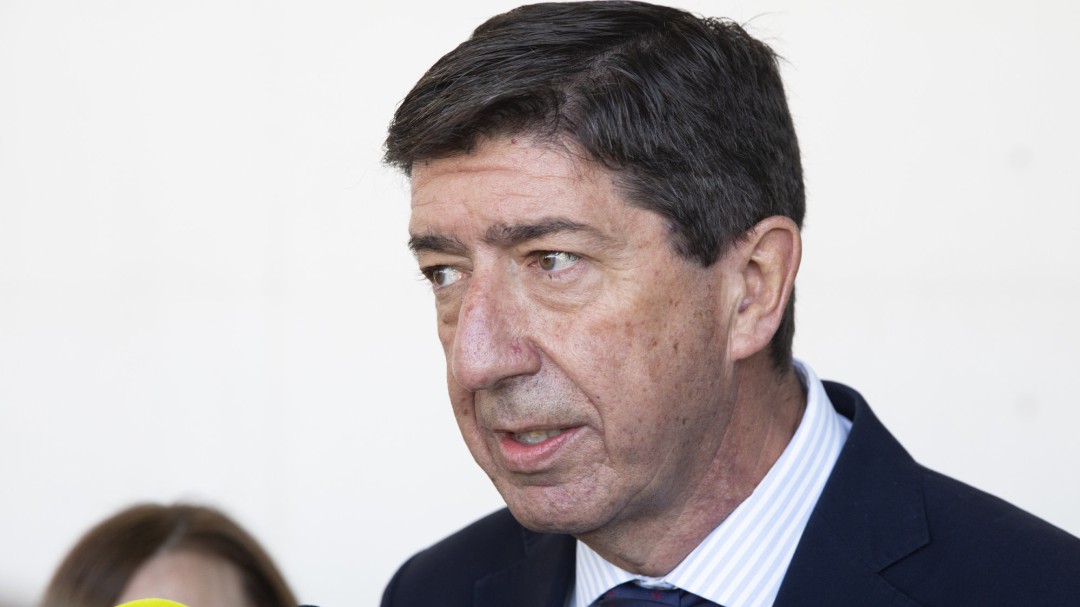 The vice president of the Junta de Andalucía, Juan Marín (Citizens), has passed this morning through the microphones of 'Hoy por hoy' with Àngels Barceló after Cadena SER has released a recording in which he acknowledges to his regional deputies that , by electoral calculations, the Andalusian Government prefers not to approve new public accounts but to extend the current ones: "We can present a Budget so that it is not approved."
Juan Marín told his followers that "the electoral campaign begins in January and we must deprive the PSOE of the possibility of proving itself useful." In addition, the Andalusian vice president argued that new budgets would imply cuts and would suppose "a drag in the year of elections",
Juan Marín, in 'Today for today':
"Of course, it is convenient for Andalusia to have Budgets. Before we did not have the millions of euros of European funds that now we are going to have".
"A Government has the obligation to present a Budget, but at this moment, before the fund, it would have been a Budget of cuts and after the pandemic making cuts, for example, in health, it is hard."
"I was speaking in July with some data provided by the Minister of Finance after his meeting with the Minister of Finance in which he said that we were going to have less money and also that there was not going to be an extraordinary COVID fund. That was the context" .
"If it weren't for the arrival of European funds in September, a Budget would not be possible."
"It was a private conversation"
"We are talking about a recording of a parliamentary group of strategy to raise the legislative means for the next course. It was a private meeting. Imagine that they record their meeting of their informative".
"I ratify everything he says. It seems stupid to present a Budget with cuts. And now that is no longer going to be the case."
"The figure of Juan Marín is bothering those who want an electoral advance, but here there is a coalition government that works. Maybe they want other things in Ferraz."
"Do you want me to put a red carpet for the PSOE?"
"The context in July and September changed completely. That is what I have told the president of the Board."
Has the legislature died?
"The legislature is going to run out and we are going to do everything possible so that Andalusia continues to grow. Do you think that now we are going to call elections because now there is a recording or a poll?"
"We are going to continue working in the same way. The PSOE was not going to accept some Budgets of PP and Citizens. The only thing that interests Vox is not to lose steam."
"We have come to govern four years. What worries me is the management that we can do. I understand that this gives a lot of play, but this government is going to exhaust the legislature."
"We are capable of reaching a surplus. It is a solid and stable government."
"For doing my job well, am I going to resign? Because of what I say in a private conversation? It is a private conversation in July where different strategies were presented."



cadenaser.com