[ad_1]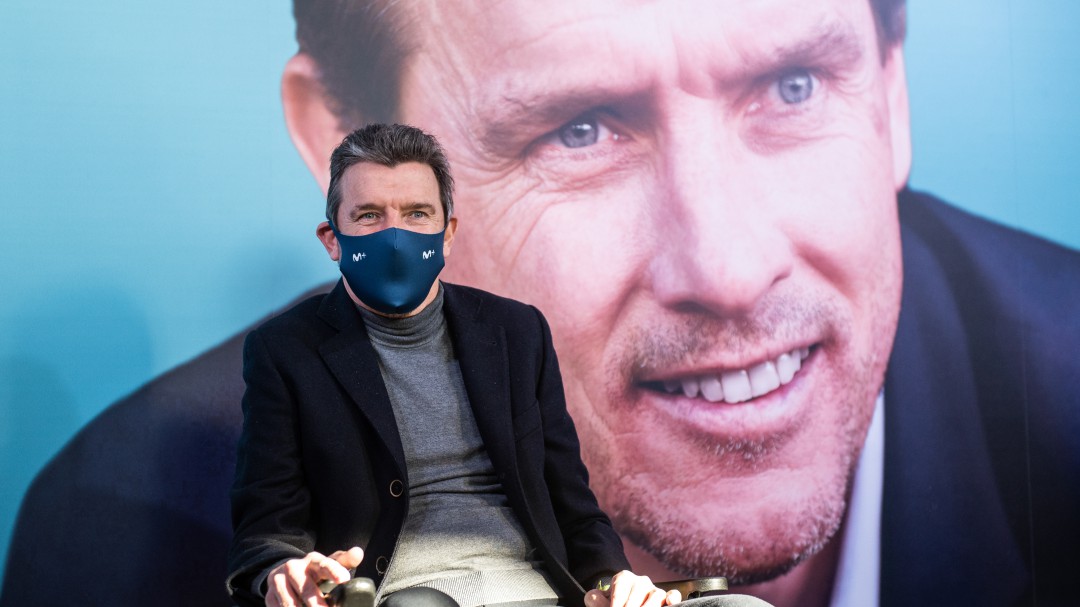 Juan Carlos Unzué is honest and shows what his day to day is like since he announced that he had ALS in June 2020 in the documentary 'Vivir valELA pena' premiered today on Movistar+. The former coach stopped by El Larguero to explain how he experienced the premiere.
The iframe code has been copied to the clipboard
How did you experience the premiere?
It has been an intense length, but with a lot of positive energy received. But it's worth it like every day. If something is clear to me, it is that we must take advantage of the present, the here and now. And try to enjoy days as fantastic as this one.
You have seen it for the first time in the presentation.
Watching the team work, I had full confidence in their work and in their desire to seek perfection. They have been working together for many years. I was very convinced that everything was going to turn out well and that they were going to be able to convey what I and the ALS patients wanted to give.
What was it like hearing what they said about you for the first time?
"It's reality; in the end we have a lot of trust, we talk about our things, what I've been able to do now is listen to their feelings and expressions. I can say that I'm delighted. I've been especially excited to listen to my children and my wife. I'm very happy to receive that affection".
Do you think that all this effort to make it visible is serving?
It is a shared effort. I have to thank you for the space and time you give me. There is more talk about ALS from the field of doctors and researchers. We are laying the foundation for people to be informed of the harsh reality. Especially from day to day. I hope all this noise and knowledge ends up paying off. Politicians especially, because it's everyone's business, the time has come to take steps, actually. Not just words, which is very good. It must be recognized that there have been basic first steps, but we are facing a disease that is totally aggressive and we have no time to waste. We deserve to be heard and acted upon.
I have been amazed by Luis Enrique in this documentary.
In this documentary you can learn more about the real Luis Enrique, his friend and travel companion. I can assure you that this is the person Luis Enrique. You know the professional side. What comes through is a very natural and sincere message. That is what can reach people.
It seems that until we lack health we don't know how to appreciate what we have…
Unfortunately, sometimes we have to experience happiness to appreciate what we have when we are well. I encourage people not to have to get that complicated to be able to assess in its fair measure what it is to be healthy. Without health everything is complicated. When we have health we think that we will have it all our lives.
Today you have been with Xavi, how do you see Barça?
Xavi's Barça gives me confidence because I know what his idea is, but obviously he's not a magician. The situation that has come to him in the middle of the season, needs a little patience and time. I hope we are capable of doing something that the culé fan has already done: when we won the league after Johan could leave if we didn't win. Imagine what we would have missed.
There is something that excites me a lot, the level of the young people who are entering now.


[ad_2]
cadenaser.com
George Holan is chief editor at Plainsmen Post and has articles published in many notable publications in the last decade.