José Ramón Fernández (Puebla, 75 years old) finds it strange not to work. He has worked a journalistic career of more than 50 years in which he has spent thousands of hours in front of television cameras. Sometimes he has had to spend more time in the recording studios than with his own family. For years he had a direct battle against the "Televisa monopoly" and his lax way of doing sports journalism. He has interviewed Maradona and Pelé, he has covered eleven Olympic Games and his mind still wants to continue collecting memories. Even on his first vacation day of the year, he is still attentive on Twitter and receives EL PAÍS at his home.
Fernández's lair is an express journey through all the decades he has lived: balls from each of the soccer World Cups, boxing gloves, mascots from the Olympic Games, two Emmy awards. There is a space dedicated to the moment when, in 2006, a bull named Pajarito jumped from the ring to the stands of Plaza México. In the first row was Fernández. "A 520-kilo bull!", Remarks the founder of one of the flagship programs of Mexican television that lasted 34 years on the air: DeporTV on Imevisión and later on TV Azteca.
Ask. What was your first job?
Answer. He taught in universities, in high schools. I studied six years in Oviedo, when I returned my studies were more advanced. I ended up teaching classes in philosophy, mercantile calculus, art history, world history. There were no relations between Mexico and Spain because of Franco, they did not want to recognize my studies. He gave classes in the history of Mexico, better than the ones the president does today.
P. How did you go from being a teacher ahead of his time to being in the media?
R. When I finished my degree there were very local media in Puebla. I did my pininos on channel 3 in Puebla. I came to Mexico City. I spent three months on Televisa, very fast, brilliant, unforeseen, exasperating. And channel 13 appeared, bought by the Government of Luis Echeverría. Luis de Llano Palmer, who was the general director of production for channel 13, knew me. I went to see him at Mina's studios, which were extremely dangerous, they were in front of Tepito, near the center. It was terrible, it was a schizophrenic place. The offices were there and also in the Latin American Tower. De Llano was a Spanish refugee, creator of soap operas, he had been on NBC with radio soap operas. He was a television genius. We worked together for six years, he was my great teacher.
P. What was he doing in these first experiences?
R. We quickly created the DeporTV program in 1974. I entered in 1973. Luis de Llano gave it the name. We did it with ABC material, where almost everything was in black and white. We spent different sports: figure skating, fishermen, Canadians climbing trees or cutting firewood. We had 16-millimeter film cameras to film the few goals that we managed to capture in Mexico, it was all covered by Televisa. He had a managerial position. One day I said to the general manager: "Hey, they are having a friendly between Spain and Italy and the narrator said that Italy was winning, but in reality it was Spain. He mixed up the colors ". And he put me in the studio. And there I half composed it, without leaving the announcer in evidence. There I was staying in the microphones. The first event we got was at the end of 1973, in the qualifying round for Mexico against Haiti, to go to the World Cup in Germany 74. I went to Haiti together with a single engineer. Mexico was eliminated. Trinidad and Tobago made us 4-0. It was terrible. We lived with the Mexican team, but professionally Mexican soccer left much to be desired. I remember that they beat the Netherlands Antilles 7-0 and they gave them the night off and that was something terrible: they took out the bottle of rum and some player threw me into the pool.
P. Did you have tough bosses? You have a reputation for being very demanding.
R. He had smart bosses, they taught you instead of demanding you. It is one thing to have a boss tell you to pass him a ball and rub his shoes, and another to tell you what a tennis ball is, played this way. Character is fundamental in the life of the journalist. A journalist without character gets nowhere. I had a strong character, I inherited it from my father, he was not badly faced, far from it. I was gathering people who did not have the same character as me, far from it, but I liked discipline, honesty, loyalty, work, the team, that people studied not only how the alignment of a party was going to be, to prepare thoroughly. A team was formed that grew and there they are all scattered throughout the country.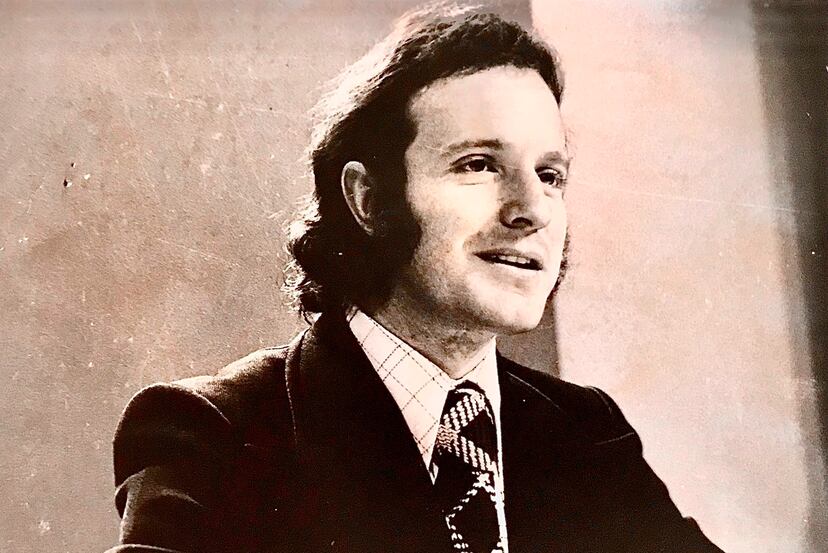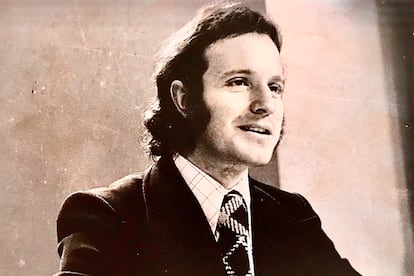 P. Why do you think DeporTV was successful for 34 years?
R. It was the first program of its kind, there was no sports television. Televisa had soccer games, it had some isolated programs. Already with the name he pulled a lot. Despite being in the basements of Mina, we did a good set design and gathered talent, we passed Nadia Comaneci's first 10 of the 1974 European Championships. We were all young, the average age was 30-35 years. Others wanted to be stars and get on TV. The road is long and complicated. It is not only narrating, that can be done by anyone. We must investigate, prepare to achieve such difficult issues as the Cachirules, a research topic that brought us many problems, threats and vetoes. [La investigación contaba cómo cuatro jugadores mintieron sobre su edad durante un torneo juvenil. La FIFA castigó a México prohibiéndole asistir al Mundial de Italia 90].
P. Do you consider yourself an anti-establishment man?
R. Televisa grew a lot, it was the first television company in Mexico. It is the dream factory, as they call it. He made his novels, terribly ridiculous. They are the monopoly. It had three channels, few television stations with three channels, and then it had four. This is how we competed, it was an attractive, unfair competition, yes, they sold better, they had more money. Imevisión produced soap operas, theater, the Government did not give you much money. The risk of being a government channel is that you were broadcasting a very exciting game and they cut to give a message from the President of the Republic.
P. Do you hold a grudge against Televisa?
R. No, I don't hold a grudge against him. They were unfair, tough competitors, very close to the PRI government. And they are still attached to the Government. They develop a sport that has been very successful in Mexico without the country having gained anything. We have not won a World Cup. We have won two World Juniors, but when they become adults they disappear. We have won an Olympic medal to Brazil at Wembley …
P. What do you think of the alliances between Televisa and TV Azteca to broadcast the Mexican soccer finals?
R. Television has changed a lot. Young people get into social media a lot. If I put in my networks at this moment that the world champion is going to be Brazil, 250 of the answers will tell me my mother. Restricted television such as ESPN or even Netflix meant a terrible collapse for broadcast broadcasters that can no longer compete. A football game on open TV only broadcasts the mere game and they leave. On restricted television they spend two or three hours analyzing the game. The alliances of now in the open television are made for survival. These agreements were not made in my time. In my years we managed to get Televisa to agree to share the rights of the Mexican team.
P. How about sports debates on television? Don't they seem aggressive to you?
R. David Faitelson is stubborn, I appreciate him very much. If you contradict him, he gets angry and screams. Talk shows are all the rage, they all do it. Sometimes it gets raised in tone. The debates are organic, they are not prepared. They arise when you do not agree on anything. The debate is burning until it has to be put out.
P. What happens during commercial breaks? Has a physical fight occurred?
R. The producer comes down to calm things down, but nobody pays attention to him because the allegations continue. Until everyone shakes hands and goodbye. It has never come to beating, it comes to stupid insult. As soon as the program ends they cool down.
P. You are the father of anti-Americanism, the Televisa team.
R. Emilio Azcárraga, with whom I have a good relationship, invited me to speak about anti-Americanism. It arises because when I got to television I realized that they only talked about America. Nobody was talking about Guadalajara. He was a good friend of the rector [Guillermo] Soberón of the UNAM. I told him that we had to push Pumas to be America's great rival. And we pushed it until the Pumas began to beat America. The capital classic was created. We spoke with the truncheons and they heated up the game.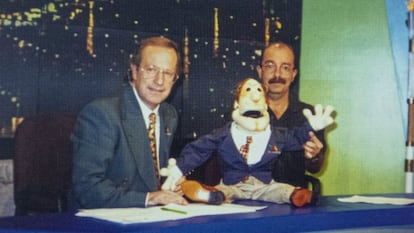 P. What is your diagnosis of Mexican soccer?
R. It is a plastic league. It means 18 teams play, there is no promotion or relegation to prevent entrepreneurs from being afraid of losing their money. They are terrified that their team will go to the second division. That's why the ascent-descent was frozen. When 12 of the 18 teams can qualify, it's terrible. Then the repechage. Of repechage you go to a league of eight. Mexican soccer lives off the league, that's when the rating goes up. During the tournament you yawn watching a Toluca-Mazatlán, you say my god.
P. Has Mexico made progress with the Tata Martino?
R. You will tell me if losing three consecutive games against the USA is progress. If you lose the Gold Cup final, the Nations League final and the first knockout match. Mexico is not an exporter of talent, it is an importer. It exports what it can and when it does it is very expensive. The footballers have to go secretly to Europe. The United States, on the other hand, is going to grow after the World Cup in Qatar and can win it in 2026.
P. How difficult was it to work during the pandemic at home?
R. In March 2020 our offices were closed, 20 months later they were reopened. You take risks. I'm vaccinated, but you still get hoarse, it's cold, we go through difficult stages. If those of Real Madrid are infected, imagine one that is common and ordinary. Of course there were difficulties: we put the program via Zoom. Call ESPN technicians to explain how to connect. At first it was hard for me, it was crazy, although my daughter taught me. A total delivery. The results have been better than the failures. I am a working man.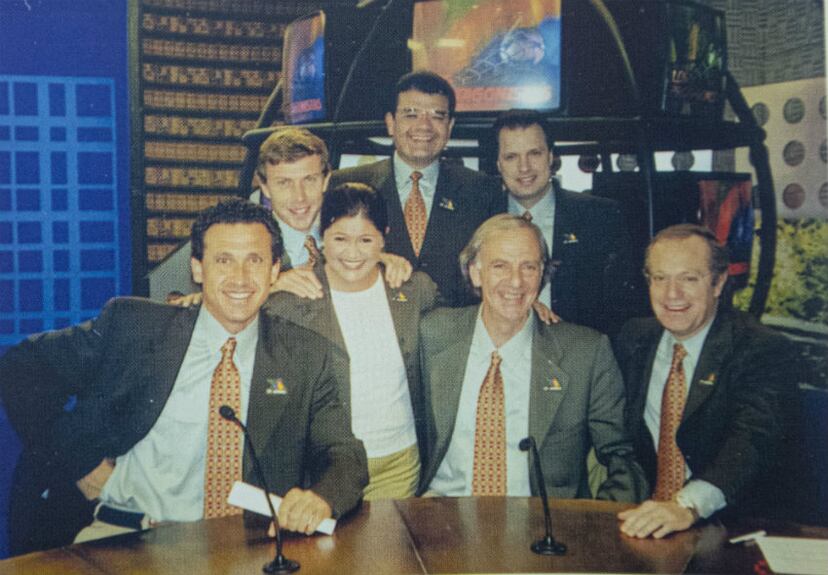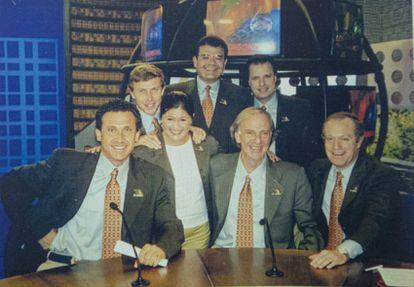 P. Do you see retirement close?
R. No. The time will come when I say I'm tired. When I feel depleted. As long as I don't get sick and feel fit to talk to the public, let them believe you. The most important thing for a journalist is that they believe you, have credibility.
Subscribe here to newsletter from EL PAÍS México and receive all the informative keys of the current situation of this country

elpais.com
George Holan is chief editor at Plainsmen Post and has articles published in many notable publications in the last decade.