From "close enemies" to happy and reconciled friends, Joaquín Sabina and Fito Páez received the Latin Grammy Award for Musical Excellence this Wednesday in Las Vegas (USA) as a tribute to their exceptional artistic career.
Sabina and Páez shared this honor from the Latin Recording Academy along with other names in capital letters of Hispanic and Latin music such as the Brazilian Martinho da Vila, the Mexican Emmanuel, the Americans Sheila E. and Pete Escovedo, the Dominican Milly Quezada and the Puerto Rican Gilberto Santa Rosa.
This emotional event, which took place the day before the Latin Grammy gala, had a special flavor for Sabina and Páez because of their turbulent – and then cordially resolved – common history.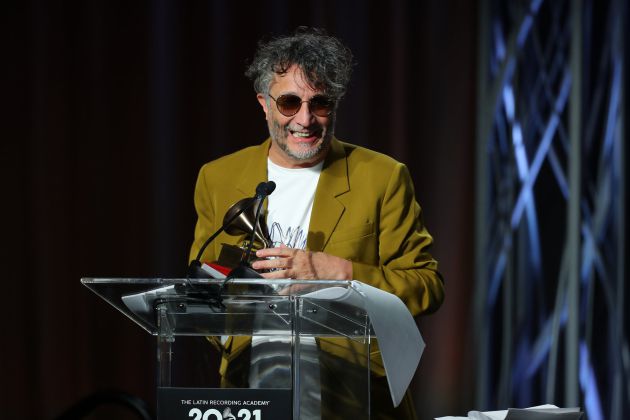 In 1998 they edited Intimate enemies, a four-handed album that, from its title, made clear the climate of confrontation, anger and tension in which the album was produced. The friendship and collaboration between the Spaniard and the Argentine exploded into a thousand pieces and both met hard attacks in the public sphere until in 2007 they finally made peace.
Away from those years of arguments, the two praised their friendship today but did not renounce their particular sense of humor. "Now I will throw some darts at him," an amused Páez told Efe when he assured that he and Sabina did not know "how to live otherwise."
However, it was Sabina who struck with irony in her thank you speech. "I swear to you by my holy mother, and that Fito breaks his leg if I lie, that I had never been in an auditorium with such a great amount of talent together," he said.
They met on the plane
In a less humorous tone, Sabina told Efe on the red carpet that she was "especially" happy to obtain this honorary distinction with Páez. "I hadn't seen him for a long time. I met him on the plane coming from Miami and it was a great joy," he said.
Both Páez and Sabina underscored the pride of winning a lifetime achievement award given by colleagues in the music industry at the Latin Grammy Awards. "It's as if they almost sent you to the cemetery …", joked the author of "Mariposa tecknicolor" in the prelude to the event. "No, it is received with joy and gratitude. It is beautiful to be in this situation and a great privilege. I hope you do not regret it before giving it to me," he added with a smile.
Sabina: "H
I've been a bit addicted to sin "
For her part, Sabina pulled on her usual sarcasm and rogue attitude and maintained on stage that she was delighted that this tribute was in Las Vegas (USA).
"For something they call it the city of sin and I have been a bit addicted to sin. It is the city that never sleeps and I am still very awake. The only thing that I am not going to fulfill of the wonderful slogans of this city is the" what happens in Las Vegas stays in Las Vegas ", since I am going to show this award to everyone," he said with a laugh.
Sabina also recalled the music professionals who have been "speechless" and without work because of the pandemic. "This award is also dedicated to those behind the scenes and their families," he said.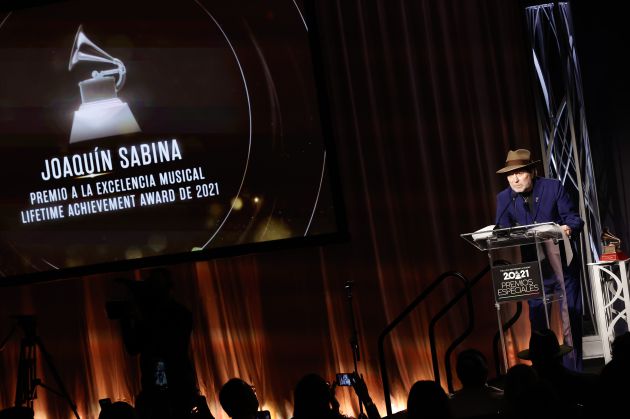 cadenaser.com