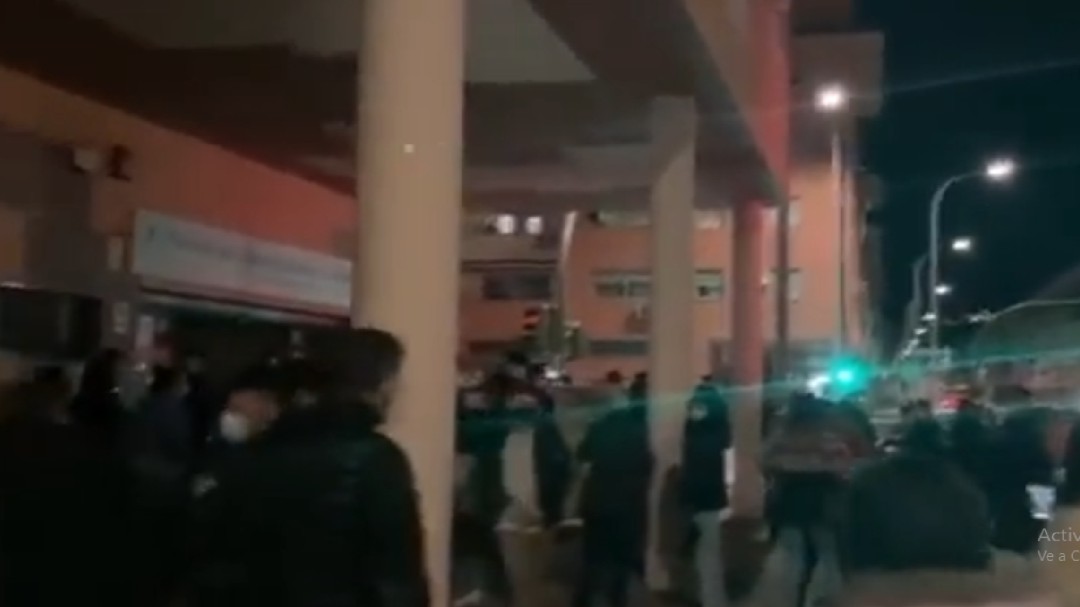 The high demand for coronavirus diagnostic tests ended up exceeding all forecasts in the province of Cáceres on Wednesday night, as evidenced by the endless queue of people who crowded at the doors of the La Mejostilla health center.
Hours before closing, in that same clinic the screening point had to be cut, giving rise to moments of great tension that were captured on video by some of those present and disseminated through social networks.
"The health system is giving it everything, respect should never be lost"
Groups of people rebuked the cry of "scoundrels!" to the members of the organization present there due to the shortage of personnel and hours to carry out the screening.
"I've been here since three in the afternoon, this is shameful!" One of the women present was heard shouting, backed by other citizens who shouted and booed the workers of the center to protest against the disorganization and the "few hours enabled to carry out the tests ".
"All my support to the professionals who were yesterday at the La Mejostilla screening point. The health system and its professionals are giving their all, they work with great pressure due to the pandemic situation. Respect should never be lost, it should never replace trust ", expressed and Twitter the Minister of Health, seconded by the Mayor of Cáceres in his condemnation of the insults used against health professionals. Along these lines, the Governing Board of Cáceres has also announced a reinforcement of the protocols for the protection of health personnel.
Five hours in line: "they told me three times and they sent me home"
There were citizens who waited up to five hours. "People were outraged, they had been cold for five hours, there were elderly people, in wheelchairs and with crutches; they told me three times and in the end they sent me home," denounces Gema Caso, a disabled neighbor who went to the La Mejostilla Health Center with his daughter.
For their part, the Local Police and representatives of the association 'Stop and Help' (DYA) intervened with the intention of calming the citizens gathered there. However, some toilets were forced to remain inside the center to avoid incidents.
However, some of the participants in the events have ensured that their claims were not intended for health workers, but for the deficient screening system by the SES, as reported by Canal Extremadura.
Despite the incidents, screening is scheduled to continue on December 27, 28, 29 and 30.



cadenaser.com
George Holan is chief editor at Plainsmen Post and has articles published in many notable publications in the last decade.