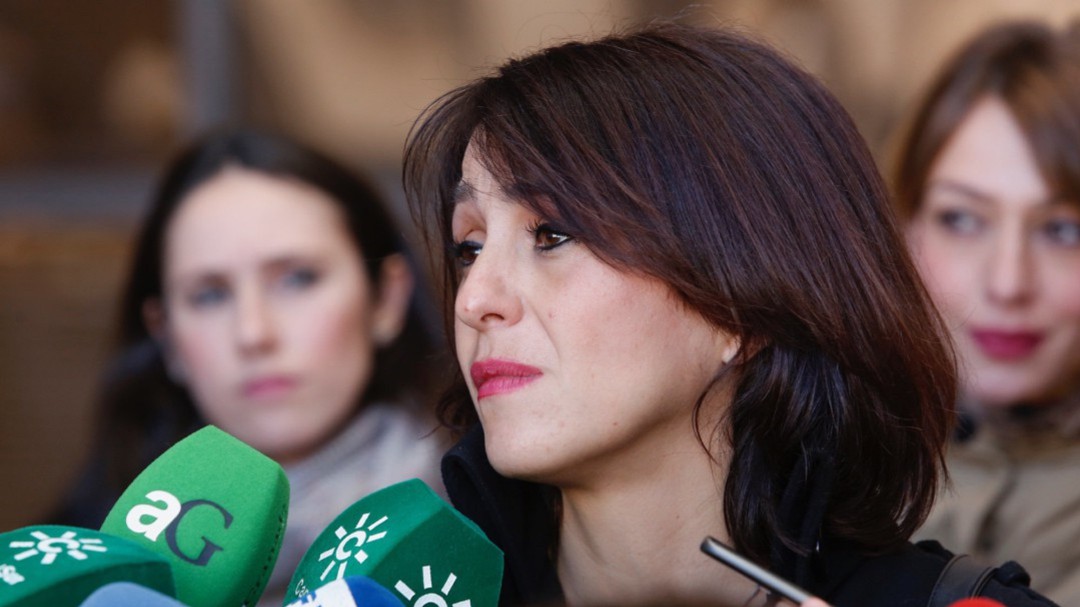 The judge who has rejected the release of Juana Rivas, Manuel Piñar Díaz, whom the Government had partially pardoned, has expressed various opinions on feminism and the Executive itself on his social networks, statements that have sparked controversy in the social networks.
Altamira González, from the Association of Women Jurists THEMIS, has valued Piñar's messages in Hour 14, and has been blunt to the SER: "It gives chills and it is incomprehensible how the CGPJ keeps a judge in the jurisdictional function, who does not It is bad for him to think that because each one is free, but rather he judges according to his way of thinking and not according to the law. And there in breach of the Constitution. Whether he likes it or not, he has to apply it. And if not, the Council has to remove him. from there and he has to disqualify him. He reminds me so much of the former judge Francisco Serrano, who no longer judges anyone. With judges like this, Spain has been required by international organizations for not judging from a gender perspective, but rather because of stereotypes and sexist prejudices from the past that obey another century. It is extremely serious that we do not adapt our way of thinking to what we live and even more so if a judge does not do so. That discretion has turned into arbitrariness. "
"He is obliged to judge from the perspective of gender and equality, the antipodes of his prejudices. In addition, it gives rise to harassment of minors with a grievance of responsibility of a representative of a political party speaking of alleged sexual abuse of minors, It seems that the judge has known him since 2017 and has only dismissed him, "he adds.
It confirms that they will file a complaint with the CGPJ: "We plan to file a complaint with the CGPJ, on the part of whom we can exercise that right, but the lawyers have also warned that they will sue for prevarication and threats. It is a judge that his first sentence used this way of thinking to convict a woman. In my professional life I have not known that in a supposed similarity the suspension of the sentence is denied. Therefore, it is vindictive or misogynistic justice "
Finally, she reflects on the need for training in terms of the gender perspective: "Judges have extraordinary technical training. But training in gender perspective is also technical training, it is a tool for assessing laws and regulations. tests, and it is not taught in the faculties. You have to learn it later. There is certain reluctance from the judiciary to receive this training because they believe that they have all the technical training and that is ideology. And they are very confused. a bet a day in the training of all legal operators, but the judges are the ones who decide ".
The messages that have sparked controversy
The head of Criminal Court number 1 of Granada, In his order of December 9, he was manifestly against the "full freedom that he would obtain with the suspension of his sentence", arguing that this "could represent a serious danger to his children." In this regard, Rivas's defense has announced legal measures against the magistrate.
In fact, among the reasons that led him not to grant Juana Rivas freedom, he emphasized "the danger that, for minors, the mother's full freedom would suppose, as derived from the data in the case, to folios 1,022 and 3,130, which show evidence of sexual abuse of one of the minors when they were in his custody ". The exposition of this last argument was particularly striking because, during the years that the procedure has lasted, it had been bypassed.
On feminism, the magistrate has made statements such as "worse than a feminazi is a stupid communist." "Feminism is increasingly involved in stupidity. They had to send her with such animals and see what she prefers. What a feminazi rabble." These statements have been widely commented on social networks.
The judge has also spoken about the minister of equality, Irene Montero.



cadenaser.com
George Holan is chief editor at Plainsmen Post and has articles published in many notable publications in the last decade.