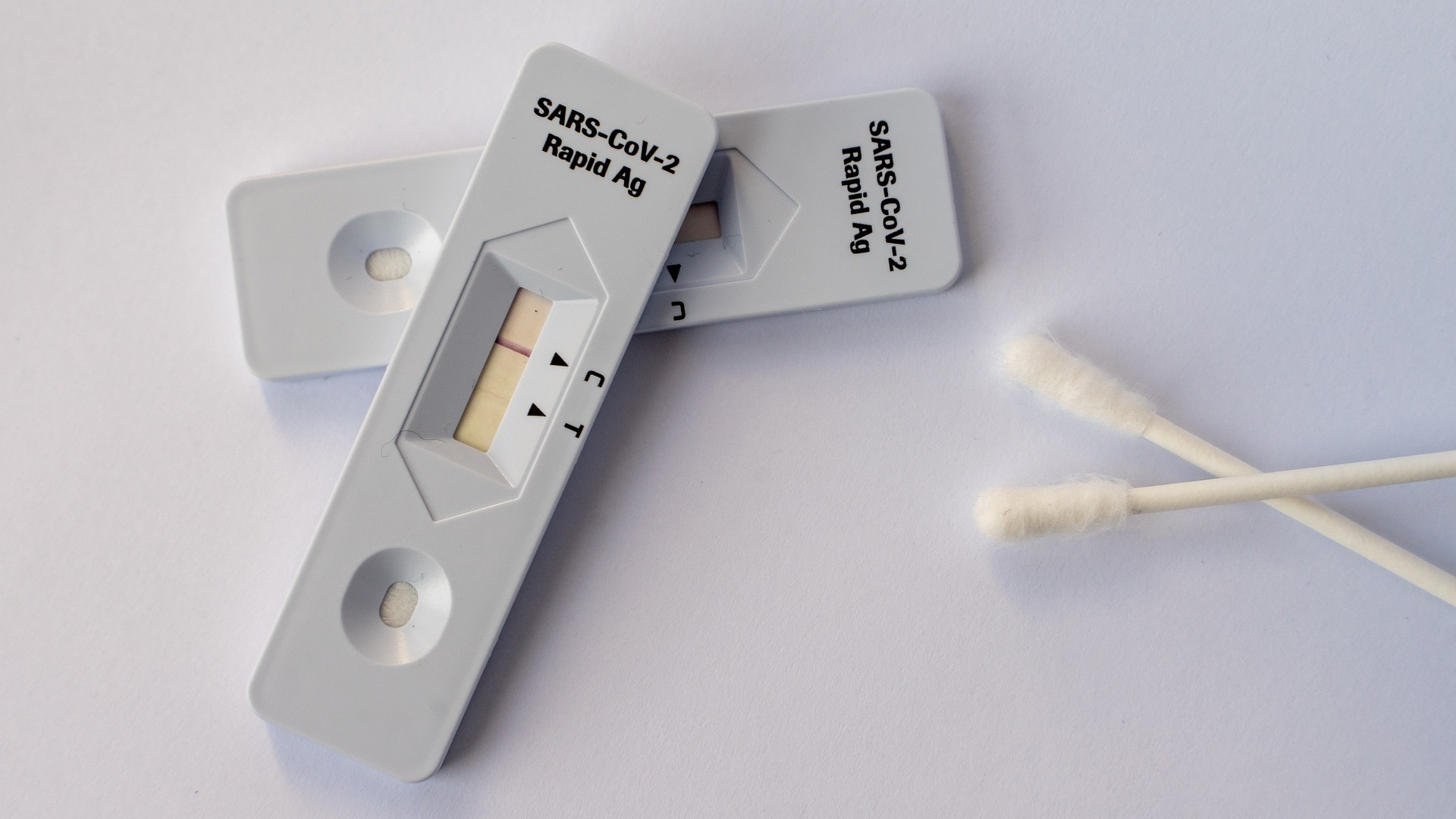 The demand for antigen tests is higher than ever since the December bridge, but so is the shortage of these. Pharmacies report that every day "hundreds" of customers call or stop by to check if they are available again. And when this happens, the tests sell out quickly. "In a matter of two hours we sold 350 tests", explains the Madrid pharmacy Trébol Delicias.
This euphoria is confirmed by data from the IQVIA consultancy: almost 200,000 units were sold in the Community of Madrid the week of December 7 to 13. At the national level, a record has been set in this period with growth of 3.1% compared to the previous week and 32.7% higher than the peak of the pandemic, registered in the first week of August, after the Over-the-counter sale begins July 21. Catalonia is the autonomous community that leads the acquisition with 278,797. They are followed by Andalusia (206,075), Madrid (195,491) and the Valencian Community (170,701).
"I've been walking around since nine in the morning and I haven't found any. It's like the new toilet paper.". Rodrigo, like hundreds of people, walks through the streets of Madrid trying to find a pharmacy where they still have antigen tests to diagnose COVID-19. At the gates of one of these establishments, he admits that he has been after the coveted tests for three days. As explained by Paulina and Diana, in charge of the Sonia González Palmaz pharmacy, they ended already last week: "We have not received any units since Thursday."
"It's like when the pandemic started and there were no masks."
Christmas and its characteristic family gatherings are approaching, further increasing the demand for antigen tests. "It's like when the pandemic started and there were no masks," explains the team from the Sonia González Palmaz pharmacy, located at 12 Bustamante Street. In fact, the Community of Madrid, which promised to offer each Madrilenian a free trial on December 15, had to delay delivery until this Tuesday due to lack of supplies. Although the pharmaceutical companies are clear about it: Madrid "will be a temporary solution".
"There is a brutal shortage of all types of antigen tests, there is neither saliva nor nasopharyngeal", as Trébol Delicias says, who assures that everything started at the beginning of the month. Since then the shortage of products has caused the price to vary from five to ten or 11 euros, "depends on the laboratory and the manufacturer." It doesn't matter if they come in inseparable packs or in individual doses, the peace of mind they seem to provide makes customers take what is available. "They are desperate," they insist.
"When you tell them that you don't have a test, some of them get angry"
They also do not sell coronavirus self-diagnosis tests in the Madrid pharmacy on Juan de Mariana street. There, they recognize, "people arrive very nervous." "When you tell them that you don't have a test, some of them get angry. There are those who are very uncertain because Christmas is starting and they are going to travel, "they explain to RTVE.es. But not all the establishments are out of supply, the one run by the pharmacist Cristina Pizarro is one of the lucky ones.
A blackboard at the entrance with the phrase "COVID Test" and the price "€ 6.95" catches the attention of passers-by on Calle del General Lacy. After desperately searching, Pizarro managed to get a supplier to bring him 450 tests from Barcelona to Puerta de Alcalá this Sunday, far more than the pharmacy store offered him last week. "I only got 25 units that ran out on Friday in 10 minutes", now it has about 200 tests sold at eleven in the morning.
Reasons why they buy tests: families, fear and security
"How many do you have?", A middle-aged man enters Pizarro's pharmacy after seeing an unexpected welcome on the sign at his entrance. She replies that she can buy whatever she wants, the day has just begun and there is still evidence, although they are fading at a rapid pace. "Give me six for this week then." According to his account, in recent days he has entered dozens of pharmacies without finding a single antigen test. "I don't know how they got them from the black market for tests," he jokes with the utility.
Demand for home antigen tests increases ahead of Christmas
In your case, you have no symptoms or close contact that has tested positive, but caution wins you over. "I'm going to see my parents and I want to make it as safe as possible"explains while saving the tests. For this reason, "I was thinking of doing a PCR at the health center, but there is a brutal queue." However, Rodrigo does know several infected people and that is what has made him go out in search of the tests.
"Four of my co-workers have already caught the coronavirus," contagions that cause "fear" both to him and to his close circle. "I know of people who have gone to Toledo to buy tests," he adds. Rodrigo does not present any symptoms, although, he points out, it could be that he also had COVID and that the absence of this self-diagnosis was harming everyone: "I have been looking for tests since Friday. If it turns out that in the end I am positive, it is clear that surely I will have infected several people without knowing it. "
Likewise, the concern for a positive close contact during future festivals has made citizens seek the assurance of having antigen testing available. "They want to provide in case they have any symptoms to get one and get rid of doubts," explains Pizarro.
RNE Mornings – Antigens before Christmas gatherings: are they reliable? – Listen now
A possible "false sense of security"
But experts warn: antigen tests can give a "false sense of security", as pointed out by the president of the Spanish Association of Laboratory Technicians (AETEL), Juan Carlos Rodríguez, in The Mornings of RNE. "If the results are not done well they will give false positives or negatives", something that, he says, is difficult to teach a non-professional.
"You may have been infected the same day and may not detect it"
The professionals of the Sonia González Palmaz pharmacy have the same opinion. To perform a coronavirus self-diagnosis test properly, there must be isolated states for a couple of days because "You may have been infected the same day and I may not detect it". Furthermore, when there are no symptoms, it is very likely that the test will be negative, which does not mean any "guarantee".
According to the statements of the Unilab operations coordinator, Elisa Ramírez, on Canal 24 horas, the only thing that can end doubts is a PCR: "The antigen is very good when there are symptoms and viral load, but a PCR is still needed to confirm it." This test have demonstrated a specificity and a sensitivity that are not within the reach of the rest. However, it requires expensive equipment and many hours of work that can turn into several days of waiting and a price of up to more than one hundred euros.
Antigen tests, an alternative to PCR
On the other hand, with the arrival of the new variant, omicron, the antigen tests have it even more complicated, since may not "detect surface layers"Rodríguez insists.

www.rtve.es
George Holan is chief editor at Plainsmen Post and has articles published in many notable publications in the last decade.