Mada Carreño was one of the "bottled of origin", as they call in Mexico the Spanish exiles who arrived directly from the Civil War, after passing through the Pyrenees. He arrived in Veracruz on June 13, 1939 on the famous ship Sinaia. She was already 24 years old, studies at the French high school, communist experiences as a reporter and perhaps disgust for certain onion concoctions: miseries of a country in arms. The intellectual notoriety that he achieved in Mexico is the same that Spain lost for its cultural heritage: a long journalistic career, poetry, essays, stories, translations. And two long gestation novels: it took 30 years to finish The devils loose, a success that perhaps reduced his spirits to finish the second one, which began in 1959. In any case, nobody wanted to publish it. And the author died a few years later, in 2000, with an excuse arrived by letter from Editorial Tusquets: "It is very well written, the characters are well drawn and what happens to them is enlightening about some sad episodes in our history. It is obviously publishable and in my opinion it is well above the average quality of what is published. However, we are in a wildly competitive market, in which only award-winning or presumed books are sold. best sellers… I'm sorry, but I don't feel capable of promoting a novel by a little-known author ".
The editorial opportunities are changing, luckily for the readers, who will now be able to certify that clean literature, with accurate adjectives and precise verbs, a beautiful language with an ancient aftertaste for an extremely modern content that began with the title From the balcony and finished In search of the present. But the present never came. Up to now. The publishing house Cuadernos del Vigía has included it in its collection Half ignored. At this point, it is not necessary to explain who made up that half or why they were ignored. Although Mada Carreño had her peculiar aphorism for this, another genre that worked: "Behind every great woman there is a man who has tried to prevent it."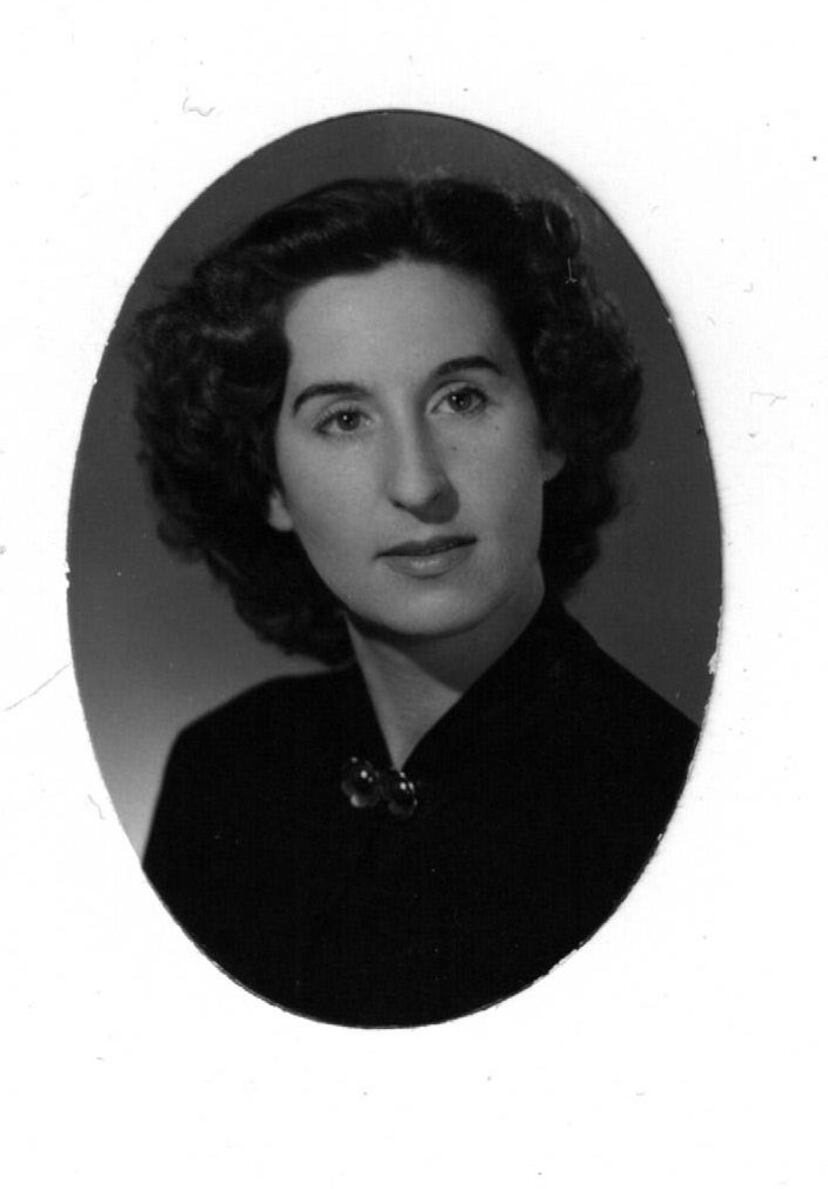 In search of the present it is an autobiographical fiction. The reflection of a woman on her place in the public and domestic space, on marriage and a pregnancy that is not exactly the reason for its realization, but an incessant vomiting that paralyzes her in bed. It is a hymn to the brotherhood and solidarity between women until they are raised victorious in their endeavors. The rejection of corsets imposed by religion, customs or the husband. That is to say: sisterhood, empowerment, independence and that grief that grips women when they sense that motherhood and upbringing are closing their own room. "I don't understand life, I don't know what this tear is or what it is for. When I found out that I was pregnant I was only amazed. It was an imposition, a trap. What did I have to do with it? Something, a breath from outside, works blindly in my body without my having to do anything, not even give an opinion. I only have indolence ".
The daughter of a watchmaker and a woman not very fond of caresses, Mada Carreño collaborated on the Spanish front with several publications. In 1938 she married the writer Eduardo de Ontañón, whom she met in the communist's editorial office. Workers World and with the one who went into exile in Mexico. Brown eyes, brown hair, 1.61 tall, single and dressmaker. This is how the 1951 document describes her in which she is naturalized as a Mexican, and which is kept by the Ateneo Español de México. In his new homeland he will write for him Excelsior, Magazine magazine, Today, Morning. And she founded, with her husband and Joaquín Ramírez, the Xóchitl publishing house. She sold books on the streets, recalls one of her daughters. The marriage did not work out. Ontañón returns to Spain and Carreño stays forever in Mexico. She marries again, with Antonio Sesín, an engineer son of Lebanese, a good father and husband, but far removed from the intellectuality that occupied the writer's thinking, according to her daughter Saide Sasín. In his house there were philosophical gatherings, a subject that dominated and permeates the work presented here.
Saide Sasín remembers her as a "feminist almost without knowing it", aware of the lack of a room of her own, having space for herself when her husband took the girls to the movies, for example. "My mother was an encyclopedia. You could suddenly ask her: did Cleopatra have children? And I would answer you with details. He was self-taught, they are the ones who learn for pleasure, not to have a certifying role ".
The author's father saw his daughter clever and gave her a choice between piano and French, and she stayed with French. "But he was not born into a wealthy family, far from it, as is sometimes said. In fact, she earned her studies for being talented. The rest of his brothers could not study ". Sasín says it was loving, although getting married or having children was not exactly her priority. "She was a wise woman, but wise women are not helped, wise men are freed from domestic burdens." He died at the age of 85, in 2000, from a cancer that he refused to artificially prolong.
He drew, he wrote. His first novel, The devils loose it would be enough for anyone to have published the second one. An unquestionable quality, a fluent verb, a moving story. But it was not like that. In 1983, the writer and critic Manuel Andújar dedicated this paragraph to his friend Mada in a letter. He spoke of the novel that he would never see in bookstores: "The clean and meaningful language, your characteristic of filtering only apparently everyday, tangible aspects, your spiritual insight, what a contrast with the trivia, tremendousism and speculation that the narrative in circulation cultivate and suffer! In your pages the literary is humanized and follows the process of the waves. Original convergence in some fragment, lyrically framed with the best Virginia Woolf ".
The undeniable literary quality could not bend the arm to the mercantile criterion. Until today. "She suffered, like so many other authors, the impostor syndrome, not coming to believe that they are writers, perhaps journalists or editors of children's texts. But its quality is beyond any doubt ", says Jairo García Jaramillo, the director of this collection, which already has nine other titles. "We are not rescuing female names. It is true that now I like to read to women, to strangers, but what we offer in this collection is, first of all, literary quality. From that part of the investigation, not of the fashion ". Although it is true that now there is that interest in these works, which has changed a lot in 20 years since that rejection of Tusquets.
The novel, which is already in Spanish bookstores, seeks its distribution, still uncertain, in Mexico. Garcia Jaramillo says: "We try to de-exile these women." Carreño has returned to Spain with his unpublished novel. Now it is Mexico that awaits her. Since that June 29, 1959, when the author wrote in her diary: "Today I begin to write a novel, I feel happy and fulfilled."
Subscribe here to the newsletter of EL PAÍS México and receive all the informative keys of the current situation of this country
Sign in to continue reading
Just by having an account you can read this article, it's free
Thanks for reading EL PAÍS

elpais.com
George Holan is chief editor at Plainsmen Post and has articles published in many notable publications in the last decade.