Amal Nakhleh has been imprisoned in an Israeli prison for almost 400 days, suffers from a serious autoimmune disease, requires continuous medical monitoring and treatment and, just a few months before his arrest, underwent aggressive surgery to remove a cancerous mass in his lung. His health condition is weakening day by day. If this situation is already heartbreaking, it must be added that Amal was a teenager when he was arrested, and has become the longest incarcerated, without charge or trial by Israel.
Last January he came of age behind bars and his situation continues to twist, since his stay in prison has been extended again until next May. His family's biggest fear is that Amal won't survive until then. Various international human rights organizations such as Unicef, the United Nations Agency for Palestine Refugees (UNRWA) and the UN High Commissioner for Human Rights (OHCHR) call for the immediate and unconditional release of the prisoner in accordance with international law. international and for urgent humanitarian reasons due to his delicate state of health.
The beginning of this story dates back to November 2, 2020 when Amal, a Palestinian minor who lived in the Jalazone refugee camp, in the West Bank, was arrested at the Israeli military checkpoint in Atara, accused of throwing stones . Four days later he was ordered released on bail by the Israeli military court, as no evidence was found to convict him. However, the prosecution appealed the ruling, arguing that a secret file on Amal justified the arrest. On December 10, the request was rejected and Amal was released. On January 21, a group of soldiers entered his house at 3:30 am and arrested him. From that moment the boy was placed under the administrative detention procedure. Neither Amal nor his family know, more than a year later, the charges against him.
We have to go back to the end of the Second World War, in order to understand the beginning of this military procedure inherited from the British mandate, in which the Government of the United Kingdom approved a law that allowed the Israeli army to detain suspects without charge or trial to take them straight to prison. A form of detention under which both adults and minors can spend months and even years. "Under international law, administrative detention is only allowed in exceptional circumstances and this is not the case today in the Occupied Palestinian Territories," Michelle Bachelet, the United Nations High Commissioner for Human Rights, stressed last December. "Israel uses it systematically in the occupied Palestinian territory. It has become an instrument of pressure and discrimination. Palestinians are subject to military law, while Israeli settlers are subject to the Israeli civil legal system. Most of the children who are detained are over 14 years old, but there are cases of others even younger", Raquel Martí, executive director of the UNRWA Spanish Committee, also comments in this regard.
"His parents have only been able to see him twice in a year. Amal has trouble breathing, swallowing, and even closes her eyes. He is very impaired, he cannot move his limbs or his lips; he is really very bad, "says Martí by phone. Amal's future is uncertain and it will not be until next May when, after another hearing with the judge, he will know what his situation will be. "Our biggest fear is that we don't know if Amal is going to last this long. What we are constantly asking Israel is that he cannot continue to be held in this extremely serious situation for his health without charge or crime, "he notes.
This is Amal's story, but today 160 Palestinian minors are imprisoned on different charges in military prisons and at least three others who were under 18 when they were first arrested remain in administrative detention. In 2020, the figure of 360 arrested in the occupied West Bank was exceeded, according to Unicef.
Since 1967, Palestinian children in the West Bank have lived under Israeli military law, making them the only child in the world to be systematically prosecuted through military rather than civilian proceedings. In the past 20 years, some 10,000 Palestinian minors have been held in the Israeli military detention system. The crimes that they are normally charged with are throwing stones or participating in demonstrations against the occupation, acts punishable by sentences ranging between 10 and 20 years.
Child rights violations
"Children are often detained at night, on the streets near their homes or at checkpoints. Their hands are often tied, they are blindfolded and taken to an interrogation room. This can last from an hour to a day. In 2020, at least 28 were held in solitary confinement for periods of six to 32 days during their interrogation, according to the testimonies received. They are then brought before a military court for a hearing, where most of the children see a lawyer for the first time. Most also plead guilty to reduce the length of their preventive detention, which can last for months." This is how Juliette S. Touma, responsible for Communication and Awareness of the Unicef ​​Regional Office in the Middle East and North Africa, describes the ordeal that many of these boys go through constantly.
"Torturing", "dehumanizing", "humiliating" and "terrifying". These are some of the words with which 470 young people from across the West Bank who have been detained over the last ten years defined the physical and verbal violence, threats and isolation they received inside Israeli prisons. According to Save the Children, eight out of ten suffered beatings, verbal assaults and strip searches, and almost nine out of ten did not receive adequate medical attention, even when expressly requesting it. The study also reveals that 47% were denied contact with a lawyer and that more than half were threatened with assault on their families. International standards, such as the Convention on the Rights of the Child (CRC) –which was ratified by Israel in 1991– and, specifically, its article 37 are clear: the detention of children should only be used as a measure of last resort, for a short period of time and always respecting their dignity.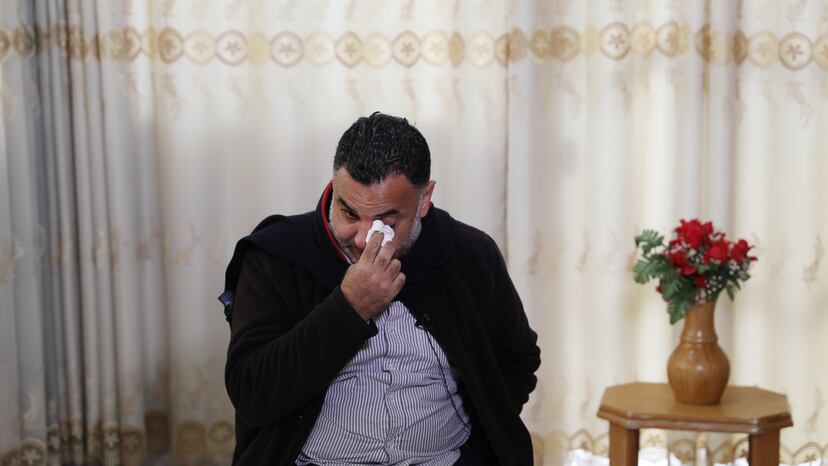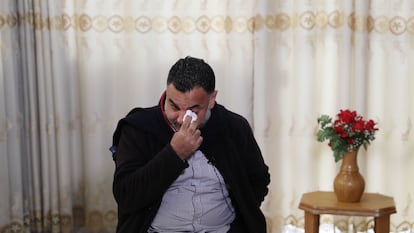 "Israeli forces have a duty to treat them in accordance with international norms and standards. The priority is to see concrete and measurable improvements and a critical starting point is the first 48 hours of detention, which is when most violations occur. Access to legal aid at an early stage is essential," says S. Touma, who cites the recommendations sent to Israel from Unicef ​​so that the treatment of small Palestinians deprived of their liberty conforms to international standards. The notification of the reasons for the arrest, access to legal representation and parents during interrogation and of course, the non-use of torture, are some of them.
Growing up in the midst of conflict has a profound impact on Palestinian children in the Occupied West Bank and Gaza. Circumstances affect their development, their psychosocial well-being and their mental health. Those who go through an arrest suffer from insomnia, nightmares, eating disorders or uncontrollable tremors. "Going back to school is very difficult for them, many of them are also stigmatized because in Israeli prisons they are pressured to denounce other friends. When one of them is released, his colleagues suspect that their names may have been given and that makes them turn their backs on them," says Martí. "All the organizations that work in Palestine are constantly denouncing this situation of violation of the human rights of Palestinians in general and of minors in particular. This has been going on for many, many years and we have seen absolutely no change."
A childhood behind bars
261,000 minors incarcerated. These are the children in conflict with the law – those who are alleged, accused or acknowledged to have committed a crime – in the world, although due to incomplete records and undeveloped administrative data systems in many countries the number is probably much higher. Although they are guaranteed fundamental human rights and protection – thanks to international instruments such as the Convention on the Rights of the Child (CRC) and the International Covenant on Civil and Political Rights (ICCPR) – they are often held in police custody, detention centers, prisons and other surveillance environments in violation of international treaties, norms and standards.
Behind this figure are the lives of boys like 13-year-old Morris (not his real name), imprisoned in South Sudan for 16 days in a police station and subjected to torture by the officers in charge after being accused of a robbery. He was later acquitted for lack of evidence. Also the stories of thousands of Guatemalans who flee their communities due to the lack of opportunities and the extreme violence they suffer, and who begin their journey to the United States. In 2020, and despite covid-19, the number of minors detained on the border between Mexico and the United States increased. From March to October 2020, 2,106 unaccompanied children and adolescents were intercepted and returned to Guatemala. Or those who endure situations of exploitation, abuse and violence in Libyan detention centers.
"Children can come into conflict with the law for various reasons. Most have committed crimes or minor infractions such as begging or alcohol consumption. Often those who engage in criminal behavior have been used or coerced by adults. Despite these circumstances, they may be placed in a detention center or prison for the elderly, either before or after their trial. This means that they can be deprived of their liberty for several years and, in some cases, for indefinite periods of time. They are also detained simply for migrating or suffering from mental health problems. We ask that countries have and apply specific juvenile justice legislation, which has re-education and reintegration objectives rather than punishment", says Blanca Carazo, head of Programs and Emergencies at Unicef ​​Spain.
Since the start of the pandemic, more than 45,000 children have been released and returned to their families, or through a suitable alternative, in at least 84 countries, according to Unicef. "These results and the challenges related to their release offer the opportunity to rethink approaches, release more, end their detention and take advantage of these results to carry out broader justice reforms for them," Carazo points out hopefully.
You can follow PLANETA FUTURO at Twitter, Facebook and Instagramand subscribe here to our 'newsletter'.



elpais.com
George Holan is chief editor at Plainsmen Post and has articles published in many notable publications in the last decade.