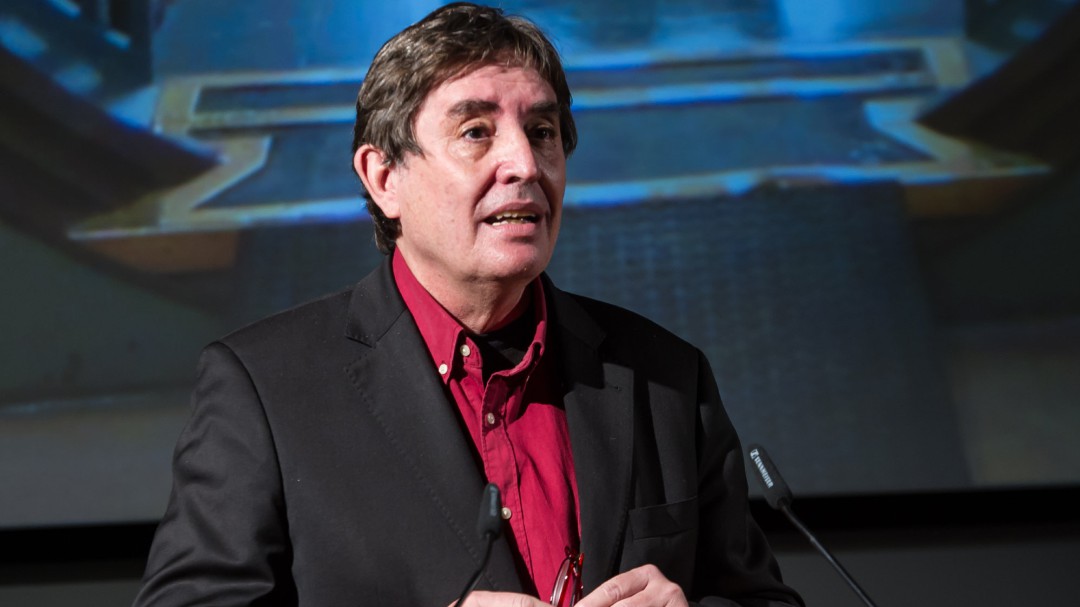 The mayor of Madrid, José Luis Martínez Almeida, has assured in an interview with OK Diary that Almudena Grandes does not deserve to be the city's Favorite Daughter, but that she has agreed to the request of the Recupera Madrid group to be able to approve the Budgets and thus be able to lower the IBI receipt or increase the police staff. "You have to make a balance and a weighting," he said.
According to the interview published by OK Diary, Almeida considers very regrettable "what Grandes wrote imagining the violation of Mother Maravillas: 'Can you imagine the joy he would feel when he fell [la Madre Maravillas] in the hands of a patrol of young, armed and – hmm! – sweaty militiamen? '
"We voted against naming her Favorite Daughter. We voted in favor of giving her a street because, apart from those unfortunate things she wrote, she was a person who has read many people, with literary awards and linked to Madrid. But I don't think that Almudena Grandes should be part of a budget agreement. It is a sample of the left's argumentative weakness. "
"The character doesn't deserve it. I, motu own, would not have. In any negotiation you have to make assignments. We will like them more or less. But I have drawn up some Budgets that foresee a fiscal reduction of 400 million euros consolidated in the three years of government, which allows us to carry out emblematic works such as the pedestrianization of Puerta del Sol, that social spending exceeds 1,000 million euros for the first time in a decisive year of the crisis or to establish the economic conditions so that Madrid continues to be the locomotive and the engine of recovery. I made a balance. In the weighting of interests, if this is what the left asked, it was worthwhile to approve these Budgets ", assures Almeida.
The replica of Luis García Montero
The poet Luis García Montero, a widower from Almundena Grandes and director of the Cervantes Institute, has dismissed Almeida's statements as mean. "He should treat us Madrilenians with more dignity. If he feels a traitor in front of his far-right friends, there him. Thanks to Madrid and the City Council for naming Almudena Favorite Daughter", he has published on his Twitter account.
"People went to Almudena Grandes' funeral to pray an Our Father, to sing the International or whatever. This depends on the ideology of each one. I did not miss anyone, but I did miss the institution of the City Council a little. Madrid ", said García Montero in an interview with Day by day.
"Although it is clear that there are no ideological sympathies, there is a lack of democratic awareness and of knowing that the institution is one thing and the political debate is another. When they name her a favorite daughter, it is an institution. And it seems to me that they don't behave well those who mix political shouting and political pettiness with the institution. No one remembers that type of politician. On the other hand, no one will ever forget a Federico García Lorca. "



cadenaser.com
George Holan is chief editor at Plainsmen Post and has articles published in many notable publications in the last decade.